Classical CDs Weekly: Antheil, Barsanti, Handel, Laks |

reviews, news & interviews
Classical CDs Weekly: Antheil, Barsanti, Handel, Laks
Classical CDs Weekly: Antheil, Barsanti, Handel, Laks
Fun sounds from a self-confessed bad boy, a snapshot of musical life in 18th century Scotland, and beguiling chamber works from an Auschwitz survivor
Saturday, 23 September 2017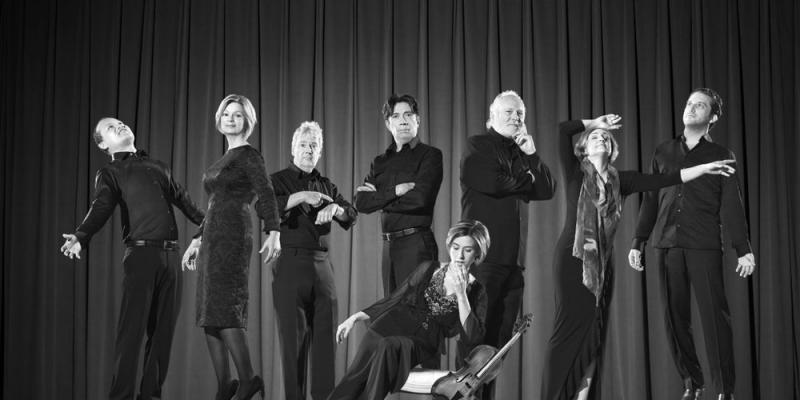 Toronto's finest: the ARC Ensemble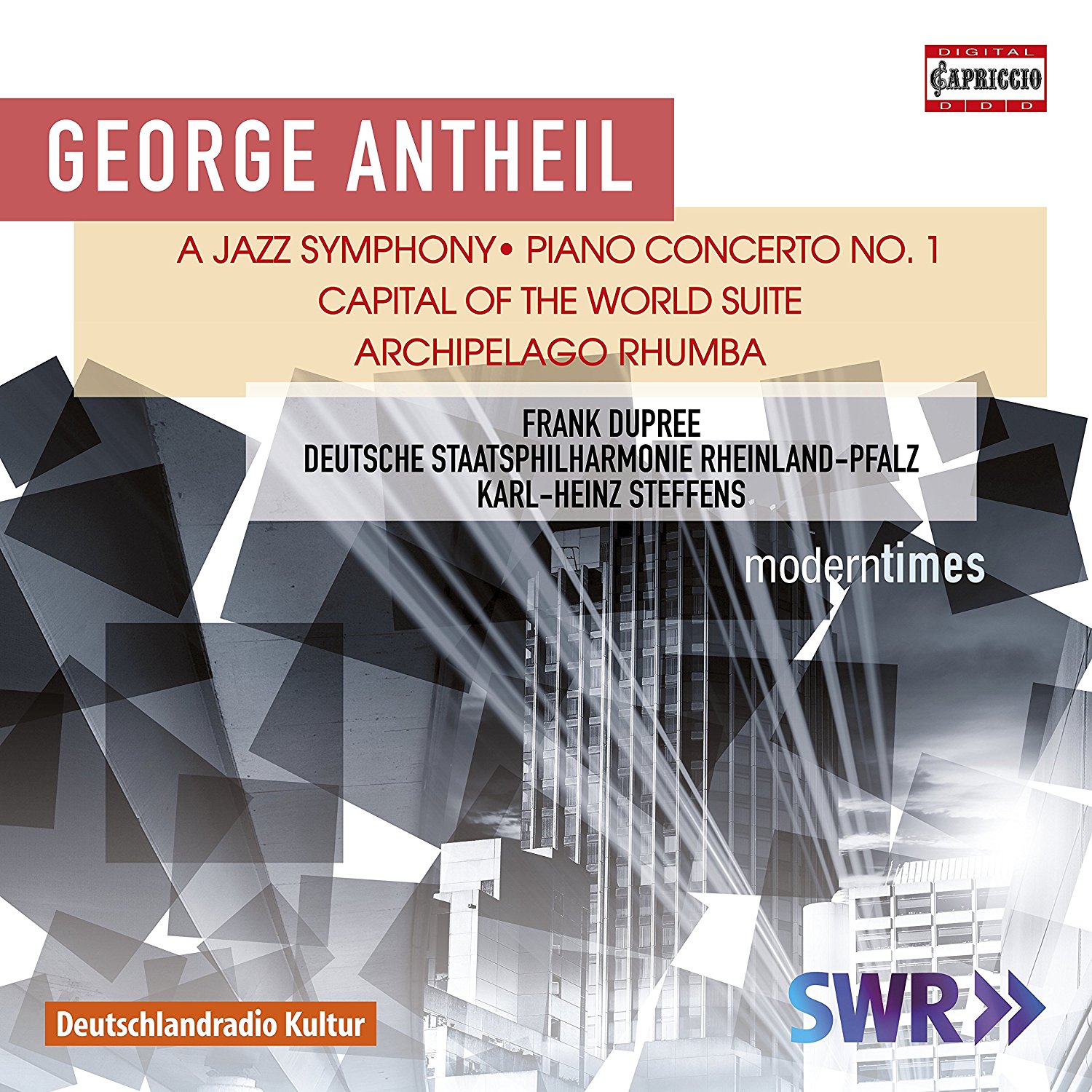 Antheil: A Jazz Symphony, Piano Concerto No. 1, Capital of the Word, Archipelago "Rhumba" Frank Dupree (piano), Deutsche Staatsphilharmonie Rheinland-Pfalz/Karl-Heinz Steffens (Capriccio)
George Antheil's worst move was probably calling his 1945 autobiography Bad Boy of Music. If he'd genuinely been that naughty, he'd have become a household name instead of fading into obscurity. A recent Chandos disc of Antheil symphonies underwhelmed me, but this raucous anthology makes a much more persuasive case for Antheil's talents. Try the invigorating Jazz Symphony from 1925. Performed here in its original version for three pianos and orchestra, as premiered by the Paul Whiteman band. Gershwin's influence is clear, and Antheil also appropriates chunks of Stravinsky's Rite with gleeful cheek. It's spiky, catchy fun, and doesn't outstay its welcome. Seven minutes in, there's a mindblowingly funny trombone solo which alone makes this disc worth hearing. Karl-Heinz Steffens' performance is sharp, punchy and witty, the dryish, immediate sound exactly what this music needs. Antheil's Piano Concerto No. 1 is another hugely engaging piece, the driving ostinato rhythms punctuated by music of real lyrical beauty. Brilliantly played too, by the young German pianist Frank Dupree.
Antheil was a celebrated name dropper, recalling that the likes of Eliot, Pound, Joyce and Hemingway were acquaintances during his Paris years. Hemingway's short story The Capital of the World inspired Antheil's 1952 ballet of the same name, represented here by a colourful three-movement suite. Better still is a superbly entertaining rumba subtitled Archipelago, sounding not unlike Milhaud's Le boeuf sur le toit. Steffens's hard working orchestra shimmy and strut as if their lives depend on it. Enormous fun.
Edinburgh 1742 - Music by Barsanti and Handel Ensemble Marsyas/Peter Whelan (Linn)
The Edinburgh Musical Society lasted from 1728 to 1797, an organisation where well-heeled male residents could celebrate their interest in European art music. Possessed of sufficient wealth to have built its own concert hall, in 1735 the society recruited the services of the Italian baroque composer Francesco Barsanti, then active in England as a teacher, arranger and copyist. He evidently enjoyed his period in Edinburgh, marrying a Scot before returning to London seven years later. This superb disc celebrates Barsanti's Scottish period, pairing his music with works by his one-time collaborator, Handel. There's also a fair bit of horn playing: the five Concerti grossi included here feature juicy, idiomatic horn parts, often accompanied by pounding timpani. They're delectable pieces, snappily performed by Peter Whelan's Ensemble Marsyas. The faster movements' urgency never sounds forced, and the impression received is one of dance-like exuberance. Movements like the tiny "Allegro" in Op. 3 No. 1 fizz with energy, and Alec Frank-Gemmill and Joseph Walters relish the flamboyant horn writing. As a curio, the disc includes four tiny Barsanti arrangements of traditional tunes, each one a charming meeting between the Italian baroque and Scottish folk music.
The Handel items are equally winning, notably a spectacular, horn-rich aria from the opera Alcina (superbly sung by Emilie Renard) and a tiny horn concerto arranged from two movements of the Water Music. A tiny military march features a sonorous bassoon bassline, presumably played by an uncredited Whelan. Glorious stuff – historically interesting and musically stimulating. Linn's sound is spectacularly vivid.
Szymon Laks: Chamber Works ARC Ensemble (Chandos)
Szymon Laks was born in Warsaw in 1901, moving to Paris after studying at the city's Conservatoire. He was interned after the Nazi occupation began, and was sent to Auschwitz in 1942. His musical gifts saved him, and he was able to work in the camp as a copyist before being appointed conductor of the Auschwitz orchestra. Laks specialised in arrangements which could be played by ensembles of different size and make-up – useful when leading an orchestra whose membership might vary from week to week. He undertook his duties with some detachment, understanding how music was abused by the camp authorities and realising that some inmates suspected him to be a collaborator. Laks survived incarceration, returning to Paris in 1945, where he remained until his death in 1983. His is a fascinating story. The pieces collected here span Laks's creative career, the earliest being an elegant, very French-sounding Sonatina for piano, written in 1927. Everything else here was composed after World War Two, with much of the music remarkable for the emotions it doesn't express.
Laks's compositional fluency was remarkable. You're reminded of, among others, Shostakovich, Poulenc and Martinu, but these pieces have their own distinctive flavour and personality. I was bowled over by the exuberant, jazzy String Quartet No. 4, and a 1967 Piano Quintet based on Polish folk themes, recast from a quartet written in late 1945. Laks's Concertino for oboe, clarinet and bassoon is a textbook example of how to write well for winds, and there's a delectable late Divertimento. Why is this music so little known? Presumably because Laks wasn't a self-publicist. He stopped composing after the Six-Day War, concentrating instead on writing and translation. He believed, unfashionably, that music was almost an irrelevance, powerless to change lives for the better. Discuss... And, while discussing, listen to this wonderfully produced, sparkily performed collection. Outstanding performances from the Canadian ARC Ensemble, and excellent sleeve notes.
Laks was appointed conductor of the Auschwitz orchestra
Explore topics
Share this article
Subscribe to theartsdesk.com
Thank you for continuing to read our work on theartsdesk.com. For unlimited access to every article in its entirety, including our archive of more than 10,000 pieces, we're asking for £3.95 per month or £30 per year. We feel it's a very good deal, and hope you do too.
To take an annual subscription now simply click here.
And if you're looking for that extra gift for a friend or family member, why not treat them to a theartsdesk.com gift subscription?