Alcina, The English Concert, Bicket, Barbican Hall |

reviews, news & interviews
Alcina, The English Concert, Bicket, Barbican Hall
Alcina, The English Concert, Bicket, Barbican Hall
There was real magic to this performance of Handel's supernatural opera
Saturday, 11 October 2014
Joyce DiDonato: A vocal enchantress whose alchemy was everywhere to see in this glorious performance
What's the collective noun for mezzo-sopranos? A "warble"? A "might"? A "trouser"? Whatever it is, it doesn't get a lot of usage outside a choral context. Where in opera would you ever find multiple mezzos sharing a stage? Hardly anywhere. Except, that is, in contemporary castings of baroque operas.
Joyce DiDonato may have been the headliner for Handel's Alcina at the Barbican last night, but add Alice Coote and Christine Rice to the mix – both singers more than capable of dominating a stage on their own – and you have something approaching glorious excess. Combine them all in a single trio ("Non è amor, nè gelosia") and there's frankly no more to be said. Job done.
If ever there was a soprano made for the silvery sheen of Morgana's music it's Anna Christy
Talk about an ensemble cast; this Alcina was starrier than the Chiltern Firehouse on a Saturday night, with sopranos Anna Christy (Morgana) and Anna Devin (Oberto), tenor Ben Johnson (Oronte) and bass Wojtech Gierlach (Melisso) rounding off the personnel, all supported by Harry Bicket and the English Concert.
But at the core of it all was DiDonato. Alcina is a slow grower for the titular enchantress, whose early acts are comparatively lightweight, growing into a sequence of lengthy set-piece arias that demand a full technical and dramatic armoury.
It takes a lot of confidence to strip everything right back before you've had a chance to show it all off properly, but Act I's "Si, son Quella" gained for every decibel and ounce of vibrato that DiDonato subtracted from it. From this early vulnerability she swelled to vengeful fury for a "Ma Quando Tornerai" in which coloratura was less embellishment and more spontaneous outpouring of bile, so organic were its convulsive floods of sound. And then there was her dress – a Steampunk ballgown, deconstructing for each new act in parallel with Alcina's own decline, ultimately revealing a no-nonsense pair of boots beneath.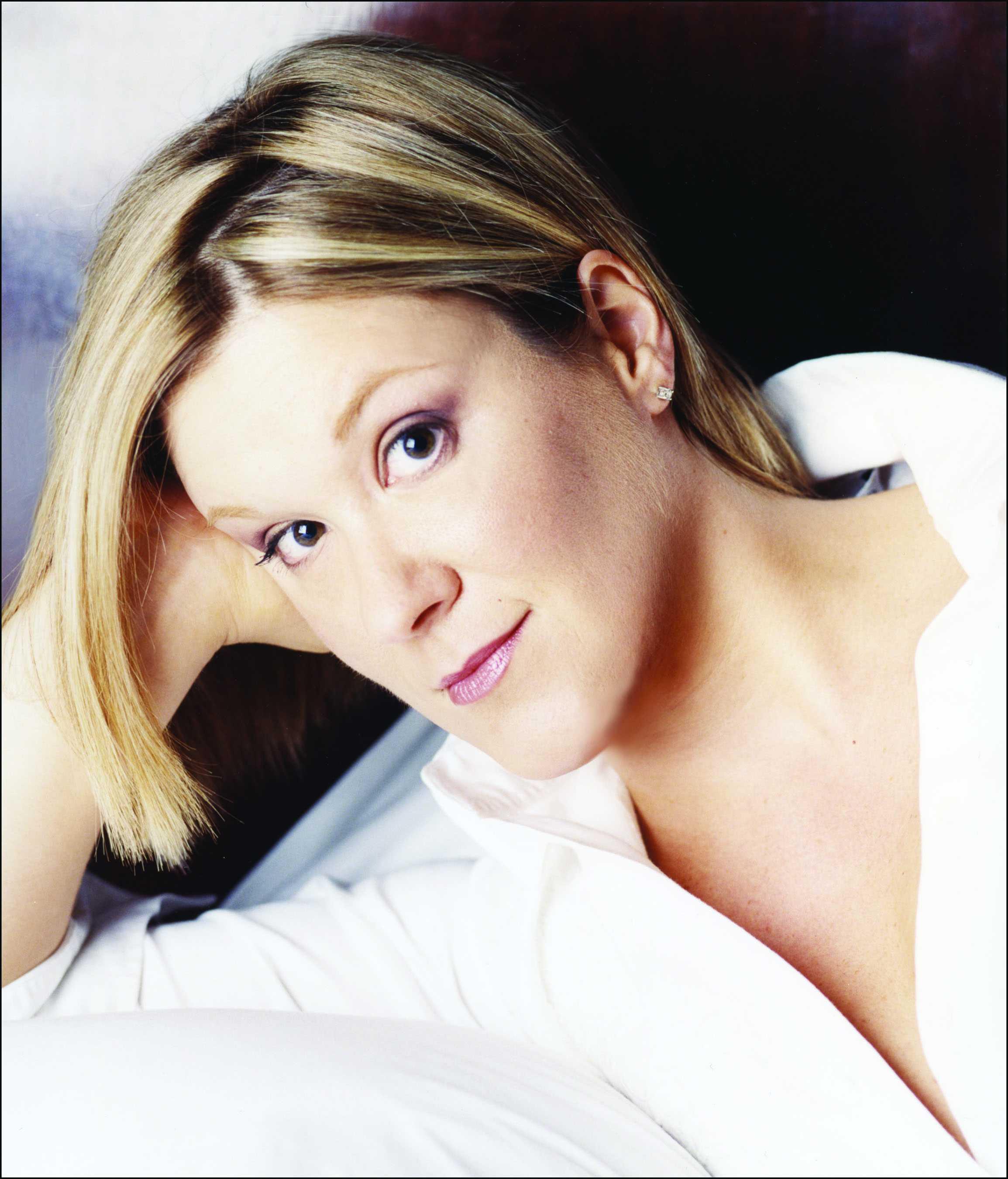 As if answering critics of her recent Xerxes for ENO, Alice Coote (pictured right) saw DiDonato's "Ombre Pallide" and raised her a "Sta nell'Ircana" of such joyous virtuosity and rhythmic impetus as to set the audience roaring – and that more than three hours into the evening. This is one tigress you really wouldn't mess with. It was the perfect foil to her "Verdi Prati", whose pianissimos let the folk-simple melody do its eloquent best. Coote and DiDonato are familiar collaborators, and this translated into some lovely semi-staged interactions between the sorceress and her unwilling lover.
Stealing scenes with her gift for comedy, Christine Rice shone as lover-turned-knight Bradamante – the very definition of luxury casting in the small role with its handful of fine arias, and with even less to do Anna Devin also held her own, relishing the ferocious reproaches of "Barbara!".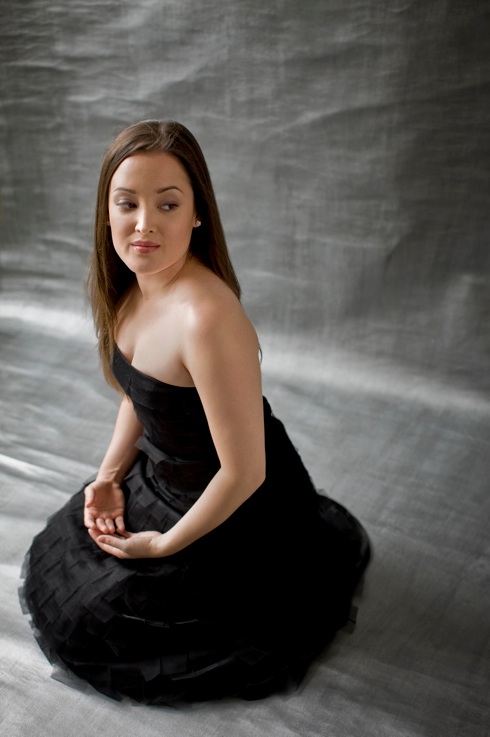 If ever there was a soprano made for the silvery sheen of Morgana's music it's Anna Christy (pictured left). After a careful start, her voice began to spin, allowing its high overtones to gild her intricate coloratura passages and add a halo to a "Credete al mio Dolor" almost too beautiful, too sincere for such a flighty character. Both she and DiDonato benefitted from some exquisite obbligatos from cellist Joseph Crouch – arias as expressive as anything sung during the evening.
Only Ben Johnson disappointed, missing the lyrical ballad hidden under the dotted dance rhythms of "Un momento di Contento" in his rush – his light tenor still feeling out of its depth in this large space.
There may have been audience laughter at any mention of Alcina's "monsters", but there was no doubting the magic of this performance. When the vocal drama is this vivid, playing as rhetorical and precisely shaded as the English Concert, staging becomes all but irrelevant. Though if any house does finally manage to persuade DiDonato to take the role in a fully-staged production, I'll be first in line for tickets….
Coloratura was less embellishment and more spontaneous outpouring of bile, convulsive floods of sound
rating
Explore topics
Share this article