Classical CDs Weekly: Adams, Schubert, BBC Legends |

reviews, news & interviews
Classical CDs Weekly: Adams, Schubert, BBC Legends
Classical CDs Weekly: Adams, Schubert, BBC Legends
American minimalism, Viennese pianism and treasures from the archives: three magnificent box sets to end 2017
Saturday, 23 December 2017
Sir Simon Rattle and John Adams take a bow in Berlin
The John Adams Edition Berliner Philharmoniker, conducted by John Adams, Gustavo Dudamel, Alan Gilbert, Kirill Petrenko and Sir Simon Rattle (Berliner Philharmoniker)
That the Berlin Philharmonic can release a lavish four-disc collection of music by a contemporary American composer is testament to how much the orchestra has evolved since the Karajan years. Claudio Abbado kickstarted the ensemble's rejuvenation, the process continuing under Rattle's leadership. John Adams was the orchestra's Composer in Residence during the 2016-2017 season, and conducts a winning reading of his vast, Brucknerian Harmonielehre. It sounds wonderful here: velvety lower strings work their magic in the slow movement and there's playing of pin-sharp delicacy at the start of Part III, Adams offering a funkier variant on the opening of Schoenberg's Gurrelieder. He also conducts his recent Scheherazade.2 with its original violin soloist, Leila Josefowicz. This feels overstretched, despite some magnificent moments: the second part's amorous "A Long Desire" is irresistible, and Aleksandra Dzenisenia's cimbalon obbligato is ear-tickling.
Gustavo Dudamel leads the orchestra in Adams's brilliantly entertaining City Noir, the Berlin players convincingly impersonating LA session musicians. Alan Gilbert takes on the lighter Short Ride in a Fast Machine along with an electrifying sprint through Lollapalooza, composed for Simon Rattle's 40th birthday. Adam's Walt Whitman setting The Wound Dresser is sung by baritone Georg Nigl and conducted by the incoming Kirill Petrenko. The remaining discs consist of Rattle, conducting a fresh-voiced team of soloists plus a crack choir in Adams's Bach update, The Gospel According to the Other Mary. Production values are predictably sumptuous: Wolfgang Tillmanns' artwork is attractive and booklet notes are by Alex Ross. A pair of Blu-ray discs include bonus documentary material along with each musical item filmed in concert. Glorious, and well worth the outlay. Buy it, along with Nonesuch's Earbox compilation. Few living composers have been so handsomely served on disc.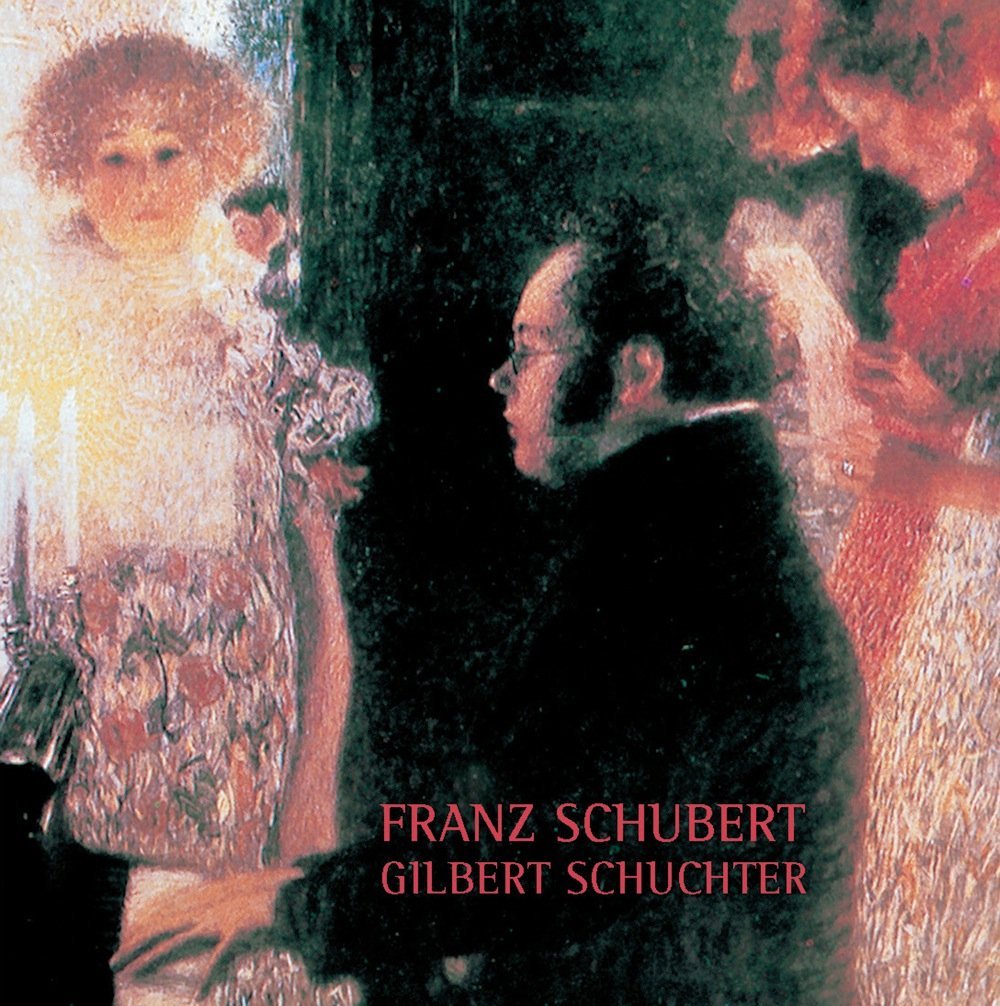 Schubert: Complete Piano Music Gilbert Schuchter (Tudor)
Hefty sets of Schubert's complete piano sonatas are readily available. But this big box includes all the two-handed piano music, captured in refulgent analogue by an overlooked musician few listeners will have heard of. Pianist and conductor Gilbert Schuchter was most active in the post-WWII years, before a Salzburg professorship limited his performing career. These recordings, made between 1969 and 1970, formed the first complete set of Schubert's piano music by a single artist. And, handsomely remastered by the Swiss label Tudor, they still sound unobtrusively marvellous, the warm, immediate sound rather like stepping into a warm bath. There's a barely discernible hint of background hiss and the occasional tape edit, but neither is obtrusive. Schuchter's affectionate, lyrical playing is a delight, especially when tackling the smaller, lighter pieces.
The various impromptus, waltzes and German dances which are spread across this set are wonderfully handled, with Schuchter's attention to detail highlighting their influence on the larger-scale sonatas. There's no superficial attention grabbing here. Schuchter's speeds are never extreme, excitement created through dynamic control and lyrical phrasing. The late works are as good as any I've heard on disc: the slow movement of the D960 Sonata in Bb is magnificent, the whole work's conclusion handled with wit and humanity. Twelve discs are presented in a glossy, handsome box, and Tudor's documentation is up to standard. Much more than a historical document.
BBC Legends Volume 2 (ICA Classics)
The contents of this ear-popping 20-CD box set were previously released on the now defunct BBC Legends label. This repackaging rejigs many of the discs, with different couplings and longer playing times. No notes are provided, but timings, dates and recording venues are listed on the back of each cardboard sleeve. Where to start? With Toscanini and the BBC Symphony Orchestra, recorded in London's Queen's Hall in 1935? Or a scorching live performance of Shostakovich's dark Violin Concerto No. 1, taped in 1962 and played by dedicatee David Oistrakh? Rubinstein, Segovia, Gieseking, Richter and Myra Hess are among the instrumentalists, and vocalists include Kirsten Flagstadt singing Grieg and Wagner.
There's a fascinating all-Stravinsky disc, the composer coaxing a gallant BBCSO in febrile performances of Agon, Apollo and the Symphony in Three Movements, recorded at the RFH in 1958. The minor fluffs merely add to the excitement, the applause at the end of each item heartwarming. And Britten conducting Mahler's Symphony No. 4 with the English Chamber Orchestra in Orford Church during the 1961 Aldeburgh Festival is an extraordinary document, the work's shadier corners utterly magical. Joan Carlyle is the soprano soloist. Britten also conducts the LSO in a melting performance of Tchaikovsky's suite Mozartiana. From the 1959 Edinburgh Festival comes Walton, conducting the Royal Philharmonic in his Symphony No. 1 and leading Pierre Fournier through a refreshingly swift account of the bittersweet Cello Concerto. And there's a bracing, breezy Sibelius 2 from Beecham. Sound quality is inevitably variable, but ones ears quickly adjust. There's hours of this stuff. Take a week off work, disconnect the phone, and dive in.
Take a week off work, disconnect the phone, and dive in
Explore topics
Share this article