Classical CDs: Masses, maths and memories |

reviews, news & interviews
Classical CDs: Masses, maths and memories
Classical CDs: Masses, maths and memories
Big-hearted violin playing, English song and prime numbers in sonic form
Saturday, 19 November 2022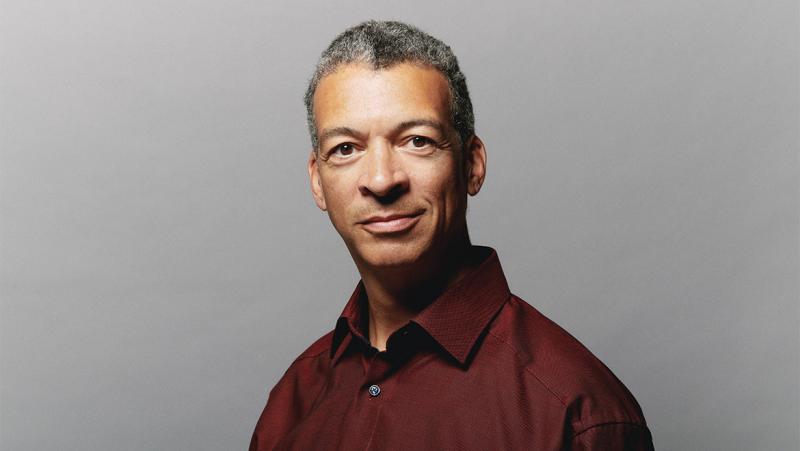 Baritone Roderick Williams
Secret Love Letters – music by Franck, Szymanowski, Chausson and Debussy Lisa Batiashvili (violin) Giorgi Gigashvili (piano), Philadelphia Orchestra/Yannick Nézet-Séguin (DG).
The concept and the packaging had made me far too sceptical. Once I had listened, I was won over by the sheer emotional presence and the persuasive whole-heartedness of Lisa Batiashvili's violin playing. "Secret Love Letters" is a programme of four works. On the surface, they are loosely themed around whether emotional truth is to be hidden or revealed. "We often even define our daily life by the things we keep to ourselves in our minds and hearts." writes Lisa Batiashvili in the programme note. "Music [...] has always been the most amazing vehicle for artists to share secret messages and speak about their hidden loves and untold stories." It sounds obvious, but when one listens to the music it resonates. People who know Georgian culture tell me that the expression "თავი გადადო" (tavi gadado – literally "he puts his head down") is an important one. It means to be totally engrossed in something to the exclusion of everything else. And that, perhaps, is the key to what Lisa Batiashvili's artistry is all about, the way she can and does communicate everything she wants or needs to say through her violin, and does so with a power and conviction that are irresistible and overwhelming.
The centrepiece here is a fine performance of the Szymanowski violin concerto, with a very well-judged balance in the orchestral sound of the Philadelphia Orchestra, who certainly give full expression to the climaxes. Wonderful brass, too. The Franck sonata – with Georgian pianist Giorgi Gigashvili (b.2000) and apparently still a student of Nelson Goerner in Geneva – is remarkable. The recitative at the beginning of the third movement is a masterclass in pacing and flow; I have found myself going back to it again and again. The Chausson "Poème" is dedicated to Eugène Ysaÿe, like the Franck Sonata. The opening is marked lento e misterioso and that is exactly what we get. The final work is Debussy's "Beau Soir'' with Yannick Nézet-Séguin at the piano, in a performance which tells its story eloquently. In her sleeve note Batiashvili writes: "As a child, I told my secrets only to my violin. I treated the instrument like a doll, or a sister, sharing my most private thoughts with it." Yes, I know her text will have been cleared and approved by the marketing cohorts of a $40bn corporation... but I believe her. "Tavi gadado" indeed. - Sebastian Scotney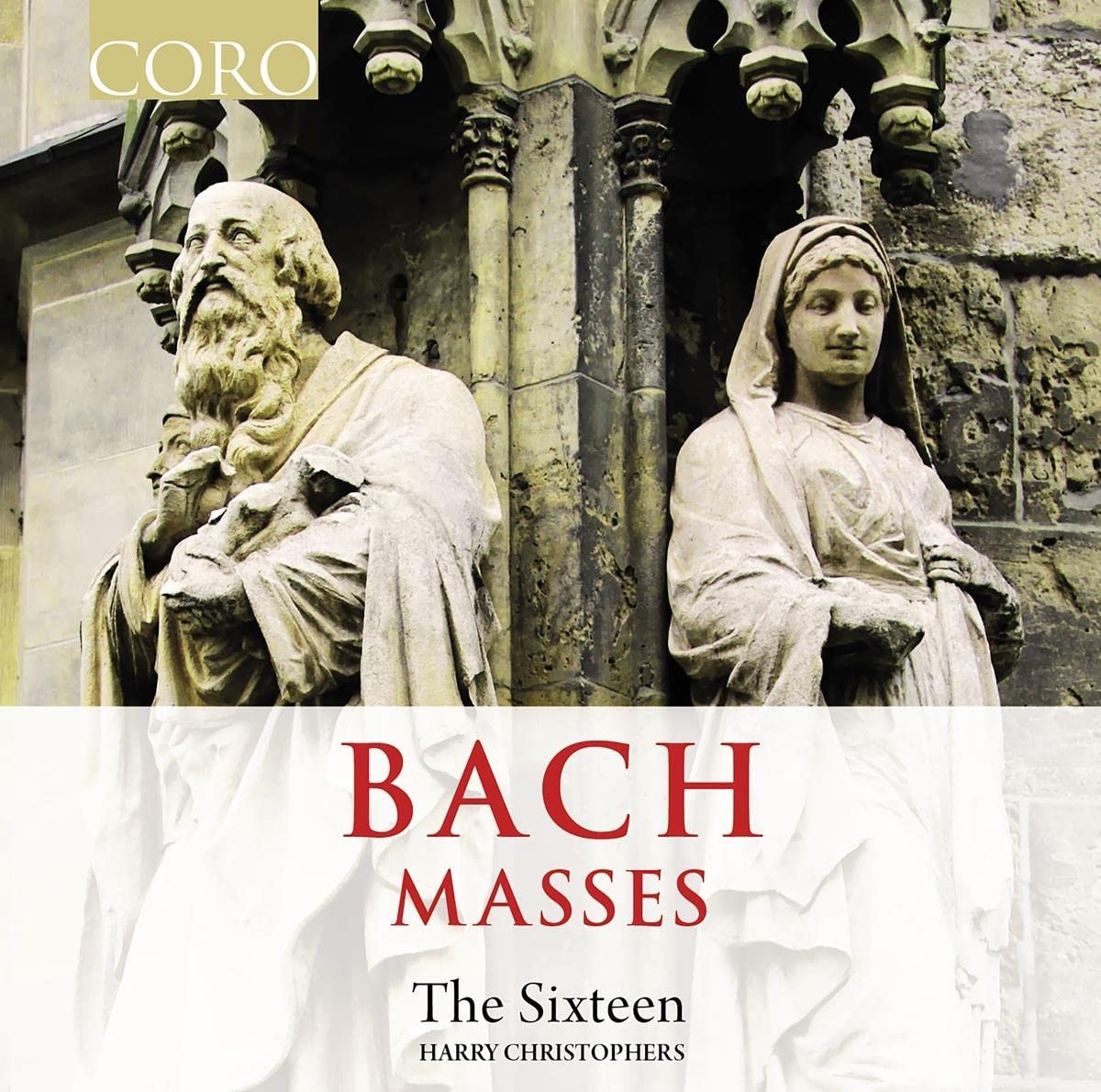 Bach: Masses The Sixteen/Harry Christophers (Coro)
The Lutheran Mass seems on the surface a bit of a contradiction in terms, but in fact Luther was a fan of the Mass in Latin, and there was a Lutheran tradition, still going strong in Bach's Leipzig, of using the first two movements of the Mass – the Kyrie and Gloria – alongside the other sections in German versions. Bach was always an enthusiastic self-plagiariser and 20 of the 24 movements of the Masses in this collection are reworkings of his own cantata movements – and the other four are probably as well, but with the source material lost.
This recycling principle is also at the heart of this release by The Sixteen, which is a re-packaging as a double album of two separate discs from 2013 and 2014. But when the music-making is of such a high quality, putting it all in one place is a positive boon. The Sixteen – here represented by an elite squad of eight vocalists and chamber orchestra – are typically springy and are persuasive advocates for the idea of Bach with small forces. There is a lovely consistency that comes from the soloists also making up the chorus, and the solo movements are uniformly excellent. It is invidious to pick out any, but I must mention Grace Davidson's heartbreaking "Qui tollis" and Robin Blaze's "Domine Fili". The addition of horns in the Gloria of BWV 233 brings a thrilling energy that infects the chorus, and there is fine contrapuntal singing in the "Cum sancto spiritu" in BWV 235. The excellent booklet essay by Daniel Hyde casts a great deal of illumination on the whole subject of Bach's Masses and demonstrates the enduring value of the CD: listening to this "blind" could have been a somewhat baffling experience, but with everything contextualised was instead a complete joy. - Bernard Hughes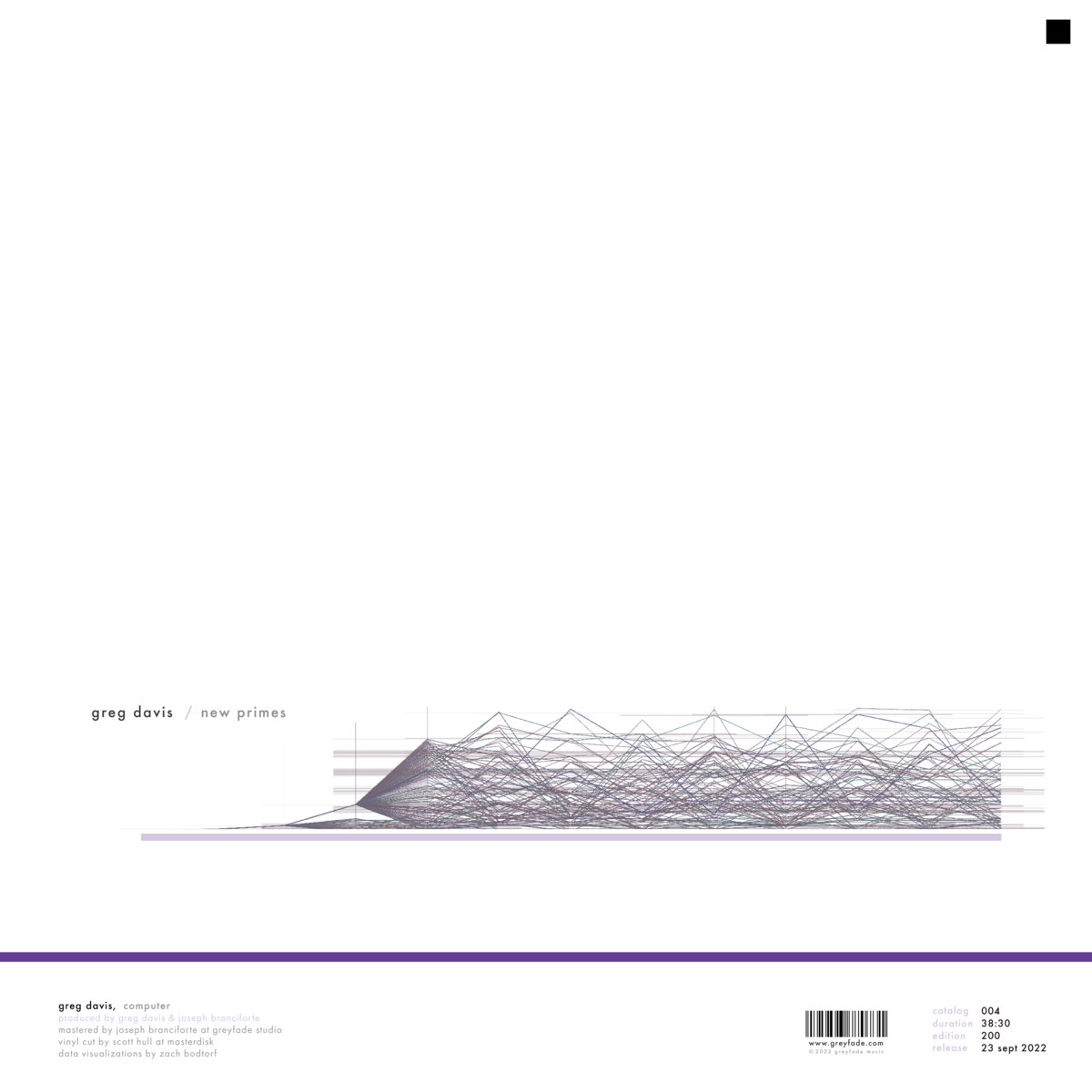 Greg Davis: New Primes (Greyfade)
This "investigation into the compositional properties of prime numbers" is occasionally baffling but consistently beguiling, as is the fact that Greg Davis used (presumably) high-end software to transform number sequences into electronic sound and released the edited results on vinyl, this painstakingly crafted, cutting-edge music heard via analogue technology that's been around for over a century. So much experimental repertoire sounds at its best in this format, arguably because you're compelled to sit still and concentrate while you're listening. The opening track. "Sophie Germain" (named after a famous French mathematician) begins as an indistinct hum, the low frequencies brilliantly caught on this LP pressing. Ones ears quickly adjust, and within minutes the language begins to make sense. A description of Davis's compositional process in the press notes repays rereading, and repeated listenings draw attention to the craft, the humanity behind the sounds. Nods towards traditional tonal harmony slowly become more noticeable, as with the open fifths closing "Proth".
At times, New Primes is like listening to a compilation of sustained bell sounds, the overtones as important as the root notes. The opening seconds of "Piepoint" are a good example, and I found myself trying in vain to reproduce the stretched opening chord on a keyboard. A consistent, regular pulse is hinted at in the same track without ever revealing itself fully. Transitions between the blocks of material are brilliantly engineered, the chords drifting in and out of focus. The final minutes of the closing track, "Euclid", slowly take flight and soar, the album resolving onto a single held note. You can buy New Primes as a high-res download, but the vinyl edition is the one to have.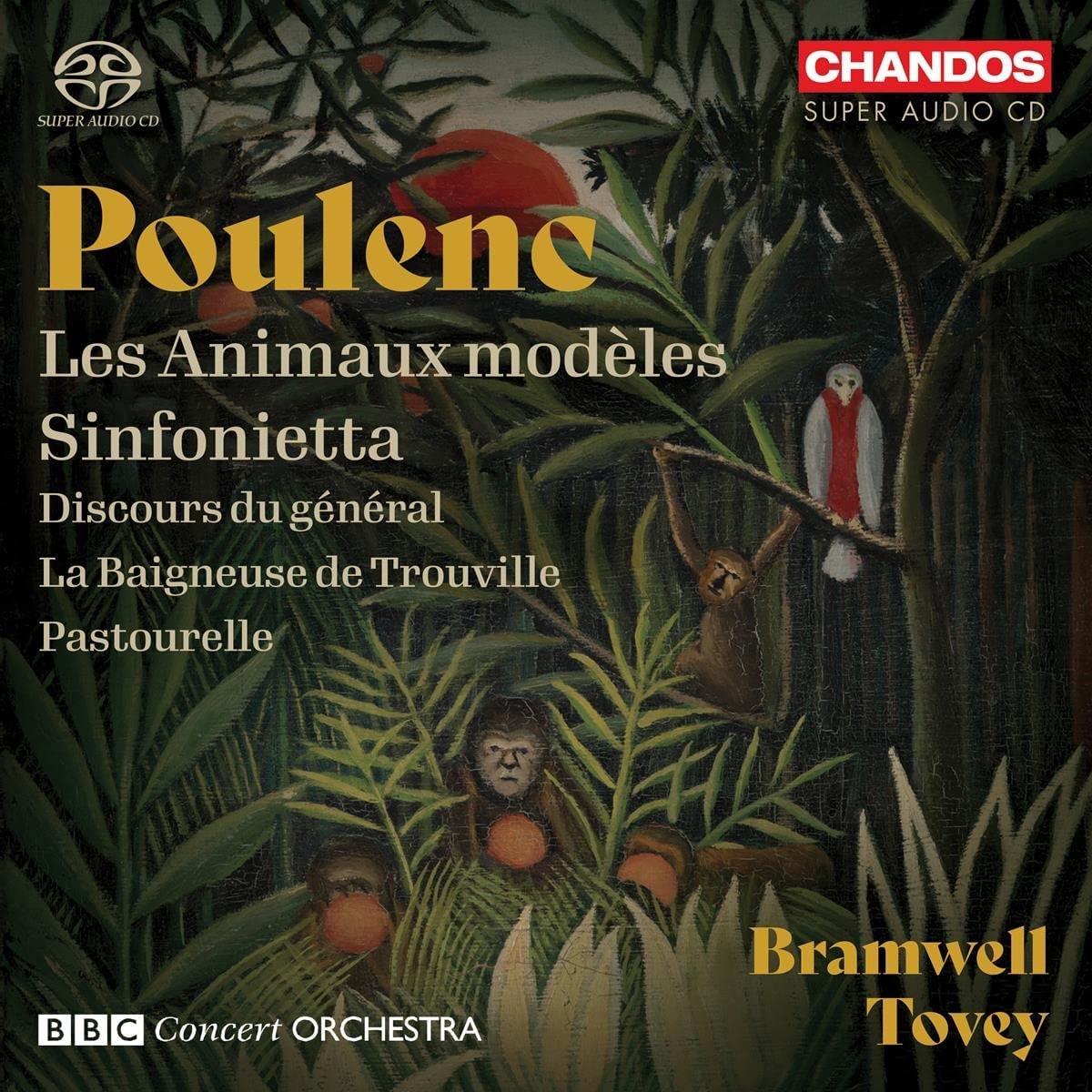 Poulenc: Les Animaux modèles, Sinfonietta BBC Concert Orchestra/Bramwell Tovey (Chandos)
You wait ages for a recording of Poulenc's delicious four-movement Sinfonietta and two appear in rapid succession, the late Bramwell Tovey's performance following on from Dima Slobodeniouk's Lahti Symphony on BIS. The latter has a touch more bite, thanks to the closer recording balance, but both are excellent. Taped last March, this was the late Bramwell Tovey's final recording before his unexpected death in July. His Sinfonietta boasts pin-sharp playing from the perennially underappreciated BBC Concert Orchestra (listen to the winds at the opening of the gorgeous "Andante cantabile") and an irresistible sense of fun.
The main draw on this warmly recorded anthology is the complete score of the wartime ballet Les Animaux modèles, ten minutes longer than the more familiar suite and containing two extra movements. Poulenc's third and final ballet was premiered in 1942 in a Paris under Nazi occupation, the haunting finale, "Le repas du midi" described in Nigel Simeone's excellent notes as "an outpouring of love for a homeland which Poulenc feared might have been lost". There's nothing flippant in this score, Poulenc smuggling in a salient quotation from his Litanies à la Vierge Noire and a clear allusion to the anti-German song "Vous n'aurez pas l'Alsace et la Lorraine", which Nazi officers attending the premiere failed to spot. The first of the sections excised from the suite is "L'Ours et les deux compagnons", a growling tuba representing the bear, followed by "La Cigale et la fourmi", the grasshopper's waltz set against the ant's perpetuum mobile scurrying. Both are vintage Poulenc. Tovey's performance is tender and affectionate, superbly played. There's more: a pair of fizzy movements from Les Mairies de la Tour Eiffel, and the Pastourelle from L'éventail de Jeanne, both of them ballet scores composed collaboratively. All wonderful, and the Rousseau sleeve art is appealing.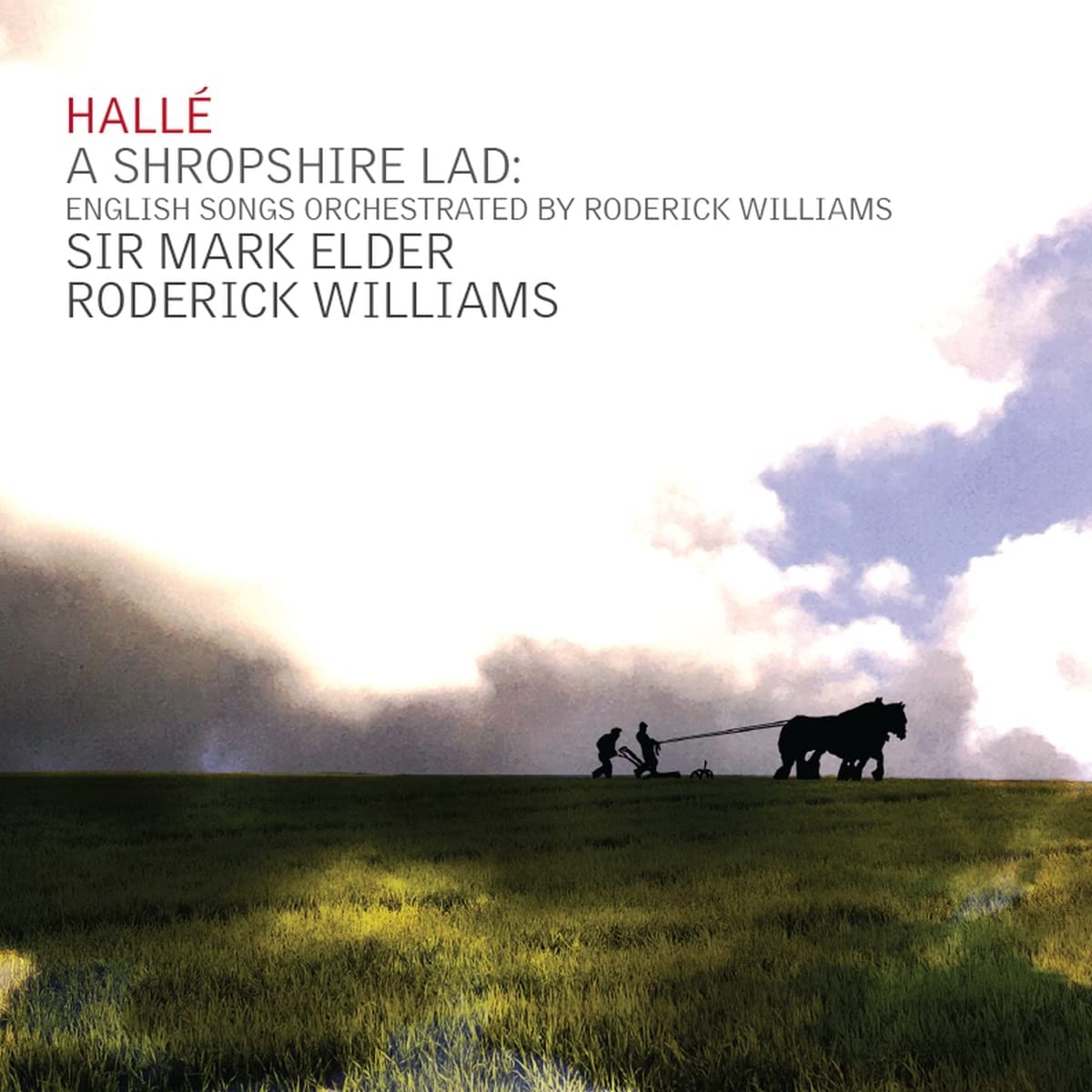 A Shropshire Lad: English Songs Orchestrated by Roderick Williams Roderick Williams (baritone) Hallé/Sir Mark Elder (Hallé)
There is something of Little Britain's "write the theme tune, sing the theme tune" about this disc of Roderick Williams singing his own orchestral arrangements of 20th century English song. Not content with being the leading British baritone of his generation and an excellent composer of choral music, it turns out he also has a command of writing for orchestra, presumably born of many years standing in front of the very best. He graciously allows Sir Mark Elder to conduct, but this project, on the Hallé Orchestra's own label, is very much about Williams. The arrangements here have been assembled over a few years, supplemented by four arrangements, made specially for this recording, of notable female students of Vaughan Williams. Ina Boyle's "The Joy of Earth" is imaginatively scored for orchestra without strings, except for a solo violin in soaring countermelody. Madeleine Dring's "Take, O take those lips away" is a highlight, dreamy harmonies circling round and round, while Williams sits deliciously on the back of the beat in lovelorn reverie.
Vaughan Williams's The House of Life is one of two larger cycles on the album. "Silent Noon" has an Elgarian breadth and Williams floats through the distinctive upward leaps of the melody. "Love's last gift" is revelatory, the wind playing gorgeous. The other is George Butterworth's A Shropshire Lad, in which the composer, so tragically killed in WWI in 1916, inhabits the world of English folksong while also transforming it into something distinctly his own. I could sing the praises of virtually everything on this album which – in short – I absolutely loved. But I must mention the most personal resonance for me: my earliest musical collaboration was accompanying my father on the piano as he sang John Ireland's Sea Fever. At the time I assumed all songs were that good, but now I can see it for the outstanding thing it is. Here Williams has warm horns at the start giving way to chillier strings in verse two. As elsewhere, Williams's singing is completely in sympathy with the music, infinitely alive to the text, and his orchestrations shows the voice off to its best effect. This stunning album is a must-have for lovers, or would-be lovers, of this repertoire. - Bernard Hughes
Ljova: Enter the Fadolin / Lost in Kino 2 (Kapustnik Records)
Lev "Ljova" Zhurbin plays the fadolin, a six-stringed violin variant – the additional lower strings on the former an F and a C (fa and do), extending the violin's lower range by over an octave. The 18 solo tracks on Zhurbin's Enter the Fadolin are an attempt "to jumpstart the fadolin's story, to build an initial set of repertoire for the fadolinists of today and the next generation". Many began life as improvisations, others deliberately written in pencil away from the instrument. Not that it's easy to tell the difference between "fully notated works that sound improvised, and improvised works that were notated and re-recorded from transcriptions." The instrument sounds marvellous, the bass notes warm and rich in a winning transcription of the C major prelude from book 1 of Bach's Well-Tempered Clavier. Bach's BVW 903 Chromatic Fantasy also works well, the huge leaps from bass to treble clef sounding thoroughly natural. A "Fine Fantasy for Fadolin" written by Ljova's 75-year-old father Alexander Zhurbin is a whimsical showpiece, including a witty nod to Portuguese fado music. Dvorak's 9th Symphony gets quoted in a number played to rough sleepers and cycle couriers during the 2020 lockdown. The playing is soulful and technically brilliant – this is a fun collection.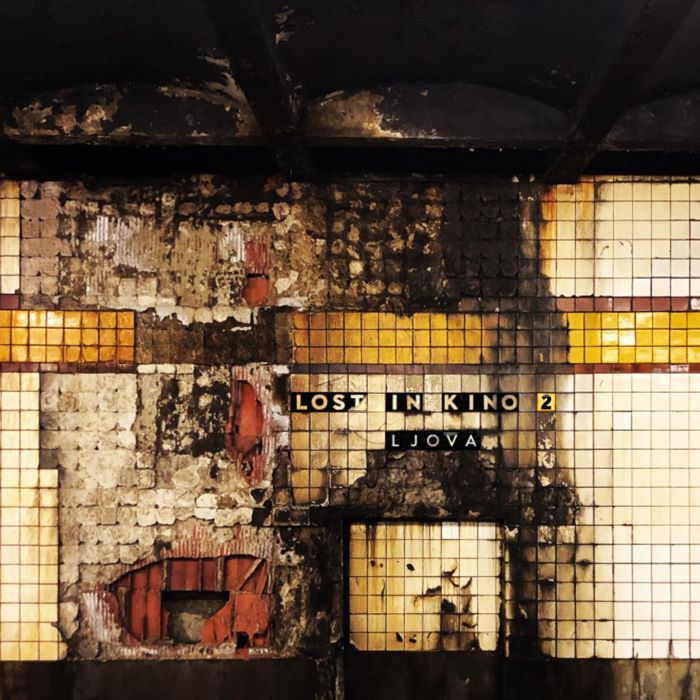 Lost in Kino 2 collects extracts from three film scores written by Ljova, who also plays, variously fadolin, famiola (a six-stringed viola) and viola . Most of the tracks were recorded in a home studio, one part at a time, skilfully stitched together by producers Alex Kharlamov and James Sizemore. A handful of pieces sound bare without the supporting visuals, but there's much to enjoy here. Spikier numbers recall Eisler, though Ljova can suddenly lapse into smoochy atmospherics, as with "Marina" and "The Breakdown". "Volleywaltz" sounds like Nino Rota, and Inna Barmash's vocal contribution to "The Song of Parting" is glorious. Dive in.
Batiashvili communicates everything she wants or needs to say through her violin
Explore topics
Share this article