Caitlin Merrett King: Always Open Always Closed review - looking for an approach while trying to do the approach |

reviews, news & interviews
Caitlin Merrett King: Always Open Always Closed review - looking for an approach while trying to do the approach
Caitlin Merrett King: Always Open Always Closed review - looking for an approach while trying to do the approach
A hungover day gives form to this brief but memorable debut work of fiction
'So much and so little in particular is picked out in the prose'
Always Open Always Closed is Caitlin Merrett King's first published work of fiction, and it begins paratactically, with a list of displacements:
MS REAL FEELS POSITIONLESS

At her desk in the studio (not as often as she would like) or at the kitchen table or sofa, or at a kitchen table or at some else's desk or in the pub or in Pollokshields Library (most often). Where she is situated, there you will find Ms Real staring, scrolling distracted, turning her phone over like a peach in her palm sliding it behind her laptop to avoid further frustration. Peach 15 minutes 5 minute break another 15 minutes, eat peach instead, look at laptop, not at phone.
The passage feels safely contemporary and middle-class: vaguely uneasy, concerned with post-internet attention spans and access to imported fruit. But its locative wager – the assurance that Ms Real can be found in at least one of the locations given – feels important to the way the novella sees itself, presupposes its own interpretation. Documenting its heroine's hangover, food and podcast intake across a day long walk across the contemporary Glaswegian art world, the work studiously relocates itself elsewhere.
Ms Real spends most of her day meeting and avoiding certain colleagues and friends; much of the prose's raw material can be found again in Merrett King's endnotes. Street addresses and models of handbags appear beside theoretical texts (often by the late Lauren Berlant) and exhibition copy. Merrett King's title, consciously or otherwise, is also the name of an art installation by Amy Hauft, exhibited at the art centre at the University of Texas. Ms Real, too, is the un-married un-suffixed double of Madame Realism (also reliably found at art galleries and dinners with intelligent people), the eponymous character of several short stories by Lynne Tillman.
Freighted and doubled like this, most pieces of information given in Always Open Always Closed feel overdetermined, evasively and inarticulately at stake. As in the day-long itinerary of Joyce's Ulysses, it is tempting to make sense of some particular detail or plot point by finding its equivalent in the text from which it is derived: I could easily argue, for instance, that Ms Real's peach is not included as documentary effect, but as a reference to the Pierre-August Renoir still life that Tillman's character once admired in the Jeu de Paume. In the lexical excess of Joyce's novel, the framework affords possible significance to even the most innocuous phrases and encounters: meaning can be gathered from what appears as coincidence. (Indeed, Leopold Bloom once dealt in similar kinds of calculations against chance: previous to his job as an advertising salesman, he worked in an insurance firm.).
Just under 80 pages in length, Always Open Always Closed bears its textual resources more acutely and openly. Risk gives way to a use of language that still induces referential paranoia but is consciously shorn of much lexical intrigue: it forms a kind of affective afterlife of the kind of high-modernist formalism that might be retrospectively applied to Joyce. Merrett King's descriptions read precisely and tersely: there is, for instance, a strangely memorable description of kimchi juice and chip fat as "a slightly fluorescent dark red stain" on Ms Real's trousers, and the insistent nonchalant documentation of the number of Greggs vegan sausage rolls consumed is particularly uncomfortable to read. Both the citational and descriptive pressures put on such smallness seem intended to complement the snippets of critical theory that appear in dialogue: Berlant's Cruel Optimism looms large, as do attempts to ratify the concept of the metamodern. These works usually argue that contemporary culture tends towards a set of low-pressure extremes, that the critical or emotional investments we might intend to make are shorn of much claim to grandness or novelty.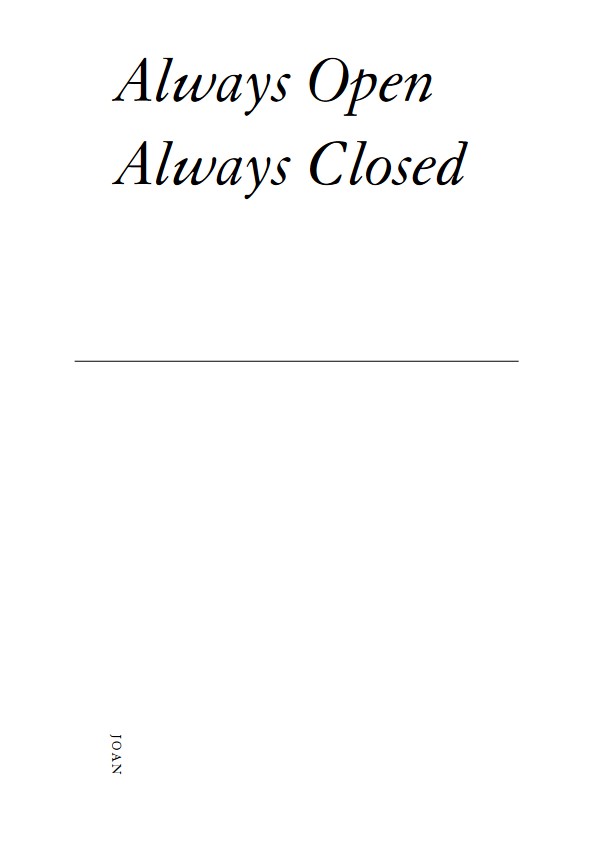 So much and so little in particular is picked out in the prose, inducing a kind of claustrophobia that again might be easily translated into another of Merrett King's critical concerns: critical over-familiarity. Ms Real briefly mulls over an argument made in Alexander Kennedy's How Glasgow Stole the Idea of Modern Art that "art writing's ability to be critical" has waned, that "what art writers mainly do is just glorified PR for their friends and colleagues". Ms Real is uneasy about how such a diagnosis speaks to the reality of her own critical practice: in support of a friend's Global Talent Visa, she wrote a review of their exhibition for a small Glasgow arts magazine. She is uneasy about Kennedy's argument too, and goes on to commandeer her friend "Sianne" for theoretical help. Ventriloquised with the words of Sianne Ngai, Craig Pollard and the hosts of the Manhattan podcast Red Scare, the ensuing dialogue makes a rejoinder to 'the ethical and moral lack of late stage capitalism', as well as asserting a tentative wish for greater critical vulnerability and openness.
This is as affirmative, perhaps, as the novella's critical vision gets. It is an achieved piece of ethnography, compositionally immersed in the customs and language of a section of the contemporary art world and remaining undecided or studiedly ambivalent about absolute values. Indeed, the initial version of Always Open Always Closed appears to have been submitted as a piece of practice-based research at the Glasgow School of Art: it is a fact that fits nicely with Merrett King's anthropological bearing towards her subject, her representation of sense of institutional unease and over-familiarity. But it is also sometimes difficult to shake the feeling that a specific readership of one or two examiners is really what the prose is courting. Partly due to the brevity of the work, its inclusions feel particularly un-risked, never far from being written up somewhere else.
This is, of course, a way in which the novella might claim to be properly representative of its interlocutors and readers: that in its fact of writing, it is foregrounding the academy as a very real (if dwindling) material support for what is left of innovative writing, that its neatness is a means of critiquing the calculated or coterie quality that a lack of public induces in the production and criticism of experimental art. However apt, it is a mode of writing that comes at the expense of particular stylistic intrigue: hyper-referentiality performs a great deal of the novella's heavy lifting, and is liable to dwarf some of its strangeness. But as a self-reflexive critique of its own language, its own way of life, Always Open Always Closed is a compelling debut work, valuable to anyone interested in art's contemporary affordances and curtailments.
Risk gives way to a use of language that still induces referential paranoia
rating
Explore topics
Share this article