Wonderland: Young, Bright and on the Right, BBC Two |

reviews, news & interviews
Wonderland: Young, Bright and on the Right, BBC Two
Wonderland: Young, Bright and on the Right, BBC Two
Documentary traces the political prospects of the Children of Cameron
Chris Monk: 'You pretend to be a member of the upper classes for an evening – it makes you feel special'
In the debating chambers and committee rooms of the Conservative Associations of Oxford and Cambridge lurk the Children of Cameron. The current cabinet is to a large extent an Oxbridge Old Boys club and succeeding generations are already being fattened up for the fray. Young, Bright and on the Right - and what an aimless title that was - picked two candidates and sharpened the knives.
The film followed them as they negotiated the sharp end of student politics. Twenty-one-year-old Joe Cooke looked like a cross between Chris Evans and John Selwyn-Gummer and possessed a kind of dry charm and oodles of ambition. A third-year PPE student at Oxford and former President of the Oxford University Conservative Association (OUCA), Cooke posed in front of framed photos of Churchill, "Cecil" and Thatcher and hung a crucifix in his room "for effect. You always trust a man with a cross, don't you?"
Cooke was the son of an absentee convict father and the only male in his family without a criminal record
Some way down the political food chain was 19-year-old Chris Monk, a self-styled "wild firebrand of the right". A wannabe posho from a sturdy middle-class background in Kettering, Monk was a second-year Law student at Cambridge who looked disconcertingly like a young Luke Haines. He was desperate to get on the CUCA committee, despite scant encouragement from his peers. His initial application was "lost" by the chairman but he eventually sneaked on by default. The sense of validation he gained from being tasked with sourcing biscuits was truly heartbreaking to behold.
Their political futures hinged on the approval of similar young men clad in boaters, blazers, bad suits, bow ties and cravats, crowing about port and cheese. Watching them felt a little like watching those pre-teen girls forced by their parents to dance in garish make-up, bunches and bikinis; this was youth corrupted and prematurely aged. Creepy. Depressing. The overpowering sense of this film was of children playing grown-up games without quite understanding either the rules or the stakes. You could argue that it's the perfect preparation for high-level politics.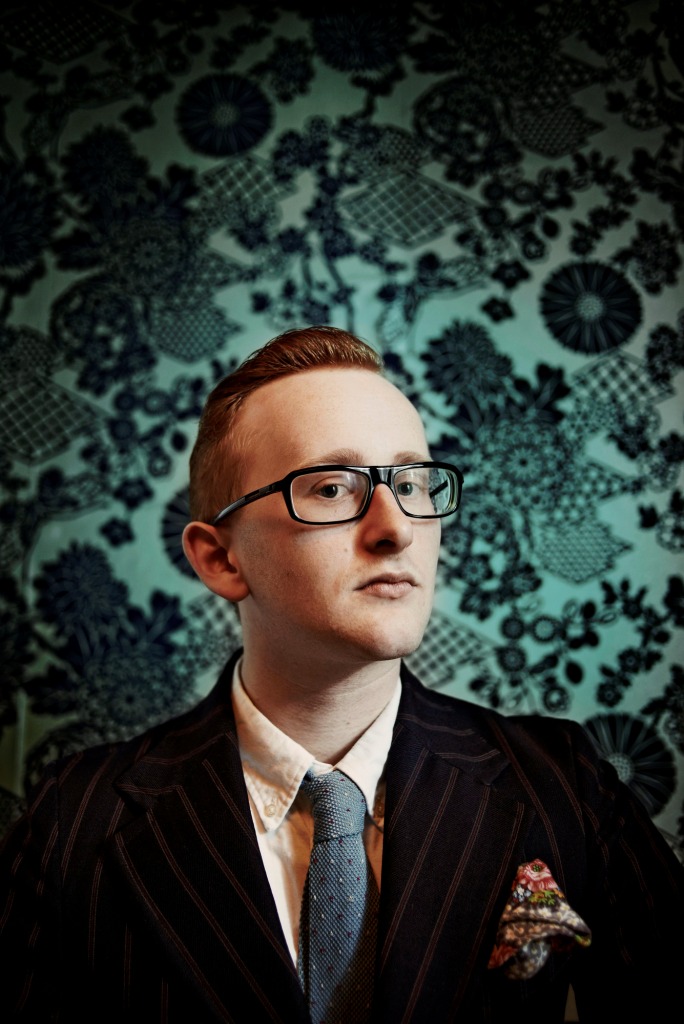 The intrigue centred on Cooke (pictured right) and a wearily trumped-up "fight for the control of OUCA". Cue much plotting and sabre-rattling, which culminated in him hanging out his successor to dry by spilling the beans on various dubious activities to the press. This allowed for an unwittingly comic cameo by a writer for the Oxford Student – "this is going to be an ongoing shitstorm" – who was juggling gay photoshoots while hustling with the Telegraph. Cooke finally resigned with a magisterial tactical flourish – "what is life without principles?" – while the rest of the world struggled to give two hoots.
Thus far, Wonderland was a stereotypically lazy look at Toffs & Tossers which rigidly adhered to The Rule of Boris: these buffoons might be buggering us all sideways but they're a bit of a laugh, aren't they? Later, thankfully, there were increasing attempts to humanise the caricatures. Having set up Monk and Cooke as the worst kind of Little Lord Fauntleroys, the programme then launched them on an X Factor-esque "emotional journey". Describing himself as a "bit unusual", Monk was socially awkward in the extreme and clearly deeply lonely; forging a university political career was simply a desperate attempt at belonging. In CUCA, he said as his loving parents looked on sadly, "you pretend to be a member of the upper classes for an evening. It makes you feel special."
The permanent flush on his cheeks and pained conversational manner gave the game away. Cooke was more self-assured but still troubled. He wasn't just a ruthless Machiavellian plotting "operation Tudor Rose" and Granita-style pacts over tea and scones. He was also the admirably resilient son of an absentee convict father and the "only male in my family without a criminal record". Severely dyslexic, he couldn't speak until he was five and was bottom of every class at school. His mother and sister were no-nonsense Yorkshirewomen, though the zebra-print sofa, bronze statuettes and Olympian bouts of nail-buffing looked a little stage-managed.
Monk will hopefully find an identity that fits him a little better; Cooke, you suspect, is in for the long haul
The point was clear: no privileged oik he, but instead a self-educated straight As student with the determination to overcome numerous obstacles and plot his own destiny. Good on him. But had he chosen the right path? In a moment of private reflection which felt sincere, Cooke said, "I feel like I betrayed who I am by playing their game. You put on such a front down here, as soon as you delve behind it the facade crumbles." Or else, over time, it hardens. That's when you know you're ready to turn pro.
In the end they both inspired a certain amount of empathy, two lonely kids in thrall to a Wooster-ish upper-class archetype which they felt would enhance their status and self-esteem. Like any other young students they were trying on identities for size. Monk will hopefully find one that fits him a little better; Cooke, you suspect, is in for the long haul. He's now on a political internship in Washington. Don't be surprised if you see him on the hustings in a few years' time. Look out for the crucifix.
The overpowering sense of this film was of children playing grown-up games
Share this article