Villeneuve Pironi: Racing's Untold Tragedy, Sky Documentaries review - a macabre slice of motor racing mythology |

reviews, news & interviews
Villeneuve Pironi: Racing's Untold Tragedy, Sky Documentaries review - a macabre slice of motor racing mythology
Villeneuve Pironi: Racing's Untold Tragedy, Sky Documentaries review - a macabre slice of motor racing mythology
A film that feels more like a séance than a documentary
Deadly rivalry: Didier Pironi (left) and Gilles Villeneuve
Netflix's hit show Drive to Survive has proved that F1 can grab ratings, but Villeneuve Pironi: Racing's Untold Tragedy (Sky Documentaries) is a more esoteric offering.
It's a story from the annals of early-Eighties Formula One, in which filmmakers Torquil Jones and Gabriel Clarke (both have pedigree in sports documentaries, and Clarke also wrote and co-directed Steve McQueen: the Man and Le Mans) flash back to the fatally entwined careers of drivers Gilles Villeneuve and Didier Pironi. The film opens with the words of Villeneuve's widow Joann: "This is a story about a very deep betrayal. It is hurtful to a lot of people."
The baleful tale is told through new interviews with surviving wives and children, whose still-raw recollections make painfully clear the emotional cost of a sport which killed far too many of its practitioners. Bernie Ecclestone notes drily that "nobody was super-shocked when somebody got killed." There are some astute observations from fellow-drivers including Alain Prost, John Watson and Villeneuve's son and erstwhile F1 world champion Jacques, with the main narrative skilfully knitted together from contemporary archive footage, interviews and home movies. Much of this material is rare or previously never seen, and, inevitably, a lot of it was sourced by archive wizard Richard Wiseman. As with the recent Jackie Stewart doc (also on Sky Documentaries), the material coalesces to create a hypnotic time capsule, transporting the viewer back 40-odd years rather than being merely a contemporary film illustrated with clips.
The story itself has entered motor racing folklore. In 1981 Canadian driver Villeneuve found himself partnering Frenchman Pironi at Ferrari. While Villeneuve was charismatic, blindingly fast and wildly popular with racing fans, Pironi was cooler and more calculating, better equipped for the sport's machiavellian politics. As his previous teammate Jody Scheckter puts it, Gilles was "a good person, very honest, maybe to the extent of being naive".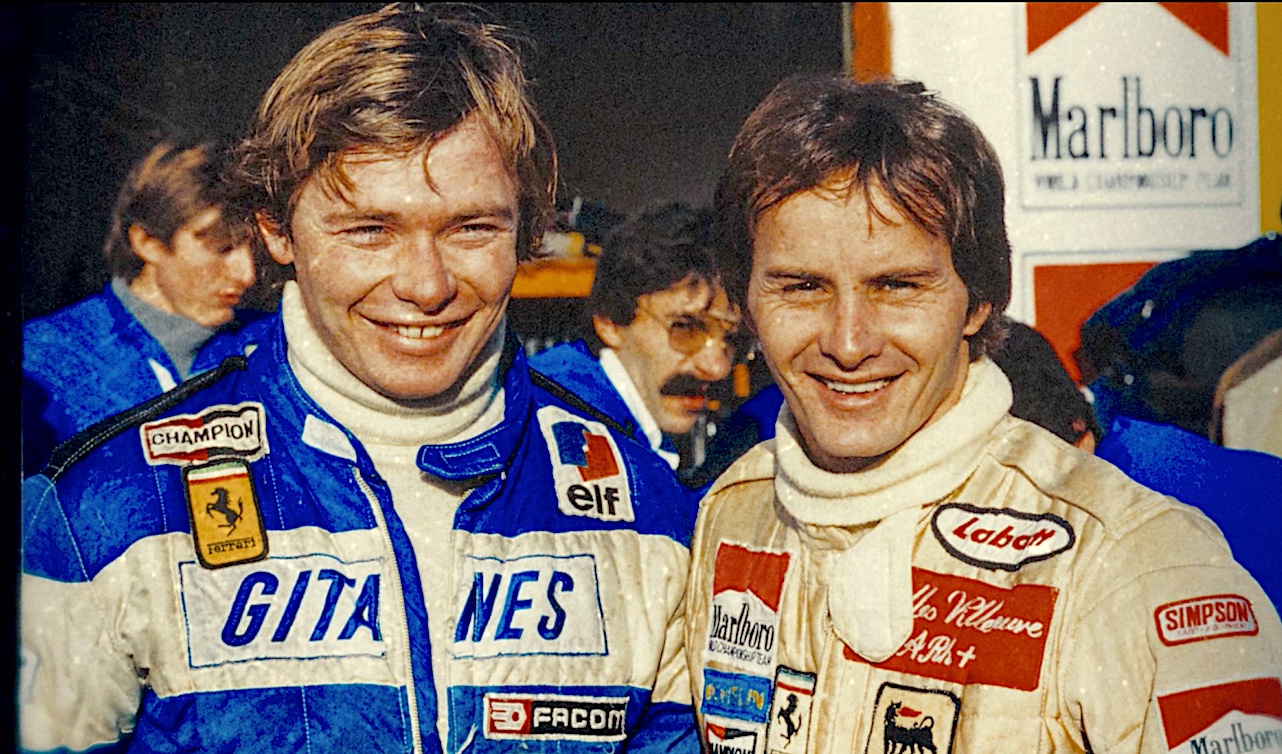 In 1979, Scheckter had won the F1 championship with help from Villeneuve, who generously played supportive second fiddle, but in 1982, etiquette went out of the window at the Imola race. Villeneuve thought there was an agreement that, with himself leading and Pironi second, they'd hold those positions to the finishing line. But on the last lap, Pironi launched himself out of Villeneuve's slipstream, overtook him and won the race. An incandescent Villeneuve swore he'd never speak to Pironi again. "I've declared war," he raged.
All of which might have been put down to an unfortunate incident in the heat of the moment, with the protagonists perhaps able to bury the hatchet after a suitable cooling off period, if events hadn't begun to shape themselves into an eerie chronicle of deaths foretold. Two weeks later, Villeneuve's car was demolished in a collision at the Zolder circuit in Belgium, sending him flying into the fencing and severing his spinal cord. He died later in hospital.
The sensationalist media had already cast Pironi as the unscrupulous villain who'd stitched up his teammate, and now the theory circulated that Villeneuve's demise was due to his disturbed mental state following the Imola incident. More horrors followed in Canada, when rookie driver Riccardo Paletti died after colliding with Pironi's stalled Ferrari. Then Pironi himself almost perished at Hockenheim, when he suffered a hideous accident creepily similar to Villeneuve's. He survived, but with broken arms and horrible leg injuries. One of the Ferrari mechanics comments that "destiny wanted this."
Pironi could no longer race cars, but his need for speed was unquenched. He found a new outlet in powerboat racing, but in August 1987 he was killed when his boat flipped over during the Needles Trophy Race round the Isle of Wight. In a melancholy film that sometimes feels more like a séance than a documentary, there could be no happy ending, though Pironi's partner Catherine Goux did make a healing gesture. She gave birth to twin sons after Pironi's death, and named them Gilles and Didier.
There's a poignant last reflection on her husband from Joann Villeneuve: "He had promised that he would die with me when we were in our eighties. Every moment you spend with someone, spend it to the fullest."