Drive to Survive, Season 5, Netflix review - fly-on-the wall F1 show may need a reboot |

reviews, news & interviews
Drive to Survive, Season 5, Netflix review - fly-on-the wall F1 show may need a reboot
Drive to Survive, Season 5, Netflix review - fly-on-the wall F1 show may need a reboot
The Mercedes versus Red Bull battle just keeps getting uglier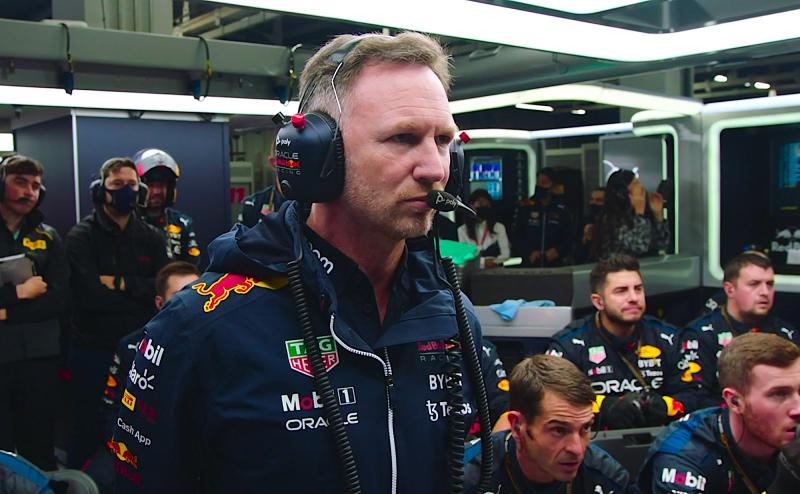 Increasingly grumpy: Red Bull boss Christian Horner
The backstage revelations about the politics and personalities that fuel Formula One have made Drive to Survive one of Netflix's most reliable bestsellers, but on this fifth outing there's a lurking sense that the novelty is wearing off.
Viewers were gripped by earlier series because they were granted an inside view of an elite, cosmically expensive sport which had hitherto kept itself neurotically fenced off from the general public. This time around, there's a sneaking feeling that there isn't quite enough fascinating content to fill the 10 new episodes, though it's amusing to be reminded of the string of disastrous tactical cock-ups that ruined Ferrari's 2022 season.
Things begin promisingly in episode one. It puts us inside a quaint old Fiat 500 with Ferrari team manager Mattia Binotto and his counterpart from the somewhat lowlier Haas team, Guenther Steiner, whose expletive-splattered rantings have made him D2S's best-loved character. With Binotto at the wheel, they potter around the Dolomites and chill out at Binotto's very agreeable vineyard, cheerfully shooting the breeze as if all the stress and skulduggery of F1 had evaporated in the mountain air (Binotto and Steiner pictured below).
It's rather charming, but it's a red herring. As the series hits its stride, it's not long before spite, malice and bad temper become the dominant characteristics as the focus narrows itself down to the seething antagonism between Mercedes boss Toto Wolff and Red Bull supremo Christian Horner. We got quite a bit of this in season 4, when Mercedes were left nursing a massive grievance after (in their view) Lewis Hamilton was robbed of the world championship by a dodgy referee, but here it becomes like a giant chip on the shoulder of the whole series.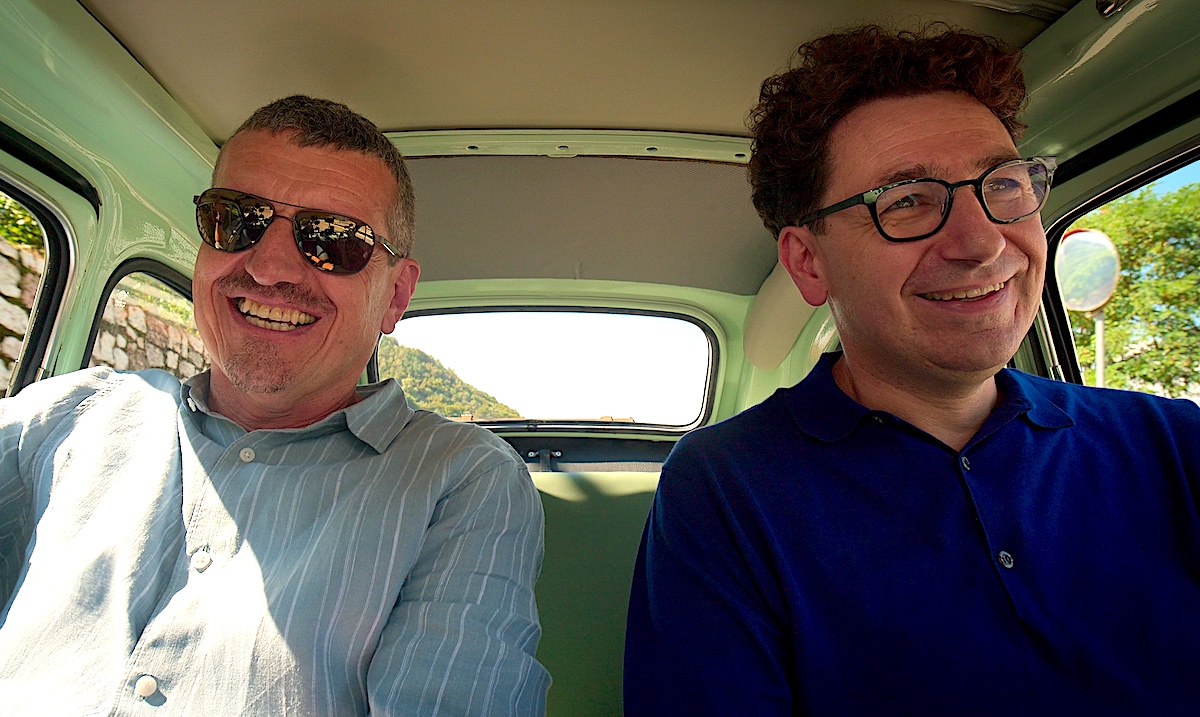 Toto does at least get in a rather good line when he comments that Drive to Survive is "more close to Top Gun than a documentary" (a point banged home by scenes of Tom Cruise hanging out in the Mercedes garage at the Silverstone Grand Prix), but his tirade about rival teams risking driver safety by not dealing with the "porpoising" issue – new design rules meant the cars bounced up and down, but it was far worse for Mercedes than the others – makes him look unhinged. Horner will hear none of it – "you've got a problem, change your fucking car," he snorts.
Netflix have opted for the cult-of-personality approach and decided to build up Horner as the quasi-presenter of the series, often using him as the go-to talking head on various issues. In episode 7, there's a jarring little sequence at the Horners' luxurious Oxfordshire home. Christian and wife "Ginger Spice" Geri have a suspiciously scripted-sounded discussion over the kitchen counter about the merits of Red Bull driver "Checo" Perez, and how there's no room for emotion in the gladiatorial abattoir of F1. When Red Bull finally win both the drivers' and constructors' championship, Horner finds his triumph sullied by allegations that Red Bull have illegally overspent their budget, and he gets grumpier than ever. "The best way to become unpopular in this sport is to win," he growls, theatrically. Shades of Kenneth Williams's "Infamy! Infamy! They've all got it in for me!" (pictured below, Lewis Hamilton, Daniel Ricciardo and Checo Perez).
Anyone who follows F1 isn't going to learn much from this they don't already know, but what they probably would appreciate is more insight into lesser-known goings-on inside the lower-profile teams. To that end the film-makers have created episodes about maverick Japanese driver Yuki Tsunoda, teetering on the edge of getting sacked by the Alpha Tauri squad, and a similar one about Mick (son of Michael) Schumacher trying not to get the boot from Haas, but there's a damp-squib vibe about them. There's better value from McLaren driver Lando Norris. When asked if he feels any sympathy for his sacked teammate Daniel Ricciardo, Norris just says no – "if you don't perform and get results, then that's life."
But maybe it's time for a back-to-basics approach. Ferrari and Mercedes declined to participate in the first series of Drive to Survive and the show was probably better for it, but now the big beasts have mounted a counter-attack and are hogging the limelight. It's made it all too lumberingly corporate, an impression highlighted by the way the inaugural Miami Grand Prix is bigged up with loads of noise and razzmatazz, as if Netflix are doing a big PR job for their home US market. Big mistake.