Stewart, Sky Documentaries review - touching and insightful portrait of Scottish race ace |

reviews, news & interviews
Stewart, Sky Documentaries review - touching and insightful portrait of Scottish race ace
Stewart, Sky Documentaries review - touching and insightful portrait of Scottish race ace
Fascinating documentary explores the triumphs and tragedies of motor racing
The great survivor – Jackie Stewart with wife Helen
"Stupid, dumb and thick" was how Jackie Stewart felt he was characterised at school in Dunbartonshire, and it wasn't until he was 43 that he was diagnosed as being severely dyslexic. By that time he'd won the Formula One World Championship three times, become a popular sports commentator for ABC television and thrown himself into the role of globe-trotting ambassador for the Ford Motor Company.
The scion of a family garage business, he'd also become one of the world's wealthiest sportsmen. But, as he confesses in this fascinating documentary, he'd spent much of his life terrified that the press would discover that he was illiterate. "I knew I was not as clever as people thought I was," he muses.
Stewart credits his nightmarish schooldays with giving him the determination to get out and make himself a success, and he's one of motorsport's great survivors – today, at 83, he's the oldest living Formula 1 winner, still turning up at the races in his trademark tartan cap. Writer and director Patrick Mark has evoked the glamour, drama and tragedy of the sport, tinting in some historical perspective with glimpses of the Beatles and Elizabeth Taylor and anti-Vietnam war protests in Grosvenor Square. Stewart is a touching and insightful portrait of its protagonist, and also a wonderful depiction of motor racing's glory days of the 1960s and '70s.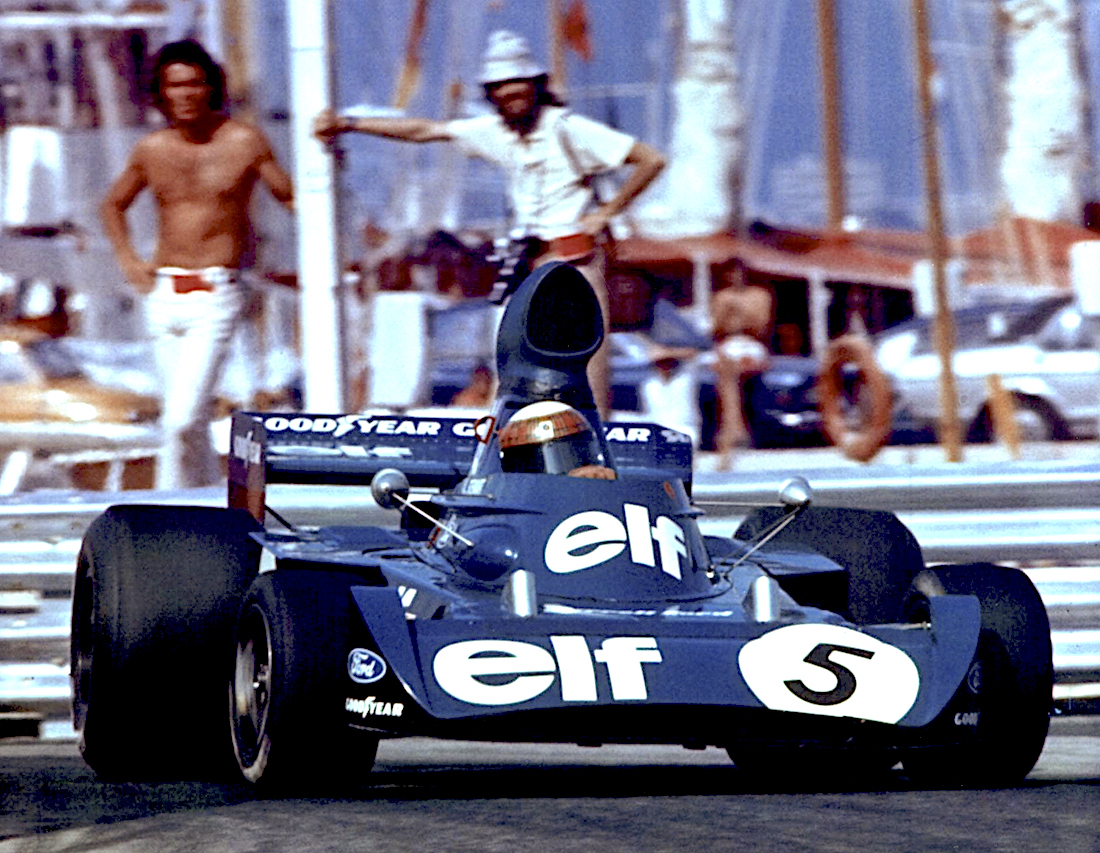 Much credit must go to Richard Wiseman, the brilliant archive-detective whose gift for unearthing hitherto unknown footage from racing history has souped up Ferrari: Race to Immortality and Netflix's Drive to Survive among other projects. Here, he's been instrumental in stitching together a panorama of the cars, drivers, personalities and race meetings of Stewart's heyday which is so vivid it's almost like an out-of-body experience.
There's footage of every major event or significant personality, with sumptuous scenes from Silverstone, Zandvoort, the Nürburgring and the ever-exotic Monte Carlo. Some of the latter is from Roman Polanski's film Weekend of a Champion, which covered Stewart's progress at the 1971 Monaco race (he won). The likes of Graham Hill, Bruce McLaren, Emerson Fittipaldi and Denny Hulme crowd into the frame. Ken Tyrrell, boss of the team with which Stewart won all his championships, looms large, as does the mercurial and rogueish Colin Chapman, mastermind of the Lotus team.
A brilliantly innovative designer, Chapman was also notorious for building cars which sacrificed safety for speed. Jim Clark died in one of them, as did Stewart's close friend Jochen Rindt, who became F1's only posthumous champion after being killed in practice at Monza. Footage of the gaunt face of Rindt's widow Nina at his funeral is one of the film's many haunting images, and the idyllic private life of Stewart and his family on the shores of Lake Geneva (the Rindts were near neighbours) stands in stark counterpoint to the horrific litany of dead drivers.
"It's not easy for a racing driver's wife," remarks Stewart's wife Helen (who seems inseparable from Jackie unless he's in a racing car), while her husband comments that "it's a storybook life, it's not a life that will last forever." They tell the story of how their son Paul came home one day and asked, "When's daddy going to die?" (pictured above, the Stewarts go racing).
Stewart was a campaigner for greater safety, for which – bizarre as it seems now – he copped flak from the likes of motorsport journalist Denis Jenkinson and Stirling Moss. "The real flavour comes out with the danger," Moss opines here, likening it to adding salt to one's food. But when Stewart's gifted teammate and close friend, the unfeasibly glamorous François Cevert, perished hideously in a practice session at Watkins Glen, it was a fatality too far. It would have been Stewart's 100th and last Grand Prix, but he walked away and the team didn't participate.
Stewart is a feast for motorsport fans, but its emotional depth and human insights ought to resonate with a much broader audience.
Stewart is available on Sky Documentaries and NOW