The South Bank Show: Joyce DiDonato, Sky Arts |

reviews, news & interviews
The South Bank Show: Joyce DiDonato, Sky Arts
The South Bank Show: Joyce DiDonato, Sky Arts
Not in Kansas any more – the mezzo who conquered the world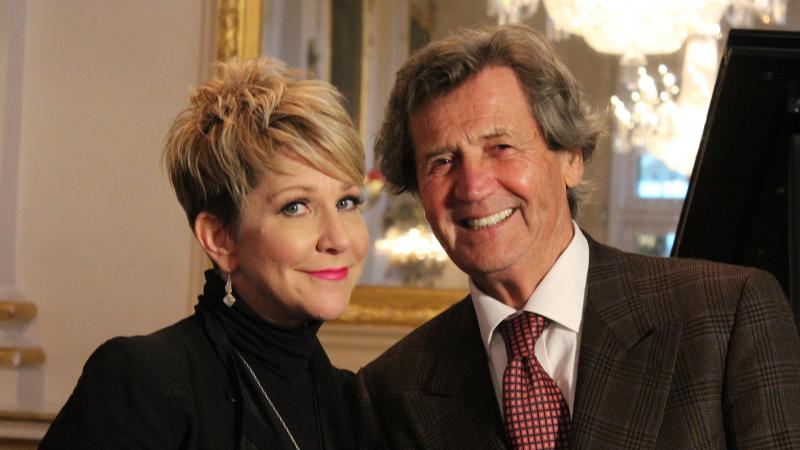 Lord Bragg meets the queen of bel canto
Take Rossini, Bellini and Donizetti, and add Handel and Mozart and the Frenchman Massenet, and you have the composers whose operas the Kansas-born mezzo-soprano Joyce DiDonato has made her own. She's one of the few who has become a classic opera diva while remaining true to her roots (she was born in Prairie Village, Kansas, and one of her all-time favourite songs is "Over the Rainbow": remember Dorothy was a Kansas girl too.)
Melvyn Bragg's empathetic interview, conducted in the Crush Bar of the Royal Opera House, was a real treat. Question and answer was interspersed with clips of performances and rehearsals, from the Dallas and Houston Operas to the Met, San Francisco and the Verbier Festival, ending with fireworks engulfing the Eiffel Tower on Bastille Day 2015,when DiDonato sang to a worldwide audience of 20 million.
She is passionate about being a mezzo-soprano and singing the bel canto repertoire. She demonstrated how a mezzo has do all the things a soprano does but more; it is more earthy, metaphorically grounded, and mezzos don't have to live up high all the time. It is a voice suited to the androgynous roles so beloved of opera with girls playing boys, who are sometimes still girls. Did you think Grayson Perry invented cross-dressing?
Some early photographs show DiDonato as a plump adolescent, far from the glamorous figure of today: she was the comic character rather than the romantic lead in high school musicals. But a film programme about another mezzo, Cecilia Bartoli – that in a flash of recognition Bragg delightedly recognised as one of his – changed her life. She was fired by the possibilities of opera, and inspired by Bartoli's evident joy and enthusiasm.
When she joined the Houston Opera Studio, they reported that she did not have much talent. A great teacher, Stephen Smith, told her brutally that she was operating on youth and muscle strength and would have nothing left after five years. Under his guidance, she completely relearned the way she used her breath, but left after three years without an agent. Then in 1998, after she appeared in a European opera festival, a London-based agent took a punt. DiDonato was sent out to audition in 13 European cities over 16 days, garnering 12 rejections, but in Paris – the 13th – the Paris Opera offered her Rosina in a new production of The Barber of Seville. And as she told Bragg, lighting up with her huge smile, she nailed it.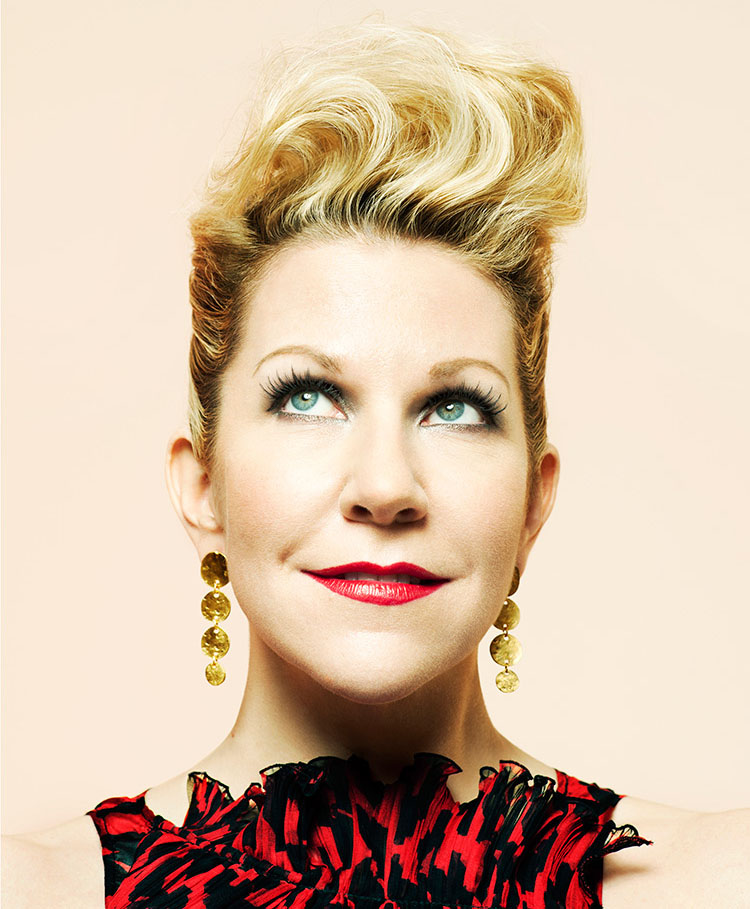 She has since reached out, particularly in recital, to Berlioz and Richard Strauss. She vocalises every day and there is meticulous preparation, but she was eloquent on the combination of turning on what she called the cold tap – impeccable technique, arduous preparation – and the hot, getting to the heart of the character. Her courage and determination are legendary, though we were not reminded of the amazing incident when she broke her leg when performing as Rosina at Covent Garden in 2009, yet carried on through the run (Glenn Close, are you listening?). The voice is at the service of the character and the drama, and she described how she shook with cold, indicating the shakiness of old age, as Maria Stuarda in Donizetti's opera just before the Queen's execution: and then we saw her doing it in a clip from the Met's production.
What we did not sense was anything about where and how she lives, or how such a career with its relentless worldwide schedule is managed. There was no clue about what may lie beyond her relationship to her own music-making and the music world. Perhaps it's part of DiDonato's gift to eschew any revelation beyond her intelligent and passionate commitment to her art.