Our Zoo, BBC One |

reviews, news & interviews
Our Zoo, BBC One
Our Zoo, BBC One
Drama about the founding of Chester Zoo should be wilder
Thursday, 04 September 2014
Lee Ingleby, Liz White and Bactrian camel: Our Zoo
Well, it's one way to cure shellshock. The centenary of World War One has produced quite a bombardment of dramas, none quite as curious as Our Zoo. The war is long since over in this new BBC One confection, and men have either come back from the trenches or not. Some have returned but without the full complement of limbs or, in the case of shopkeeper George Mottershead, marbles.
You know he's not quite the full shilling when he takes his daughter to the circus but has to run as soon as cowboys firing popguns. They didn't go in for the talking cure in those days, not in the tight-lipped north, so George's wife and parents are simply waiting with varying degrees of patience for him to pull himself together. But he seems to be losing it yet further by taking pity on hapless animals. First he brings home a monkey and a parrot, abandoned in the customs at Liverpool docks, then a camel from the circus. By the end of the first hour he has taken out a bank loan and bought a run-down country estate with a view to opening his own open-air zoo.
Pitched as an idea for an entirely fictional drama it would have quickly fetched up on the slush pile. Actually Our Zoo is based extremely loosely on the real story of the founding of Chester Zoo. We needn't concern ourselves too much with the discrepancies. This being BBC One, a nuanced story has had inconvenient wrinkles ironed out, to be replaced with more fetching ones of its own – a stroppy teenage daughter (Amelia Clarkson), a ne'er-do-well brother-in-law (Ralf Little) and an enigmatic vicar (Stephen Campbell Moore) who is clearly Up To No Good.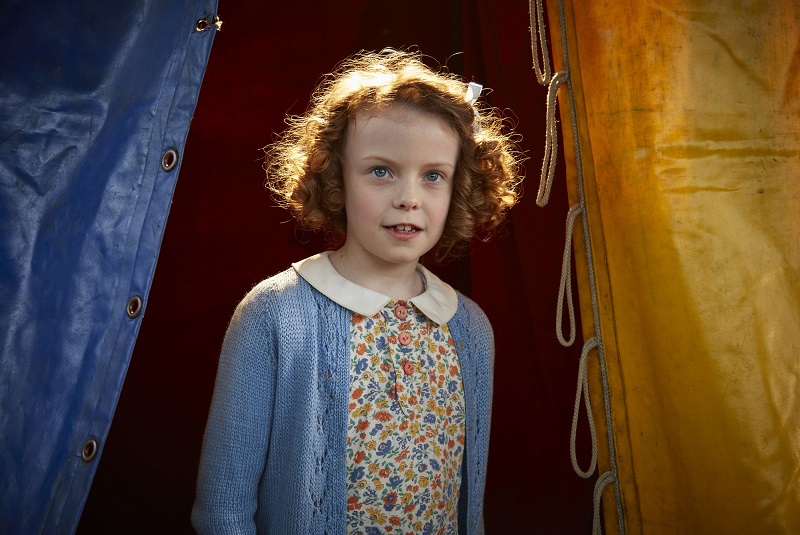 The cast feels as if it has been assembled from a poll of the nation's top 10 of favourite BBC actors. Aside from Little, in the lead there's likeable Lee Ingleby from Inspector George Gently, Anne Reid from Last Tango in Halifax plays his termagant mother and cuddly Peter Wight from The Paradise is his big soft old dad. In fact the most watchable turn is from the young Honor Kneafsey (pictured) as George's corkscrew-curled daughter June, who narrates the story. And a special shout-out for a lively Colombian squirrel monkey and a lofty Bactrian camel.
If you like Gerald Durrell you'll like this. It's an odd gig for Matt Charman, making his TV drama debut after a decade's productivity in theatre riffing all over the shop on things like global warming, African politics, Garry Kasparov and the King James Bible. Bookended by the diary entries of a child, Our Zoo feels far too politely eccentric for a post-watershed slot. You'll get more emotional conflict deciding which Opal Fruit's your fave flavour. It could have gone on after Songs of Praise if it weren't for that dastardly padre.