Murder: The Third Voice, BBC Two |

reviews, news & interviews
Murder: The Third Voice, BBC Two
Murder: The Third Voice, BBC Two
Return of Robert Jones's experimental straight-to-camera crime drama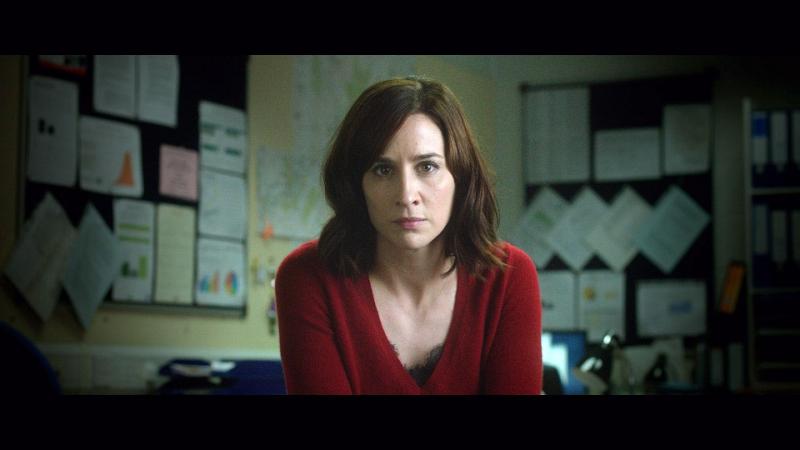 Morven Christie: 'Murder' most austere
Three and a half years ago the writer Robert Jones and producer Kath Mattock came at the crime genre from an unusual angle. Instead of having characters in a murder case talk to one another, they all addressed the camera directly, each offering their own apparently unmediated viewpoint. The title took its cue from the direct style: Murder. Murder: Joint Enterprise won a Bafta.
It has taken a while, but the single experimental film has given birth to a short series of three new cases.
The first, The Third Voice, is set in small-town Scotland. Two brothers-in-law go fishing, but only one of them returns. The other is retrieved from the river with a fatal stab wound in his chest. Various interested parties – relatives, suspects, witnesses, law enforcers and advocates – impart their version of events as if the viewer is, if not quite the one asking the questions, then in the jury of public opinion.
Morven Christie plays Corrine Evans, a police detective who attempts to piece together the information into a credible case for prosecution. Peter McDonald (pictured below) is the surviving angler Leo Durridge, Shauna Macdonald his wife Katrina. It emerges that they have a motive for murder: the dead man Rafe Carey, a father of five, was looking after their only child when she died suddenly of meningitis while they were on holiday. But the footprint of a drifter is found at the scene of the crime, and it seems he may have been implicated.
Jones and Mattock, in dogged pursuit of the legal and psychological authenticity so often missing from crime drama, sat for hours, days and weeks through real criminal court proceedings. So the plot has the messy flavour of the real thing, underpinned by the absence of filmic flourishes. Characters talk over images of CCTV footage and photographs of evidence. Somewhere inside the script's tricksy quilt is a powerful story of grief and divided loyalty.
It has to be said that there is an awful lot of morale-sapping talk. "They love to talk, the middle classes," explains Christie's copper. "That's their experience of life, persuasion, nuance, finesse." Where regular drama knows the value of silence, there's as much yakking in Murder as in one of Alan Bennett's Talking Heads, only without the leavening reward of pathos or jokes. Jones foreswears such frippery as character development and narrative arcs, and drama's basic coin of human interaction. The result feels a little too rigorously austere; however ingenious, there is the slight aura of being hectored by a plate-spinner. The ambitious format might work better over a shorter distance, but the vulgar tension of conventional drama isn't quite there.