Lord Lucan: My Husband, The Truth review - the coldest case of all |

reviews, news & interviews
Lord Lucan: My Husband, The Truth review - the coldest case of all
Lord Lucan: My Husband, The Truth review - the coldest case of all
Extraordinary ITV interview with the missing earl's widow
Lady Lucan: 'To marry a peer of the realm was a coup on your part'
Four years ago the BBC dramatised the story of the Lucans. Rory Kinnear donned the forthright moustache and Catherine McCormack played his spouse Veronica as a brittle victim of mental cruelty. The script speculated about the murder of the nanny Sandra Rivett using all the known sources. A year later Laura Thompson's book A Different Class of Murder was published and last year the vanished earl's death certificate was issued. That might have been thought to be that.
But since 1974 Lucan's widow – whose official name is Veronica, Dowager Countess of Lucan - stayed mainly silent. In this interview for
ITV
she gave her side of a story with what felt like total recall. If it weren't the wrong adjective in the circumstances, you'd want to call it riveting.
The portrait that emerged in Michael Waldman's documentary was of a pair of emotionally repressed snobs thrown together in a petridish, causing a calamitous chemical reaction. As a suitor the young Lucan made all the right moves and overcame the fears of those around his future wife - that he had socialist parents, was a professional gambler and "said to be queer." The third of these slurs she was able to discount when he first drove her home and "carried me into the bedroom. Full stop."
If Lady Lucan closed the bedroom door, she opened it again much later to remember the fearful canings her husband would administer to thrash her depression out of her. "Afterwards he would look regretfully at the damage he had caused." Then he'd mount her. A shrink would have something to say about these proclivities. On holidays with his cine-camera he recorded plentiful footage of female posteriors in bikinis and had one image of his wife's not in a bikini. Lady Lucan approved as she inspected the ghostly image of her naked young flesh.
What an appalling marriage it was. The wedding was "sparsely attended on both sides", she recalled, for the simple reason that "neither of us was very popular". This isn't difficult to believe. For a wedding present Lucan's chum John Aspinall contemptuously gave the groom £200 to gamble in his club, correctly calculating that he'd get it all back with interest. With friends like that, who needs enemies? Lucan's weakness, stupidity and pathetic need to live showily beyond his means is a matter of public record. His wife seems to have been brought up with similarly crippling assumptions about class and status. "To marry a peer of the realm was a coup on your part," she clarified, and at the age of 26 she'd almost missed the boat. "You married me when you were old and grateful," said Lucan callously. Then came the fraught business of providing him with an heir. "If you don't have a son your reputation is in tatters," she explained like a panicking spouse of Henry VIII, fearful of the execution block.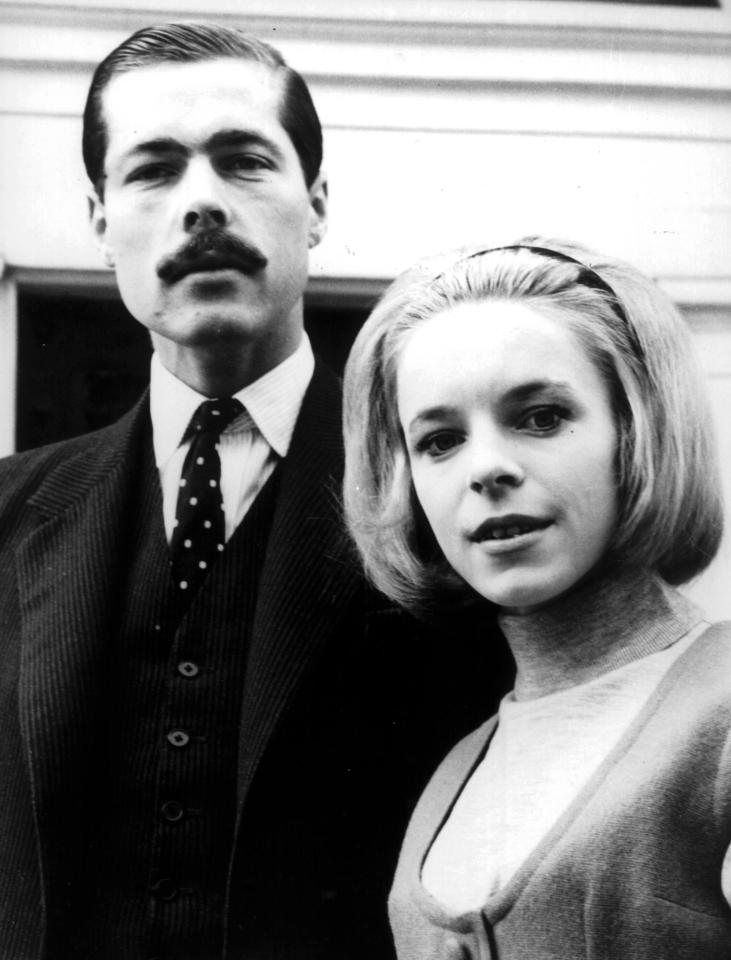 When the three children came she mostly lay in bed and ignored them. "I could have been better," she conceded. Nanny would take them to the seaside while the Lucans swanned off to Monte Carlo to play backgammon. Wasn't that a bit cold? wondered Waldman. She briefly pondered the question. "All my relationships are cold," she replied. Coldly.
Such a woman being proposed to by a handsome spendthrift peer was an appalling stroke of ill luck for both of them. They lived in silence. Lucan didn't believe in talkative marriages. "You were both on your own in a strange sort of way," she said. "He was on his own and I was on my own." Even in a gondola.
In due course came the grim details of Lucan's attempt to have her sectioned, to gain custody of the children, then the murder itself. His wife recalled her encounter with him on the stairs after he'd killed the nanny in the basement kitchen in forensic detail: the blows to the head, the gloved fingers rammed down her throat, her shrewd pretence at collusion as she attempted to save her own skin. "With your antagonist you will try and play on his psychology. I was concentrating with all my might on how to survive the situation."
Survive she somehow has, but at a terrible cost. Now 79, for 35 years she has had no contact with her children. As if trapped into a time warp, she lives in a mews house around the corner from the old Lucan family home in Belgravia. How she missed out on bringing up a family remains a mystery to her, she said, that seems to gnaw far more than the wider mystery of her husband's fate. (She briskly suggested he opted for death by ship's propeller. "I mean, quite brave.") Why she chose to speak now is also a mystery. Having no doubt often been told in childhood that big girls don't cry, she didn't break once. There was a brief gulp as she recalled laying a hand on the murder weapon wrapped in a bandage. Her lack of self-pity is at least admirable, though perhaps it is only a manifestation of detachment as a self-defence.
This was quite a coup for Waldman, who made his name 20 years ago with The House, the fly-on-the-wall series about the Royal Opera House in crisis, and is the most recent director of a feature-length documentary about the Queen. With more time, and perhaps a subject better adapted to self-analysis, there might have been deeper insights into mental health and spousal abuse. The interview was embellished with Lucan's home video footage on which posterity has conferred a ghoulish tint. The dramatic reconstructions felt unnecessary. The camera could and should have stayed on Veronica Lucan's face, scoping it for chronic pain and profound depression. The only regret she would admit to was the death of Sandra Rivett. Murder was the greater crime, but one thing is clearer than ever: on that all too indelible night in 1974, Lord Lucan comprehensively destroyed his wife's life too.
Lucan's wife seems to have been brought up with the same crippling assumptions about class and status
rating
Explore topics
Share this article