Homeland, Series 6, Channel 4 |

reviews, news & interviews
Homeland, Series 6, Channel 4
Homeland, Series 6, Channel 4
Carrie Mathison has a new job and the USA has a new President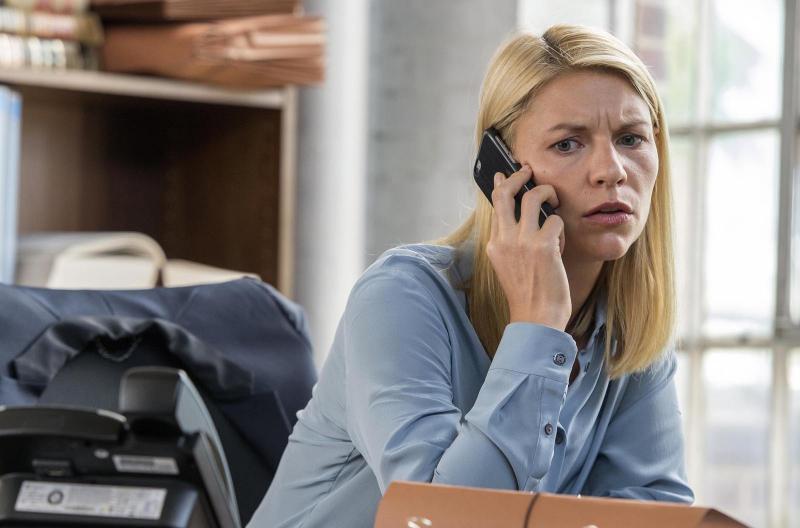 Back in the USA: Claire Danes as Carrie Mathison
The big surprise of this new-season opener of Homeland was that black ops specialist Peter Quinn (Rupert Friend) didn't die at the end of series 5 after all, despite the fact that we last saw him apparently moribund in his hospital bed, having penned a poignant adieu to sometime paramour Carrie Mathison. But, after surviving a hefty dose of sarin gas, he isn't the man she used to know.
The action has moved from last season's Berlin to New York, where Carrie (Claire Danes) is working at a Brooklyn-based foundation which provides assistance for Muslims, such as those who may find themselves targeted by law enforcement agencies. Their number now includes Sekou (J Mallory McCree, pictured below), who has piqued the interest of the FBI by videoing sites of Islamic terror outrages in New York and putting them on his website, where he also endorses assorted jihadists. Is he just an angry young man, or an angry young man with murderous intent?
Overshadowing the action is the imminent inauguration of the new US President, Elizabeth Keane (Elizabeth Marvel). Other than being from New York, she has little in common with America's real new President (she isn't bright orange or addicted to abusive tweeting), but she's giving the military and security people sleepless nights with her seeming eagerness to dial down the War on Terror, de-militarise the CIA and pull American troops out of the Middle East. The sinister Dar Adal (F Murray Abraham) is particularly uneasy, and has been secretly tipping the wink to his contacts in Israeli intelligence.
The first instalment of a new series never offers much concrete evidence of where we're going be at the end of episode 12 – the writers themselves probably don't know yet – but I doubt you'd lose your deposit by betting on the continuing development of the Carrie-Quinn theme. Quinn, having survived at least three near-death experiences in series 5, is currently a dismal shadow of the decisive, nerveless agent he used to be.
Undergoing rehab in a veterans' hospital (for some reason having refused Carrie's offer of private treatment), Quinn is disorientated, confused, suffering from violent mood swings and walking with a limp. When one of the hospital orderlies arranged for him to have a day out with a couple of low-rent prostitutes, he was beaten and robbed. Carrie's now letting him live in her downstairs apartment (below, Robert Knepper as General McClendon with Saul Berenson and Dar Adal).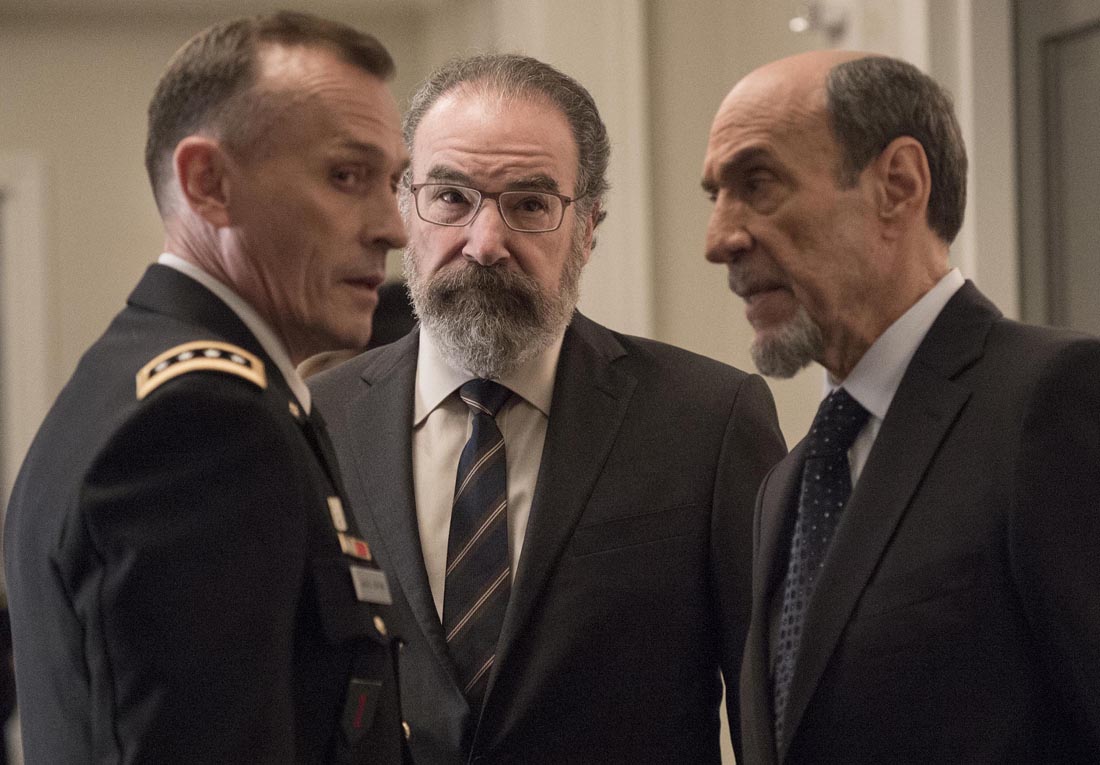 It's difficult to see how he can recover his former lethal skills (though of course anything might happen in the twinkling of an edit), and there's a sense that Homeland is shifting away from a reliance on bombings and assassinations to a more considered treatment of character and motivation. The subtle, ambivalent relationship between Adal and Saul Berenson (Mandy Patinkin) continues to tug to and fro as they weigh up the big questions of making security and secrecy compatible with democratic oversight (it probably wouldn't occur to Adal to try if Saul didn't keep prodding him). Carrie's conversion to the joys of motherhood to daughter Franny carries on apace, as does her apparent rejection of her shadowy past with the CIA. Trouble is, it might get a bit boring.