Home From Home, BBC One review - Johnny Vegas as everyman hero |

reviews, news & interviews
Home From Home, BBC One review - Johnny Vegas as everyman hero
Home From Home, BBC One review - Johnny Vegas as everyman hero
Gentle class-divide sitcom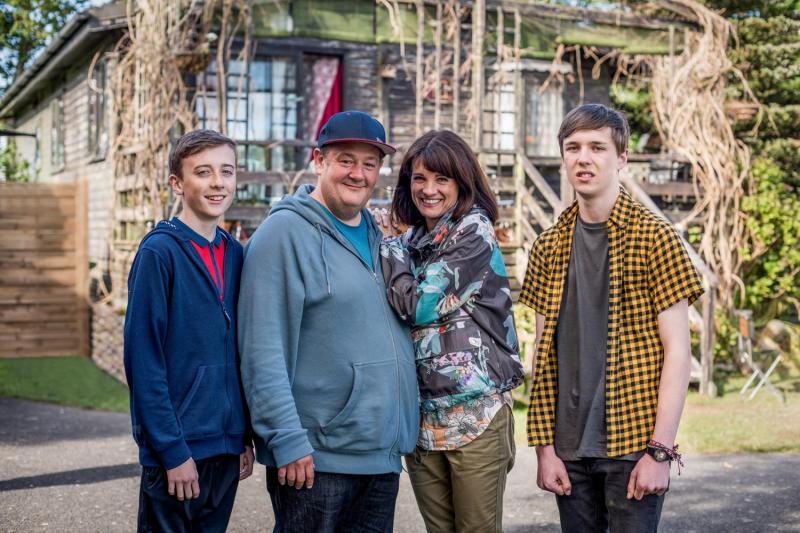 The Hacketts plan a new start when they move to a Lake District holiday park
Home From Home, written by newcomers Chris Fewtrell and Simon Crowther, first saw life as a pilot in the BBC's Landmark Sitcom Season in 2016, the channel's search for new and original content for its schedules. Well, new it may be, but original it ain't – yet don't let that put you off. It's a decent enough run-through of several sitcom tropes, with Johnny Vegas as its everyman hero.
The set-up is that underachiever but hard-working northerner Neil Hackett (Vegas), the manager of a newsagent at a motorway services ("northbound and southbound"), has scrimped and saved with wife Fiona (Niky Wardley) to buy a lodge in a holiday park in the Lake District. There's no family strife here; rather Neil, Fiona and their teenage sons Garth and Little Neil (Oscar Kennedy and Harvey Chaisty, both excellent) relentlessly take the piss out of each other.
The Hacketts' next-door neighbours in the park are Robert and Penny Dillon, sophisticated southerners whose weekend bolthole is everything the Hacketts' home isn't – sleek and boasting every mod con, including a hot tub – while theirs is a shabby wreck. And Robert (an amiable Adam James) is a successful architect, while his snobbish wife, Penny (Emilia Fox doing glacial very well) really would rather be in sunny Ibiza. (The Lake District locations are, of course, superb.)
Last night's episode was mainly about an argument over where to situate a wifi mast, and a misunderstanding between Neil and his boss. This isn't groundbreaking stuff – that a poor choice of words concerns an ambiguous text rather than a face-to-face conversation merely updates a gag rather than redefines it – and the class and gender-role clichés leave something to be desired.
Students of sitcom will by now have started ticking off a list of those that have passed before, everything from Love Thy Neighbour and Keeping Up Appearances to My Family and Two Doors Down. But there were some decent lines and physical comedy in Home From Home, and Vegas does downtrodden very well, while Susan Calman as a dotty conspiracy-theorist neighbour offers good support.
A lot of the themes of the series – the class difference, the North-South divide, oddballs living on the site, the elder Hackett lad fancying the Dillons' daughter, Petra (Olive Gray) – were telegraphed in the first episode and, who knows, the show's creators may yet come up with original takes on those.
It's unfair to judge a sitcom on its first episode, and a strong cast – including Elaine Paige later in the series – merits staying around for the second instalment.
The episode was mainly about an argument over where to situate a wifi mast
rating
Explore topics
Share this article