Her Majesty's Cavalry, ITV review - my kingdom for a horse |

reviews, news & interviews
Her Majesty's Cavalry, ITV review - my kingdom for a horse
Her Majesty's Cavalry, ITV review - my kingdom for a horse
Behind the scenes with the monarch's elite mounted troopers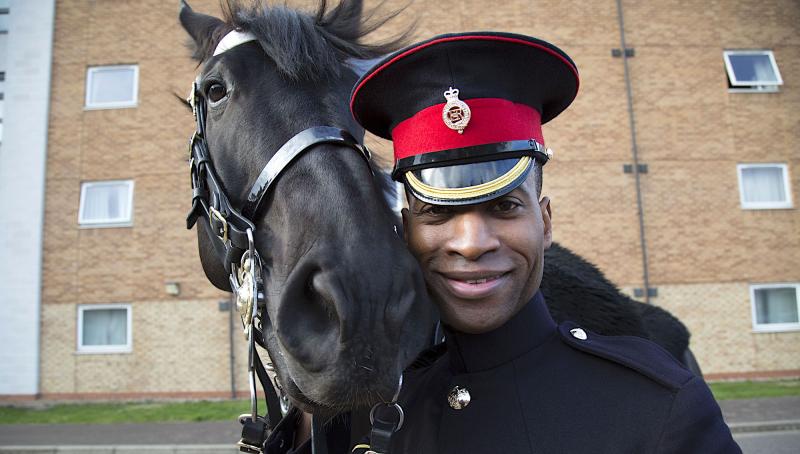 Lance Corporal of the Horse Raf Dolor with steed
If you should happen to be loitering in London's Knightsbridge at 4am, don't panic if you find yourself surrounded by the massed horsemen of the Household Cavalry. When they need to rehearse for great occasions like the Queen's birthday, they can only do it in the middle of the night when there's no traffic on the roads.
This was one of many factoids packed into this new ITV documentary series. Other gems included the news that the regiment's horses produce 6,000 tons of "royal poo" every year, which the lucky troopers have to shovel down the "dung tunnel", while the horses have their faces shaved by their riders to look their best on parade. They even have their bottoms shined with baby oil.
The recruits are inevitably a mixed bag. Some of them can barely tell a horse from a number 25 bus, while others, such as Myles Richards, have been riding horses since they could walk. About half of every new batch of recruits make it through basic training at Windsor (a basic requirement is to be able to canter without falling off). Few troopers are as dashing as Raf Dolor, a musician in the regimental band who's originally from St Lucia and adores the history and mystique of the Cavalry. He got a bit emotional about turning out for his final royal birthday parade.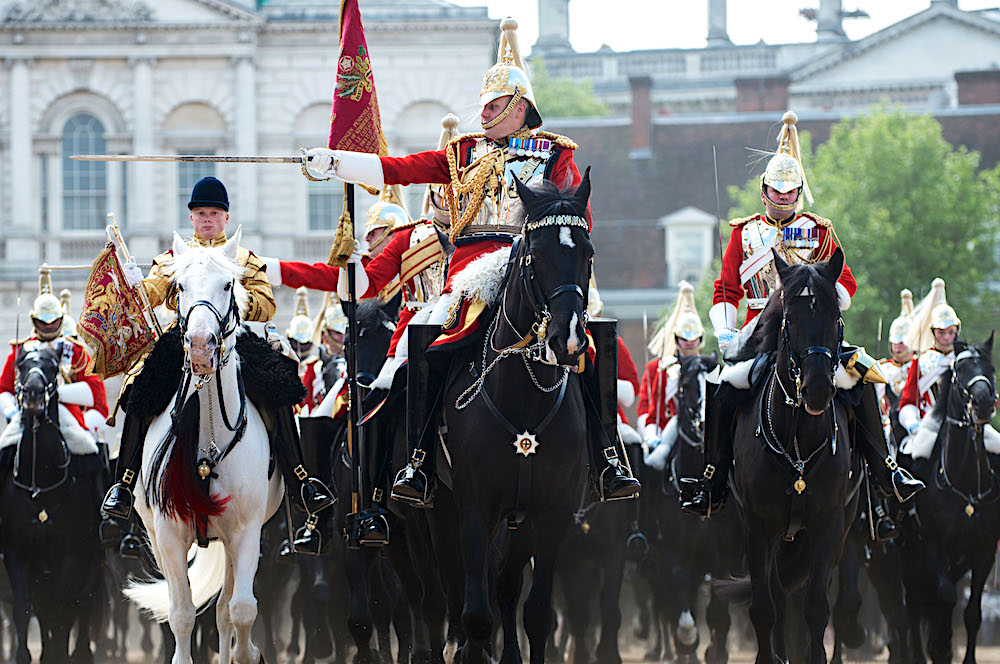 Although the Household Cavalry are also part of a fully-fledged armoured division, trained for front-line combat, equipped with sophisticated new Ajax armoured vehicles and with a regimental record stretching from Afghanistan back to Waterloo, the atmosphere in their Knightsbridge barracks seemed unusually friendly. Documentaries about the military are usually full of screaming, bullying sergeant-majors and naive young squaddies being flogged to death on cross-country hikes, but here the NCOs seemed tactful and sympathetic. Perhaps they think their recruits suffer enough by being made to leap onto huge horses without stirrups, or from the regular tumbles from the saddle which send them to the medical officer with bad backs and busted ribs.
But the strangest thing of all was that the regiment's lead trumpeter, Trooper Dan McNally, had never played any musical instrument whatsoever until six months ago. Lucky, perhaps, that the Queen has van Gogh's ear for music.