Eric, Ernie and Me, BBC Four review - he brought them sunshine |

reviews, news & interviews
Eric, Ernie and Me, BBC Four review - he brought them sunshine
Eric, Ernie and Me, BBC Four review - he brought them sunshine
The moving story of Morecambe and Wise's scriptwriter Eddie Braben, plus a gentle hour with Eric & Ernie's Home Movies
Saturday, 30 December 2017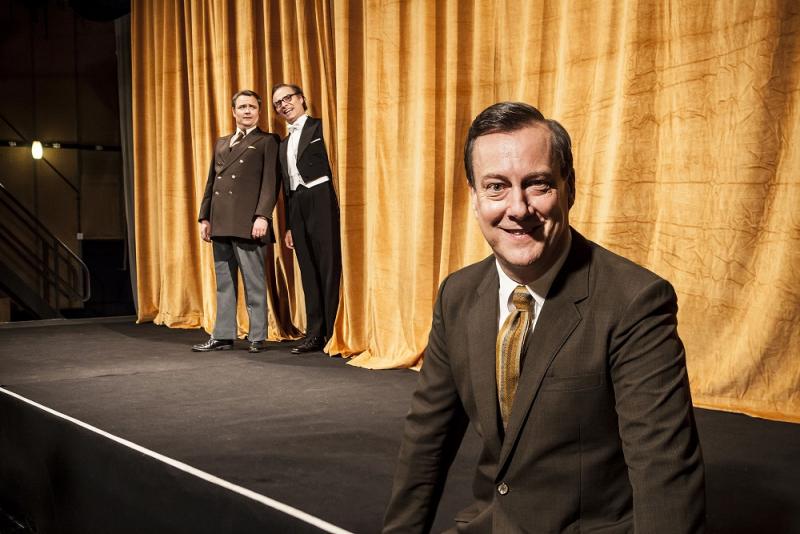 The play wot he wrote: Stephen Tompkinson as Eddie Braben with Neil Maskell and Mark Bonnar in 'Eric, Ernie and Me'
To misquote Marx (Karl, not Groucho), comedy repeats itself, the first time as farce, the second time as a tragedy. The early days of broadcasting bred comedians whose work lives on in the nation's marrow. But being Frankie Howerd or Kenneth Williams or the Steptoe actors was no laughing matter.
Long after they died, the BBC started
dramatising
the story of the stars' miserable lives in low-budget micro-sagas shot in dingy rooms.
The best of them was Eric & Ernie, written by Peter Bowker from an idea by Victoria Wood. It told the origin story of Morecambe and Wise, who were brought together by Eric's mother (Wood) and endured an arduous apprenticeship at the dawn of television. Six years on, and made by completely different people, Ernie, Eric and Me (BBC Four) made for a modest, moving bookend.
The "me" in the title was Eddie Braben, the gagsmith credited with hoiking them onto the plinth which they have occupied ever since, culminating in their Christmas show in 1977 which attracted an astonishing 28 million viewers. (Put that in your pipe and smoke it, Simon Cowell.) The set-up of the drama was that by the late 1960s they were coasting, their scriptwriters had moved on and Eric's ticker was playing up. In came Braben, a fruit and veg seller from Liverpool who had earned his spurs writing jokes for Ken Dodd.
The drama placed the two great stars in the unusual role of supplicants, even leeches, who entirely depended on an outsider for the life-giving fuel of material
It wasn't in Neil Forsyth's script but Braben first saw Morecambe and Wise as a teenager and later remarked that "they were so far down the bill I thought they were the printers". He needed persuading, and told the pair the act should riff on their relationship, and thus make Ernie Wise more than a mere straight man. "I get 10 percent of the laughs and 50 percent of the money," reasoned Ern, before his tiger wife overrode him. "Do it!" she told Braben.
The drama placed the two great stars in the unusual role of supplicants, even leeches, who entirely depended on an outsider for the life-giving fuel of material. Trouble with mental health, normally suffered by performers, was Braben's cross to bear. Eric and Ernie exerted a powerful grip. In one accelerating sequence, he entered an exhausting Groundhog Day of writing, commuting to London on the sleeper and getting his scripts back with red ink all over them. In a literally graphic illustration of the writer's search for inspiration, he drew a TV screen on the living room wall and waited for his characters to materialise inside it and start speaking their lines.
In truth, Braben's writer's block and breakdown did not look intensely serious. But Stephen Tompkinson, such a livewire all those years ago in Drop the Dead Donkey, did his best to look knackered and demoralised. His lovely performance was nicely supported by Liz White as his wife, Dee. Neil Maskell's Ernie cut a tougher figure than the one known to the public, while Mark Bonnar, whose career goes from strength to strength, went all out for pipe-chewing, glasses-wiggling accuracy. (Pictured below: still from Eric and Ernie's Home Movies, BBC/Shiver/Morecambe & Wise family/estates)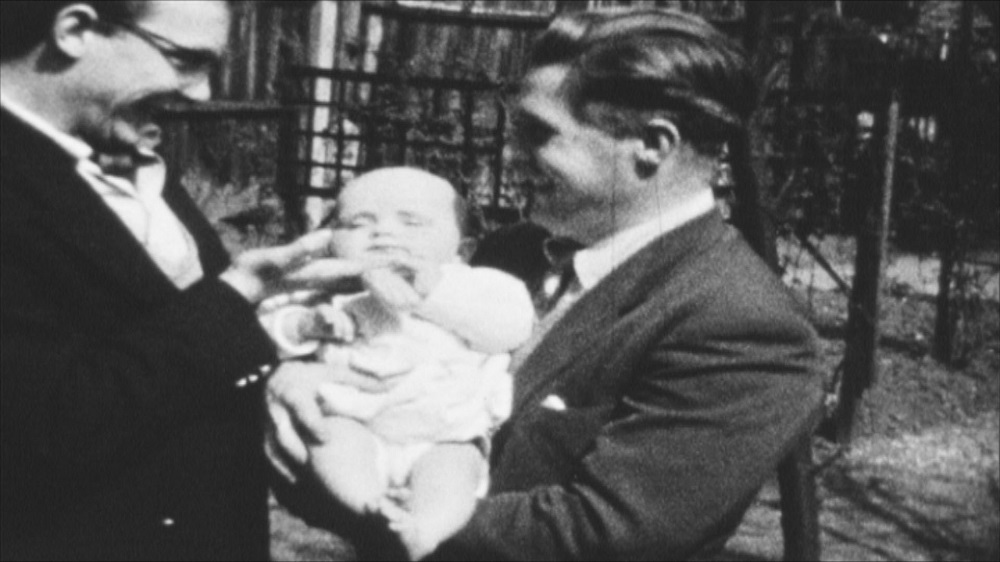 The script called for a base level of knowledge of their oeuvre. Rather than recreate them, the famous sketches were seen in rehearsal or heard over the tannoy as Braben sat in corridors listening to live recordings. Trainspotters could enjoy an unflattering cameo for Barry Cryer, dying on his arse as a warm-up man. Fun was also had twitting a glamorous Glenda Jackson, a sultry Vanessa Redgrave ("Oi, Redgrave. What kind of socialist has a chauffeur?") and, of course, Andrew Preview.
How much of this really happened and how much was creative licence is one for the sticklers. Did Eric really have intimations of mortality in 1977? Another highly dramatic omission concerns Morecambe and Wise's departure for ITV. The BBC's head of light entertainment Bill Cotton (here played by Alex Macqueen) wouldn't allow them to poach the contracted Braben, who retaliated by headbutting Cotton, who hit him back with a soda syphon. That might have ruffled the gentle elegiac tone.
The mood was cheerful for Eric & Ernie's Home Movies, a companion programme which rifled through all the cinefilm both stars accumulated. Morecambe's children and widow, and various people who knew or worked with them, were vouchsafed the chance to watch material captured five or six decades before, and see their younger selves caught in a time capsule. This gentle hour made the point that not every genius is racked with melancholy.