The Cut (episode one), BBC Switch |

reviews, news & interviews
The Cut (episode one), BBC Switch
The Cut (episode one), BBC Switch
Online challenge to Hollyoaks stops and starts
Sunday, 13 September 2009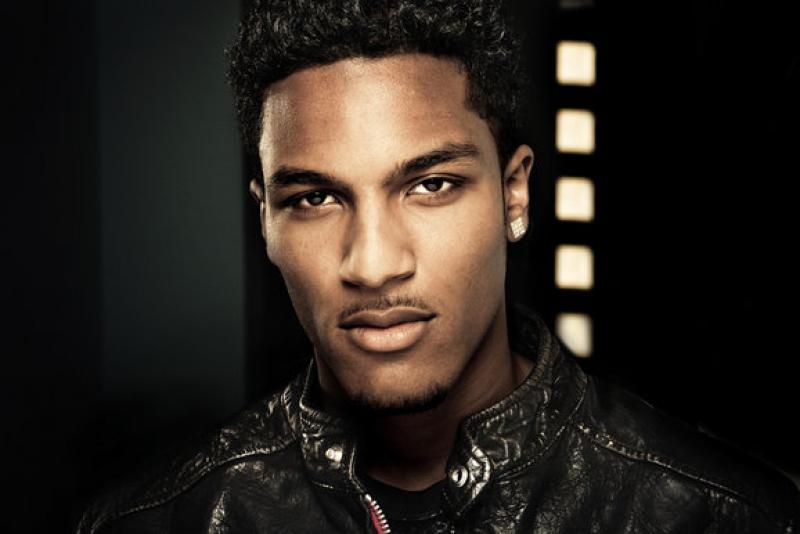 Cut him some slack: Jay from the BBC's first online soap
Appointment-to-view content. That's what they're calling it. Not drama. Not soap. Content. Which you have to make an appointment to view. Although you actually don't because it's all on the iPlayer but let's let that pass. Here I am on BBC Switch, 8.10 sharp, for the Beeb's first online daily soap, The Cut.
Well, they've got the name right. I hit the button on the dot and the music cuts in. And then cuts out again. Ignore it, I think. Minor glitch. The system will sort itself. Which it does in six seconds. Back comes the music. Cut. Didn't like the theme tune anyway. That little timer icon is the only thing moving on screen. I watch it whir. Behind it, there's a still - I think it's a still - of some kids from the epicentre, the very bull's eye, of central casting. Whir. A couple of them out for a spot of graffitiing. Stir. Whir. Blur. (Spellcheck doesn't like that double i, btw.) Some spray-canning. (Graffitiying?) "Ever wonder where..." Whir. Where what? "... it all goes?" It's been a struggle, but line one of the new drama that hopes to outdolly Hollyoaks is out there.
"This series reflects the way many young people want to consume content." So says the BBC Switch supremo whose name, I fear, has slipped between the cracks. Teenagers are of course from some horrible dystopian future but there's room for doubt that this stop-motion live action streaming thing works for even the shortest of attention spans. Useful for simultaneous BBMing, I guess. But hold on. Here, in granddad parlance, comes the Old Bill. Oh no they don't. The Panda car is freeze-framed. The graffitiists scram. (Graffiti-ists?) Until they too get paused in mid-scarper.
Fourteen minutes. I counted. And 40 seconds. But I'm getting ahead of myself. Unlike my laptop, which has now stalled inside the runaway bloke's home. Required to consume four minutes and 29 seconds of actual action. He's in bed. I wish I was. Ding dong! He's out of bed again, off down the... whir... drainpipe. Correction: halfway down. This must be some sort of radical Dadaist cut-up intervention. "We've united top British writing talent with the freshest and newest interactive ideas." Tristan Tzara is, I swear, involved.
The getaway graffitiiser is now down the nick. No, the morgue. I'm skipping ahead now. So not arrested then. The name's Jay, I can now report. Every character gets their own episode. Up next is one of the girls, no doubt. There are several to choose from, right across the spectrum of hair colours. But hold on, the corpse... whir.... is Jay! Whir. That's not right, surely. Cut. Jay looking, laak, well confyoosed. Not de only one, bro.
Out of hollyacorns do mighty Hollyoaks grow? Hm. If I'm not mishearing, which I possibly am, Jay's got some kind of new identity. To do with a berf sirtifikert? Pass. "The story is fast-paced and relevant to young audiences." Jay's got to get away, he tells his bezzie. You can see she's a propar teenager cos she's painted round her eyes wiv bitumen. Using one of these. "Runnin' away is not going to sort out anything," she tells Jay. A whole speech without interruption! The bezzie's called Fin, as in the street pronunciation of "thin", not the French for "end". Which we are nudging ever closer to, praise be. "Give her time," counsels Fin. Time? We have only four minutes and 29 seconds after school every day this week. With an omnibus on Saturday. Including this gripping opener, that's an aggregrate of 24 minutes and 25 seconds of plot development for six characters. Who are, it goes without saying, in search of better bandwidth. In online viewing terms I make that 13 hours, 59 minutes and eight seconds. I can't wait to make my appointment for episode two. Though with The Cut you kind of have to wait, the way you do when watching graffiti dry.
Explore topics
Share this article