Call The Midwife, Series Two, BBC One |

reviews, news & interviews
Call The Midwife, Series Two, BBC One
Call The Midwife, Series Two, BBC One
The midwives' return hints at surprisingly powerful feminist drama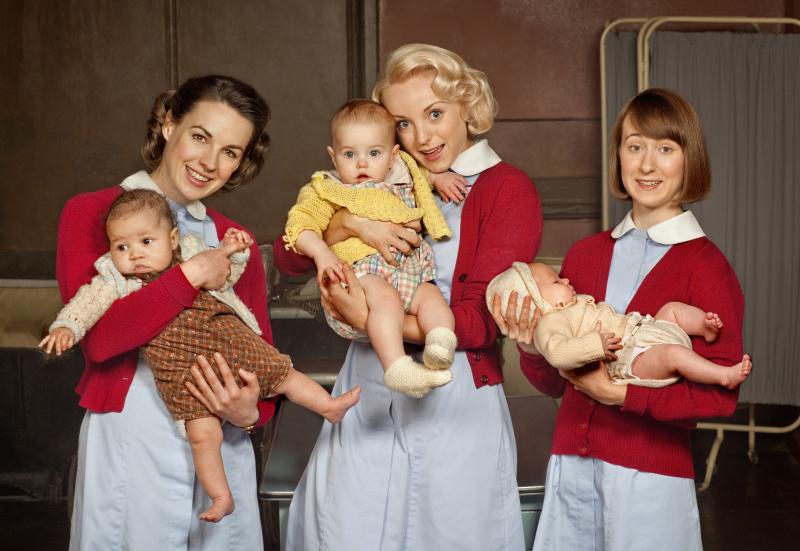 Jessica Raine's Jenny Lee (left), with the other midwives of Nonnatus House
I somehow avoided the period medical drama phenomenon that Call the Midwife became in its first series until the Christmas special. As befits the holiday season its storyline was trite, focusing on a teenage mother who miraculously managed to single-handedly give birth in a cupboard with no mess and little fuss.
Such is a woman's work: thankless, bloody and not suitable to be shown uncut while the nation's families are gathered around the television after Sunday dinner (although, if you believe the adverts from nearly every major supermarket chain over the festive period, that too is mum's responsibility). I may too have gone to Catholic school, but I at least knew there were innards to deal with in the aftermath.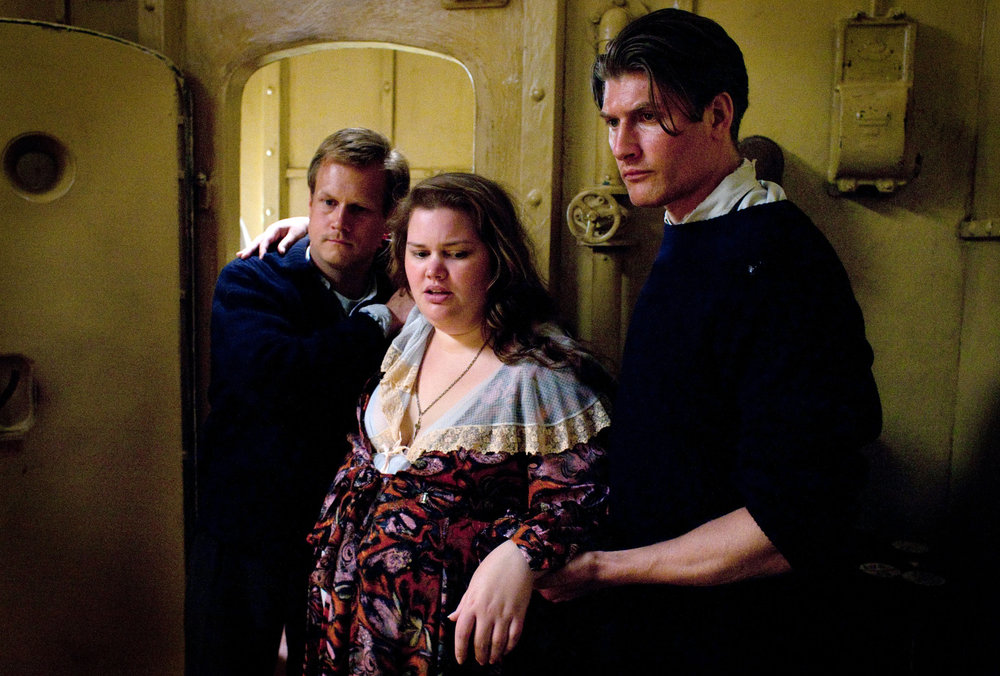 It's strange, because in its warts-and-all look at poverty and social deprivation in 1950s East London the gloss that the show applies to the physical aftereffects of childbirth is really the only one. Frankly I, and doubtless my neighbours, would appreciate it if it tried to muffle the realistic howls of women in labour a little more. But by about 10 minutes into the first episode of this deservedly longer second series, I was ready to set aside my cynicism as the nuns and young midwives of Nonnatus House geared up to tackle some weighty social issues. An early domestic violence storyline was heavy enough, but as it became apparent an emergency call to a Swedish cargo ship was going to result in Sister Evangelina (Pam Ferris) and Trixie (Helen George) seeing to a young girl who had basically been employed to service the entire crew by her father, the captain (pictured above right), I was mea culpa-ing more vociferously than the attendees at the convent's Sunday service.
For men to take a backseat in primetime television is all too rare, but given the subject matter Call the Midwife frequently - and, at least once in this episode, literally - shuts the door in their faces. Yet an early monologue by Jenny Lee (Jessica Raine), the diary-writing young midwife at the centre of the action who will grow up to have the diction and comportment of a Redgrave, suggests that the role of the less fair sex in this series may be a little wider than that of the policeman husband of Miranda Hart's jolly-hockey-sticks character, or that of Stephen McGann's Dr Turner. "Men were creatures that you married," Vanessa Redgrave narrates in her role as the older Jenny, "and mainly they made work for us."
The story of Molly Brignall (Scarlett Archer), the young mother in an abusive marriage whose case is at the centre of Jenny's workload throughout this episode, is tragic and thought-provoking, and handled with no little sensitivity by writer Heidi Thomas. Hers is the sort of relationship that would be hard enough to break free from at a time where more women were able to support themselves, never mind in 1958. It is to the show's credit that the story concludes with realism, rather than a trite happy ending. Some light relief comes by way of advances in medical technology, as the new mothers of East London wear Dr Turner down with their demands for gas and air. Hart's better-known comedy persona provides one of the show's funniest moments as she demonstrates the apparatus to a horde of expectant mums.