Birdsong Arrives on BBC One |

reviews, news & interviews
Birdsong Arrives on BBC One
Birdsong Arrives on BBC One
Sebastian Faulks's bestselling novel of World War One finally reaches the screen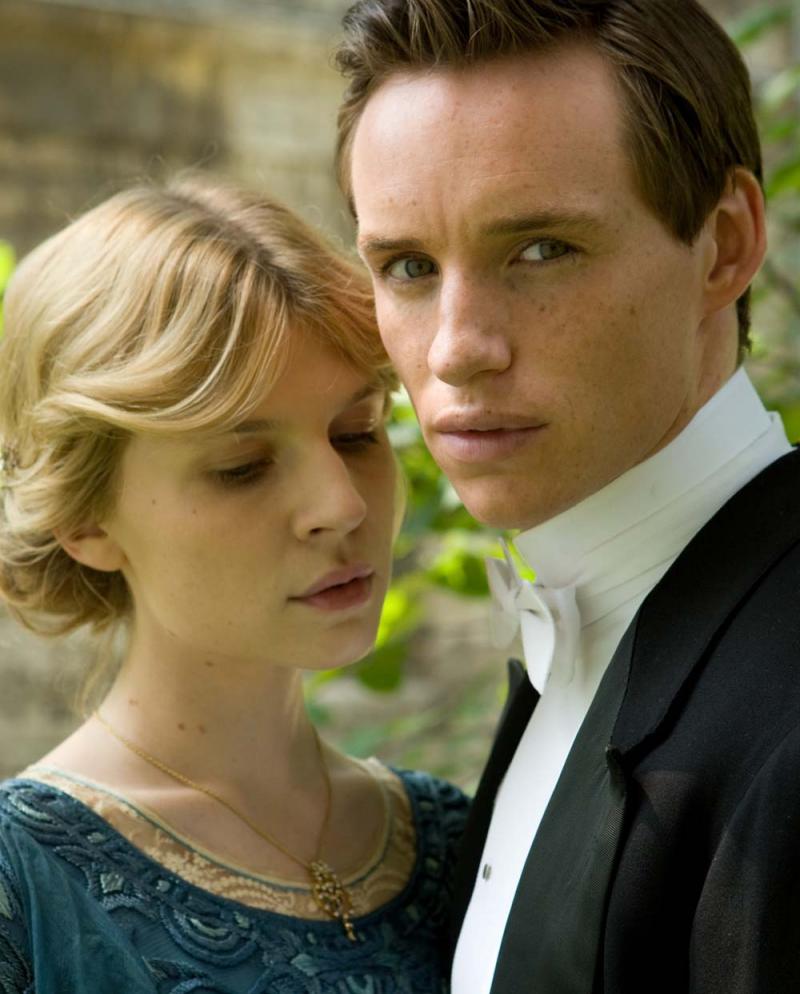 Clémence Poésy and Eddie Redmayne star in two-part adaptation of Sebastian Faulks's novel
Since the publication of Sebastian Faulks's World War One-era bestseller Birdsong in 1993, actors and film-makers have been falling over each other to bring a version to the screen. Such names as Joe Wright, Sam Mendes, Ralph Fiennes, Andrew Davies, Eva Green, Rupert Wyatt and Damian Lewis have been connected with a string of abortive efforts, but up to now a short-lived stage version directed by Trevor Nunn has been the only dramatisation to have seen the light of day.
All that changes when BBC One's new television adaptation, produced by Working Title Television, hits the small screen on Sunday 22 January. Scripted by Abi Morgan, the screenwriter du jour currently basking in accolades for The Iron Lady and Shame (and for Lovesong in the theatre), and directed by Philip Martin, the BBC Birdsong is in two 90-minute parts, filling the coveted Sunday night slot now vacated by Sherlock. It stars Eddie Redmayne as Stephen Wraysford, the young Englishman who embarks on a scandalous love affair with married Frenchwoman Isabelle Azaire (Clémence Poésy, of Harry Potter and In Bruges fame). The couple's intense relationship in dreamy pre-war Amiens is contrasted with the crushing horrors of trench warfare on the Somme, where Wraysford serves as an infantry officer in the British Army (pictured below). In fact the piece was shot in Hungary, which was apparently cheaper and easier than making it in France.
The novel's episodic, time-shifting structure may have been the stumbling block in previous attempts to film it. Abi Morgan decided to simplify her task by omitting Faulks's scenes set in the late 1970s, in which Wraysford's granddaughter researched his Great War experiences. "We decided that for the economy of a TV script, and because we were working within two 90-minute episodes, we wanted to focus on the intensity of before and after the love affair between Stephen and Isabelle," Morgan explained.
The death of Harry Patch, the last surviving veteran of the Western Front fighting, gave her further impetus. "I felt very strongly that they are a generation that are no longer around to tell that story. Sebastian Faulks had done it so brilliantly and it was just a wonderful opportunity to ensure that that appalling war and the nature of the conditions they fought in was documented."
Director Martin added that he considers Birdsong to be part of a wider reassessment of the Great War, "not seeing it in terms of the traditional Oh What A Lovely War-type class struggle, but just to see it as a group of men, a group of soldiers trying to make sense of the situation and trying to make sense of their lives."
It was a wonderful opportunity to ensure that that appalling war and the nature of the conditions they fought in was documented
Explore topics
Share this article