Arena: The 50 Year Argument, BBC Four |

reviews, news & interviews
Arena: The 50 Year Argument, BBC Four
Arena: The 50 Year Argument, BBC Four
A warmly engaging film about the 'New York Review of Books' might have been more than a birthday love-in
Martin Scorsese with Joan Didion during filming
Well, I'll be damned if subscriptions don't shoot up this summer. This lovingly made paean to the New York Review of Books, directed by Martin Scorsese and his long-time documentary collaborator David Tedeschi, was better than any advert, though I'd hesitate – but only briefly – to say that it was one long advert.
95 minutes probably makes it an advertorial feature, like those misleading pages you see in magazines and increasingly newspapers. Still, that doesn't mean I didn't enjoy it.
One's attention was drawn early on to that famous masthead: the word "Books", it was pointed out, is smaller than the rest of the title, and not just as a design feature. The NYRB isn't just a magazine that reviews books but is "more of a movement", at least according to one high-profile contributor. Another added that it fights injustice "not just in a very local way, but globally". I don't want to pooh-pooh any of this, not completely, since there's power in words – an accumulative, indirect, slow-burning, sometimes misfiring kind of power, but power nonetheless – and the power the NYRB was given to promote was not in any robust editorial line that sets it out as a campaigning publication (which would surely make it a duller, more limiting read) but in its conferring of freedom.
Anecdotes were plentiful and engaging, but not especially provocative or illuminating
The NYRB makes a point of giving writers the freedom not to take an editorial line. And this is all to the good – even when contributors appear to be specifically hand-picked to cover issues of which they willingly profess themselves entirely ignorant. Indeed, the line appears to be to treat a lack of knowledge, even lack of interest, as an A* qualification. Hence the English historian's amusement at being given a book on homosexuality in the Middle Ages, and also the suggestion given to Joan Didion that she cover some "domestic politics", which she confesses always bores her (as we see, one of the issues she elected to write about was the "Central Park jogger rape" of 1989, producing an incisive exploration of white fear in the face of a perceived black threat after five young black defendants were accused, and eventually convicted – wrongly, as it turned out years later – of the rape of a white woman).
The film suggested that editor Robert Silvers (pictured right) seemed to have some special magic insight into what might make his contributors tick even if the writers don't know themselves. I'll allow that that was one of the film's convincing lines. But the filmmakers also went somewhat against the editor's own maxim that journalists should "examine below the surface of commonly accepted and often official statements". And Scorsese and Tedeschi never ventured off-message. There were no writers from near-namesake rival The New York Times Book Review, though here the older publication received quite a few take-downs. A piece about the insipid condition of book criticism in Harper's by Elizabeth Hardwick, in which the NYT had been attacked had, after all, been the inspiration for the founding of the magazine in 1963. That and the fortuitous newspaper strike that opened a gap that the NYRB opportunistically filled.
The film was primarily a hymn to Silvers, one of its founding editors, who's still editing the magazine from his floor-to-ceiling book-lined office, aged 84. As one would expect of a Scorsese doc, The 50 Year Argument was full of fabulous archive footage, beautifully edited, as well as quotes and readings from NYRB articles to drive points home with forceful eloquence. And it offered a parade of talking heads, from Didion (pictured above with Scorsese) to Colm Tóibín. Anecdotes were plentiful and engaging, but not especially provocative or illuminating. This was a happy birthday love-in.
Having recently seen Scorsese's brilliant Bob Dylan documentary No Direction Home, I was expecting something special here too. But that had the music – the music and the choice archive footage and the narrative frame to pin it all from. And presumably Scorsese hadn't made No Direction Home at Dylan's request – Silvers and NYRB publisher Rea S. Hederman had approached Scorsese to make the film covering its half-century anniversary year. Still, it had some music – not folk, or apostatic electric guitar, but jazz, the quintessential smooth soundtrack of the New York intellectual (Tom Wolfe had, after all, called the magazine "the chief theoretical organ of Radical Chic"). It was an obvious choice about a film which was extremely watchable but whose subject appeared, well, just that little too at ease with itself.
MORE MARTIN SCORSESE ON THEARTSDESK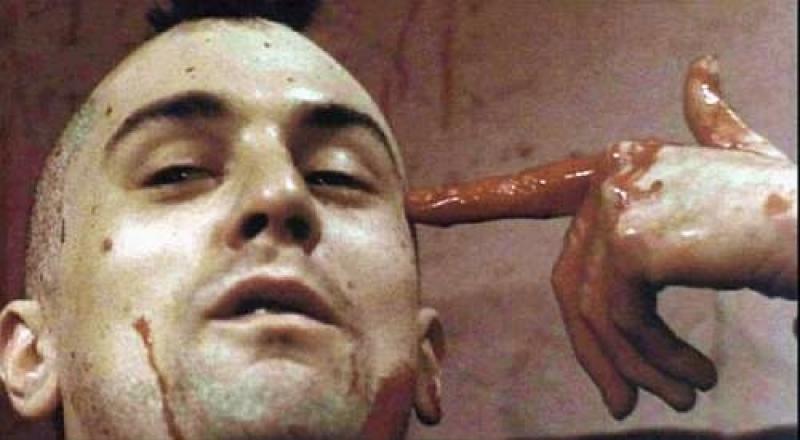 Taxi Driver (1976). Talking to me? Scorsese's classic starring Robert De Niro (pictured) is restored and re-released on its 35th anniversary
Shutter Island (2010). Not a blinder: Leonardo DiCaprio in Martin Scorsese's feverish paranoid thriller
Hugo (2011). Scorsese does a Spielberg in sumptuous look at the origins of cinema
George Harrison - Living in the Material World (2011). Martin Scorsese's epic documentary of the Quiet One
The Wolf of Wall Street (2014). Con brio: Scorsese and DiCaprio tell of the rise and fall of a broker
Vinyl (2016). Scorsese and Jagger's series is prone to warping, skipping and scratches
Silence (2016). Scorsese's latest is a mammoth, more ponderous than profound
The NYRB makes a point of giving writers the freedom not to take an editorial line. And this is all to the good
rating
Explore topics
Share this article