10 Minute Tales, Sky1 |

reviews, news & interviews
10 Minute Tales, Sky1
10 Minute Tales, Sky1
Silent nights: 11 dialogue-free short films with a Christmas flavour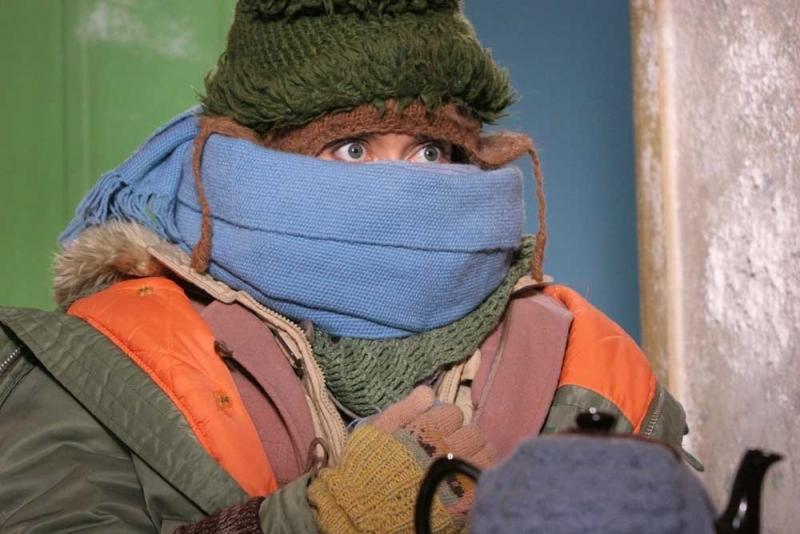 Natasha McElhone in Deep & Crisp & Even, which begins the nightly series of 10 Minute Shorts on Sky this evening at 10pm
At last something good on the telly at Christmas, you think. Eleven new short films premiere nightly on Sky over the holiday period starting this evening.
All are dialogue-free (though with music and sound effects), all have a seasonal flavour and, cumulatively, assemble a terrific line-up, including the actors Timothy Spall, Natasha McElhone, Bill Nighy, Peter Capaldi, Mackenzie Crook and Ross Kemp and the writers and directors Neil Gaiman, Richard Eyre, William Boyd, Tony Grisoni and Jeremy Brock. You can't really go wrong with all that. Can you?
It would be curmudgeonly to carp that the majority of these films have clearly been shot six months or so ago, with the odd Santa or holly garland chucked in to add a dash of yule to the summer greenery. What's more dispiriting is that, viewed back to back, they present a repetitive suite of lazy Christmas cliches (the first in the series, Deep & Crisp & Even, was unavailable for preview, and a twelfth, by the writer-director team of Jez Butterworth and Ian Rickson, mentioned in some despatches, seems to have gone completely AWOL).
I counted four babes a-bawling, three loveable mutts a-capering, and many a tale of families divided and reunited, lovers unrequited, estranged or miraculously reconciled. All take place in suburban Britain except for Eyre and Boyd's The Three Kings, which brings the Nativity story to a contemporary Middle East setting, and most come equipped with a plinky-plaintive piano track.
Some, but by no means all, are comedies. Ding Dong has Crook (pictured right) creating slapstick havoc on a child's bike in an 11th-hour dash to the maternity ward. In That Synching Feeling, which makes droll use of a mismatched soundtrack, Capaldi suffers from heartbreak and excess earwax (the title, and the presence of Capaldi, both evoke one of Britain's great, undervalued directors of film comedy, Bill Forsyth, not altogether to this movie's advantage). Whimsy is omnipresent. Statuesque, Gaiman's contribution (described in his blog), which he also directed and which has pride of place in the 25th December slot, is about a man (Nighy) infatuated with a living statue. It suggests, though, that the writer ought to stick to his day job.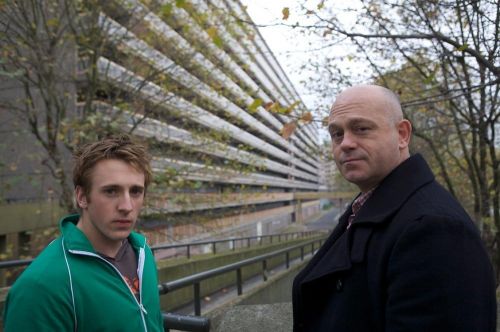 You do want to feel enthusiastic about this project, and the films may work better when watched in isolation; doubtless, too, the production company, Endor, is wise to assume that people won't want anything too challenging at the end of a day of festive binging. I liked the low-angle dog's-eye canter through St Pancras Station (Dog Alone), despite its rampant sentimentality, and The Running of the Deer (left), an amusing and spectacular chase through South London starring Kemp and the real-life free-runner Sam Parham. Mostly, though, the films demonstrate yet again that the this format is one of the hardest of all to carry off, too long for a pithy jeu d'esprit, too short for a full-blown narrative. Above all, you feel that it would have been a bolder - though less ratings-friendly - move to give some of these big names a holiday and hand over more of the reins to brand-new talent.
The series of 10 Minute Tales starts tonight on Sky1 at 10pm: Deep & Crisp & Even (21 Dec), The Walkers (22 Dec), Ding Dong (23 Dec), Let it Snow (24 Dec), Statuesque (25 Dec), Dog Alone (26 Dec), The Three Kings (27 Dec),Through the Window (28 Dec), That Syncing Feeling (29 Dec), Perfect Day (30 Dec), The Running of the Deer (31 Dec).
For more details, see the Sky website.