Who is Eduardo de Filippo? |

reviews, news & interviews
Who is Eduardo de Filippo?
Who is Eduardo de Filippo?
The English resume their love affair with the great Neapolitan writer-director
Wednesday, 03 August 2011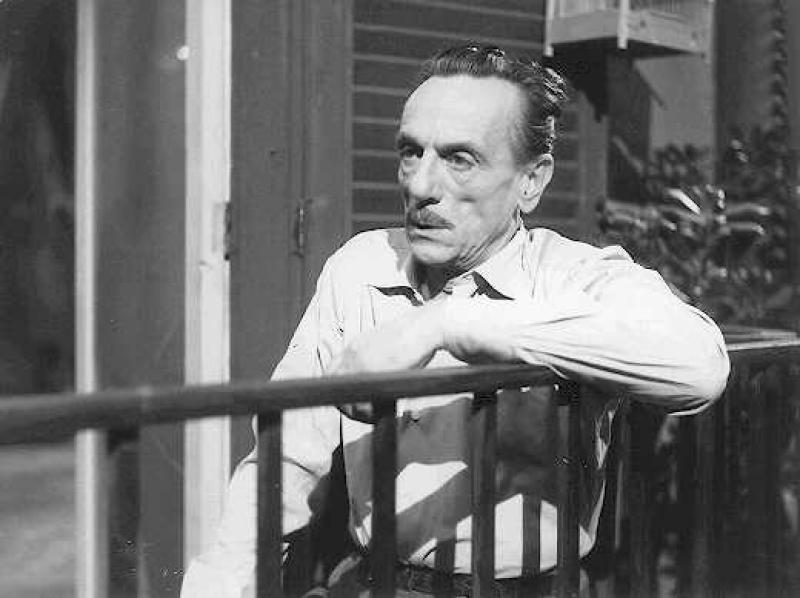 Neapolitan through and through: the great stage magician Eduardo de Filippo
The phenomenal Eduardo de Filippo has no parallel in British theatre. Cross Olivier with Ayckbourn and you get a national institution who acted in and directed his own plays in his own theatre. Born in 1900, it seems odd that he had to wait until 1977 for his first honorary doctorate, odder that the award came not from his native Naples but from the University of Birmingham.
De Filippo (or Eduardo, as he was universally known) first tied a bond with this country when he brought Napoli milionaria, his first mature postwar work, to the Aldwych in 1972. The bond was tightened by the National Theatre's steady progress through his finest plays. Zeffirelli directed Saturday, Sunday, Monday, from which Old Vic audiences could famously smell the aroma of Joan Plowright's ragù, then Filumena Marturano in the Seventies, Ralph Richardson took his last role in Inner Voices in 1982, and Richard Eyre triumphantly revived Napoli milionaria (1991) in an adaptation by Peter Tinniswood which substituted Scouse for the Neapolitan dialect of the original. Three years later Eyre followed it up with La grande magia, while Peter Hall revived Filumena in the West End with Judi Dench in 1998.
But it's been a while since a main stage in this country has put on De Filippo. But the latest incarnation, The Syndicate at the Minerva in Chichester, is not simply the resumption of a typical Anglo-Italian love affair, of chasing after bright southern colour. Eyre compared De Filippo's rootedness "within a world that he knows very well" as "much more like the Irish, like O'Casey and Synge". On the playwright's death in 1984, Fellini observed that "this acute and profound connoisseur of Neapolitanity in his private life more resembled a Scotsman: he maintained the reservation, the indifference and the silence of an Anglo-Saxon northerner".
De Filippo was born out of wedlock and into the theatre. He first acted in his father Eduardo Scarpetta's company at the age of four, left school to act full-time at 14, and staged his first one-act play at 20. He performed in various companies throughout the Twenties until, with his brother Peppino and sister Titina, he formed Il Teatro Umoristico dei De Filippo.
Fascism required him to mask his social commentary in burlesque, but the end of the war brought a new company, Il Teatro di Eduardo, and a more detailed social realism. Napoli milionaria, a dark comedy about the plight of the poor in occupied Naples, was premiered in 1945. La grande magia came three years later. In its story of an abandoned husband who believes a magician has hidden his wife in a box, it found him tinkering with the illusionism of the theatre. De Filippo once co-wrote a play with Luigi Pirandello, but this is as close as he got to borrowing his one-time collaborator's box of tricks. For the most part he stayed in his own territory, and played it straight, or as straight as any Neapolitan can.