Twelfth Night, Duke of York's |

reviews, news & interviews
Twelfth Night, Duke of York's
Twelfth Night, Duke of York's
Production is underpowered but has some magnificent performances at its heart
Tuesday, 22 December 2009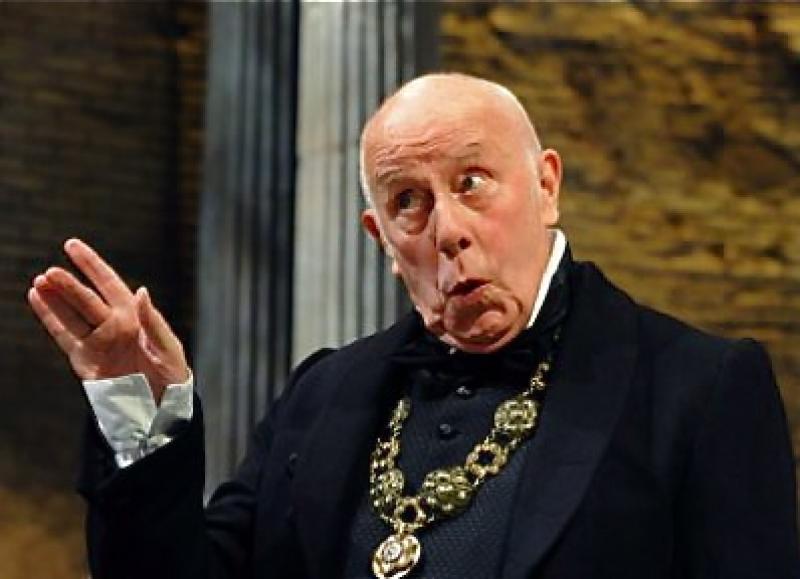 Richard Wilson: assured Shakespearean debut as the pompous servant Malvolio
When I saw Gregory Doran's production of Twelfth Night for the Royal Shakespeare Company at the Courtyard Theatre in Stratford-upon-Avon in October, I thought it unsubtle and underpowered, but that it would settle in during its run. Apparently not, as, in its transfer to London's West End, it has gathered neither pace nor depth. That's a real shame as there are some terrific performances at its heart.
Doran's handling of the play's complicated romances has wonderful clarity and in this he is helped by great performances by the four lovers. Jo Stone-Fewings playfully brings out the fevered longings of Duke Orsino as he pines for Olivia, still in deep mourning after her brother's death a year before. He sends his favourite servant Cesario (in reality the disguised Viola, who is secretly in love with Orsino) to plight his troth, but Olivia falls in love with Cesario, who in turn believes that her beloved twin Sebastian (Sam Alexander) has been lost in a shipwreck off the coast of Illyria. Alexandra Gilbreath is magnificent as Olivia, moving gracefully from grief-stricken froideur to girlish glee as she falls for Cesario, while Nancy Carroll is equally striking as Viola/Cesario, plausibly boyish and skilfully bringing out her character's erotic confusion.
The scenes involving the lovers are strongest; when Viola is reunited with Sebastian it's genuinely heartwarming, and Olivia's cry of "Most wonderful!" at seeing the twins together - as she goes from delight to confusion to realising the sexual possibilities - is a real highlight.
But Doran has made one of Shakespeare's funniest plays about as gigglesome as a boil on the backside for most of the evening. Talking of backsides, any staging that relies on fart jokes for laughs is in trouble, and so it proves as Richard McCabe's Sir Toby Belch parps his way about the stage. And him a Rada-trained actor - oh, the shame. McCabe brings out all the meddlesome malevolence of Sir Toby, but this interpretation jars with James Fleet's entertaining turn as a wonderfully fey Sir Andrew Aguecheek. Lacking both chemistry and comedic snap, their early scenes gathered nary a laugh last night, and consequently we don't really understand why they try to fool Malvolio into thinking that his mistress Olivia is secretly in love with him. Miltos Yerolemou's Feste, meanwhile, is too often an irritating presence on stage.
For many British television fans it may be the casting of Richard Wilson (Victor Meldrew of BBC's One Foot in the Grave) as Malvolio that is of most interest. He makes an assured Shakespearean debut as Olivia's ridiculously pompous steward, but fails to bring out the role's heartbreaking pathos, another directorial weakness. The letter scene is horribly misjudged; when the gulled Malvolio says: "My lady loves me", it is with gleeful wonder rather than being an expression of the deluded, above-his-station idea the servant has of himself. And Malvolio's embittered last line - "I'll be revenged on the whole pack of you" - is, curiously, delivered offstage and sounds less a threat than a case of esprit d'escalier.
But there is much to enjoy: Robert Jones's set (in which a box-tree plays a starring comic role in the letter scene) neatly evokes the director's early 19th-century Ottoman Empire setting of the play, the production is beautifully spoken and the interaction between the lovers is always touching.
Twelfth Night online booking for performances at the Duke of York's Theatre, London until 27 February 2010.
Explore topics
Share this article