Show Boat, New London Theatre |

reviews, news & interviews
Show Boat, New London Theatre
Show Boat, New London Theatre
Iconic musical sails into the West End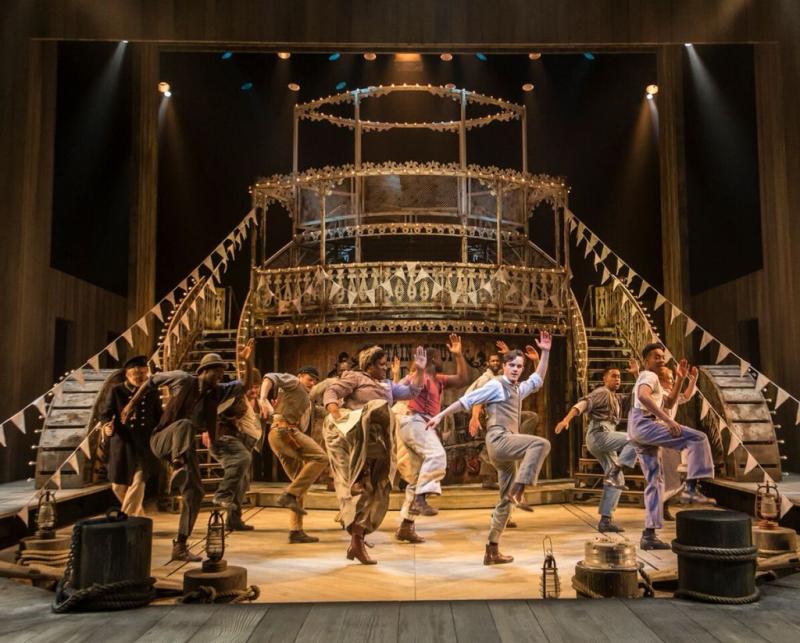 Blossom time: the cast of Daniel Evans's production of 'Show Boat'
The Cotton Blossom looks mighty fine in its latest London iteration, Daniel Evans's winning Sheffield Theatre revival of Show Boat joining the ongoing runs of Guys and Dolls and Funny Girl to offer West End audiences a synoptic view of Broadway musical history.
And surely no Broadway title remains more iconic than this one – the 1927 collaboration between Oscar Hammerstein II and Jerome Kern that set the musical form on course towards a level of maturity and daring that few up until that time would have thought possible.
But which Show Boat to stage? That as ever remains the question with a piece that exists in various forms large and small, Evans having chosen a newly-filleted version first seen at Connecticut's Goodspeed Opera House in 2011.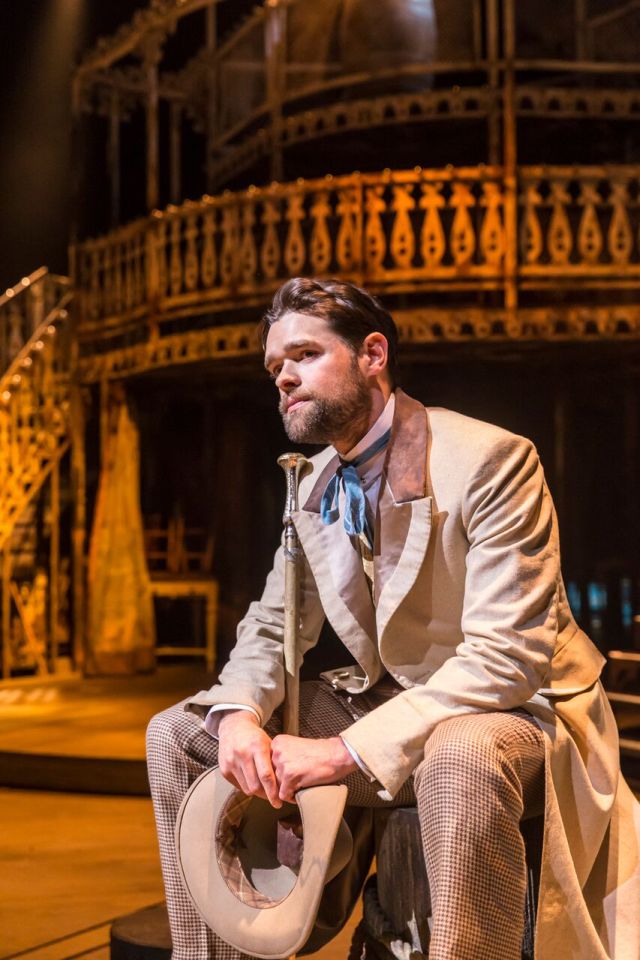 Lacking the (somewhat self-conscious) majesty of the Hal Prince production from the 1990s that played Toronto, New York, and London (that last date at the Prince Edward Theatre in 1998), this version allows the singers to show their acting chops: think of it as a grander-scale version of the Donmar musical stagings in which Evans launched his acting career. Indeed, it was sweet on press night to see the director seated alongside his Merrily We Roll Along colleagues from nearly 16 years ago, Samantha Spiro and Julian Ovenden.
Show Boat, meanwhile, remains a marvel not least in its scope, the adaptation of Edna Ferber's novel encompassing 40 years to tell of a changing America amid which the one constant, of course, is time, as imaged in the "ol' man river" that stands as the musical's primordially stirring leitmotif. If the storytelling by necessity seems a bit ragged – the second act hurtles across the years, reliant here on some deft video footage to apprise us of a still-aborning nation – that score constitutes its own unassailable glory. One could listen to "You Are Love" on a more or less perpetual loop, as soaringly performed by Gina Beck as the dewy-eyed heroine, Magnolia, whose hard knocks mirror the growing pains of her country, and, playing Gaylord, American performer Chris Peluso (pictured above), who has – luckily for London – stayed on in the capital following his recent run in Miss Saigon.
Evans is especially deft at charting the numerous pairings that thread their way through the material – not just the baleful rapport between Magnolia and the feckless Gay but between the paterfamilias of the Cotton Blossom riverboat, Malcolm Sinclair's warmly conceived Captain Andy, and his termagant of a wife, Parthy, a steadfast sourpuss whom Lucy Briers invests with the necessarily dour devotion.
Among the black community seen to be very much at work "while the white folk play" – on that front, Evans exposes the limitations in Captain Andy's assertion of the show boat's inhabitants as "one big happy family" – Emmanuel Kojo's firm-voiced if possibly too-young Joe finds an eleventh-hour mate in Sandra Marvin's sprightly Queenie (pictured below with Kojo). Along the way, the production is gently alive to the shifting racial dynamic, an early, split-second face-off between the races giving way in time to the shared exuberance of choreography from Alistair David that allows every sector of society its glimpse of joy.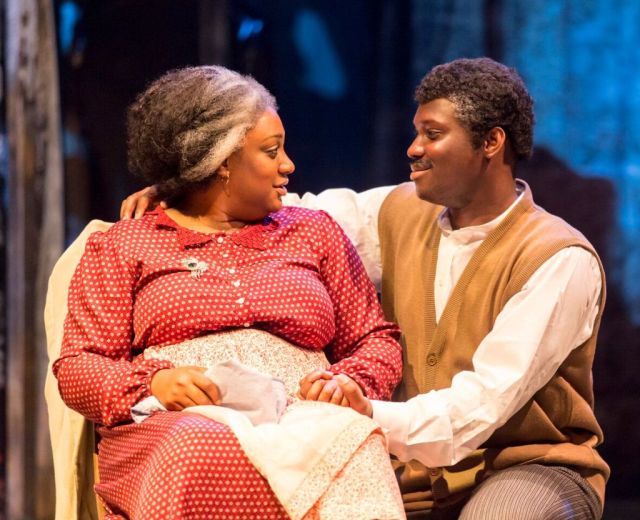 These bursts of enthusiasm are granted a grim counterpart not just in the heavy-drinking Gay's abandonment of his family but in the downward trajectory of the secondary female lead, the mulatto Julie. Her bi-racial past the initial engine of the narrative sprawl, Julie gets two of the show's best numbers, including the celebrated torch song, "Bill", here reimagined by the amazing Rebecca Trehearn as the tragic last hurrah of a character seen to inhabit Queenie's sung premonition during the first act that "mis'ry's comin' aroun'". (It's relatively unusual these days to have a white performer in this part, but Goodspeed did in 2011 and Trehearn does it more than proud.)
By that point, too, the production has long since gained a footing that is less sure of itself at the very start, some sound issues (muffled company diction and the like) conjoining with a sequestered-away orchestra to make one question momentarily just how watertight Show Boat in fact might be.
But by the time Evans and co bring the competing strands of this seismic work together for a finale kicked into overdrive by a bravura turn from dancer Danny Collins as Frank Schultz, the audience is in thrall to a piece that before too long will be a century old. Its power, as Joe in his wisdom forever reminds us, just keeps rolling along.
One could listen to "You Are Love" on a more or less perpetual loop, as soaringly performed by Gina Beck and Chris Peluso
rating
Share this article