Next to Normal, Donmar Warehouse review - terrific cast in a punchy musical |

reviews, news & interviews
Next to Normal, Donmar Warehouse review - terrific cast in a punchy musical
Next to Normal, Donmar Warehouse review - terrific cast in a punchy musical
Twin miseries of bipolar disorder and grief are given an unusual treatment
Friday, 01 September 2023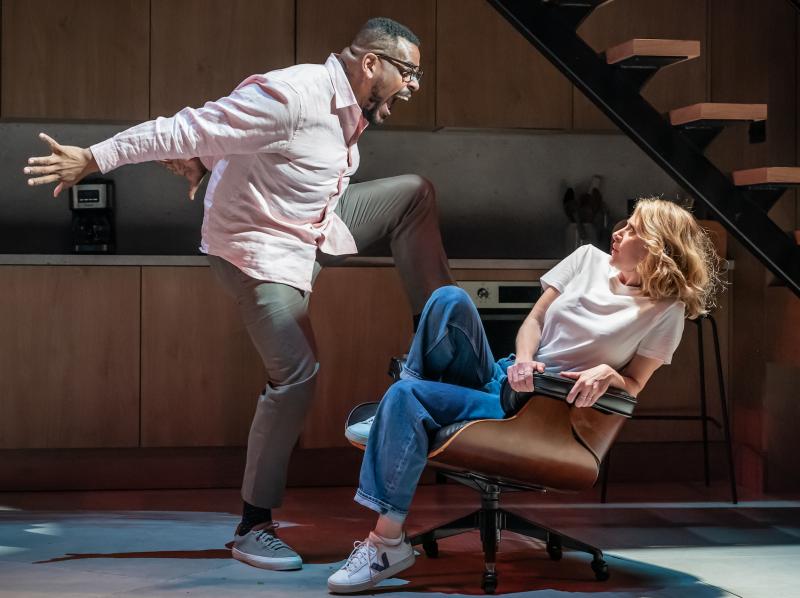 Scary rock star: Trevor Dion Nicholas as Dr Madden and Caissie Levy as Diana
The journey from off-Broadway to central London has taken 15 years, but the multi-award-winning musical Next to Normal has finally made it. That time lag may lead to suspicions that its subject matter has become a tad outmoded, but this staging, directed by outgoing Donmar director Michael Longhurst, is fresh and affecting.
The scene looks set for a conventional tale of middle-age crisis, of a "normal" middle-class kind. Diana and Dan live in a glass box they designed themselves – they met as architecture students – complete with Bulthaup-style minimal kitchen and stainless steel fridge. This building acts as a sign of their apparent modernity and openness.
But within minutes of curtain up, we can see Diana (Caissie Levy) is a troubled woman, up till the early hours waiting for her 17-year-old son Gabe (Jack Wolfe) to come home, increasingly puzzling her concerned husband Dan (Jamie Parker, pictured below with Levy) and ignoring her frazzled 16-year-old daughter Natalie (Eleanor Worthington-Cox), who takes refuge in music. As the family sing a song about their daily round, "Just Another Day", we begin to see what this might mean for them as Diana starts making multiple sandwiches – on the floor.
At her psycho-pharmacologist's office, she is instructed in how to take multiple coloured pills in the right combinations, a witty number that shows how she registers this information as gobbledegook and her doctor as a scary rock-star. Diana in general comes across as lively and funny, alert to many (though not all) of her problems and able to poke fun at her meds, to the familiar Sound of Music melody, with the line "These are a few of my favourite pills." This has been her fate for 16 years, working through different drug regimes that leave her variously delusional, unfeeling, constipated or numb. She may change doctors (here, both her psychologists are played by the imposing Trevor Dion Nicholas), but her anguish never goes.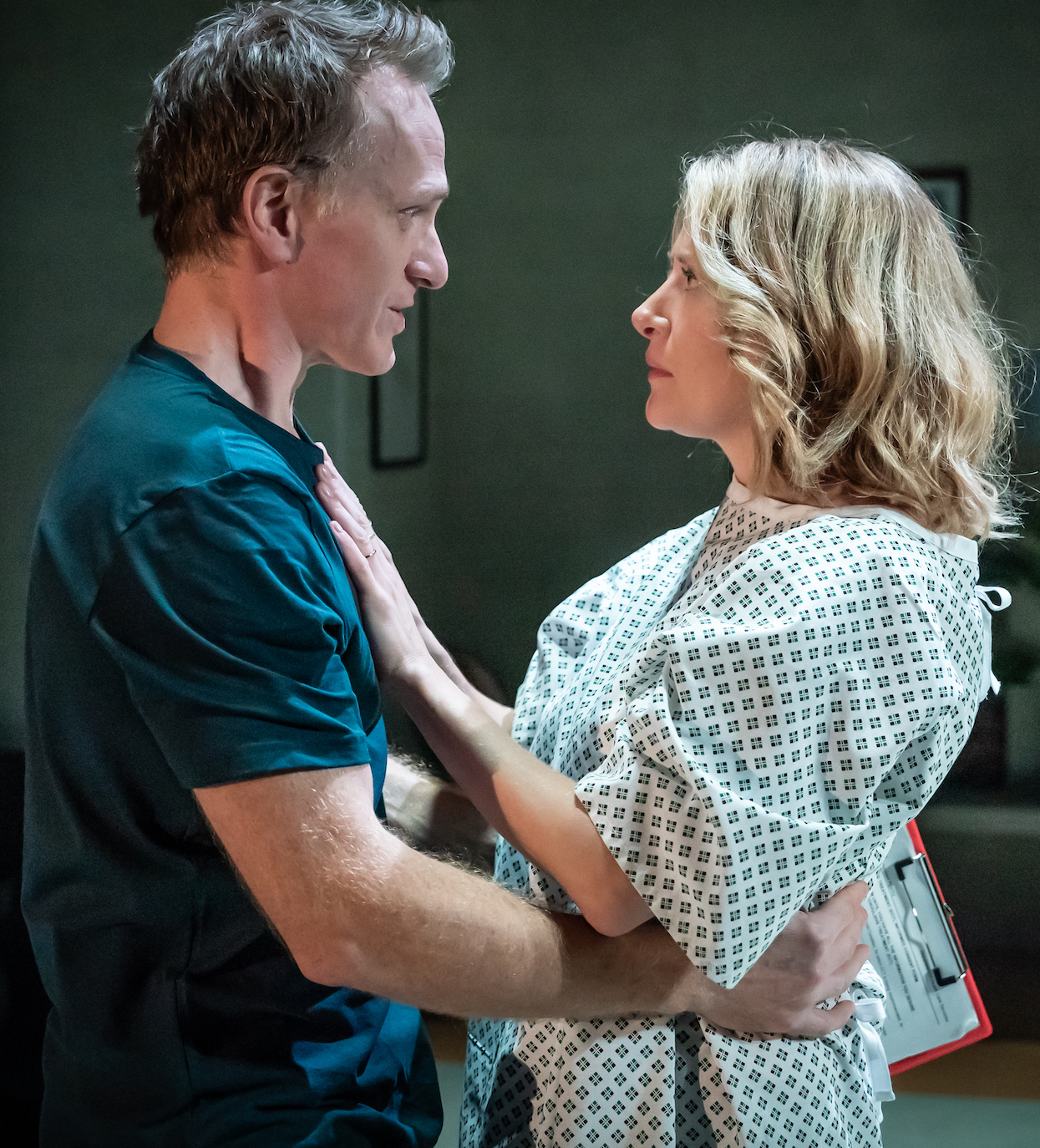 She confesses she doesn't actually want to cut the highs and lows out of her life, she misses "the mountains" and the pain. So she decides to junk her pills, egged on by her son and thereby terrifying Dan, who nevertheless plays the dutiful supportive husband. "Do you know what it's like to die alive?" she roars at him. We watch her descend into a suicide attempt, electro-convulsive therapy and the unravelling of her family ties as she comes to terms with an issue as serious as her mental illness: grief. Meanwhile, Dan fights the possibility of being left to cope alone and pill-popping Natalie battles with being "the invisible daughter". Nothing is sugar-coated, yet this is a perky piece, not remotely like a misery memoir.
Natalie's romance with Henry (Jack Ofrecio), an ADHD fellow student who favours improvised music over classical, is the only weak spot in the plotting. He seems to be there mainly to show how Natalie's relationship wiht him could become a mirror image of her parents' flawed arrangement, even though she is super-smart and can articulate that for herself.
The strength of the piece, music by Tom Kitt, book and lyrics by Brian Yorkey, is that this domestic horror show is relayed in punchy, conversational lines that never fail to engage. With its almost continuous music, it feels more like a Singspiel than a traditional musical, so its intensity has scope to build without excessive interruption. The score is in the soft-rock-inflected style favoured by musicals now that originate in smaller-scale spaces (Dear Evan Hansen, Spring Awakening), accompanied by a small band, but the cast deliver it with subtle power.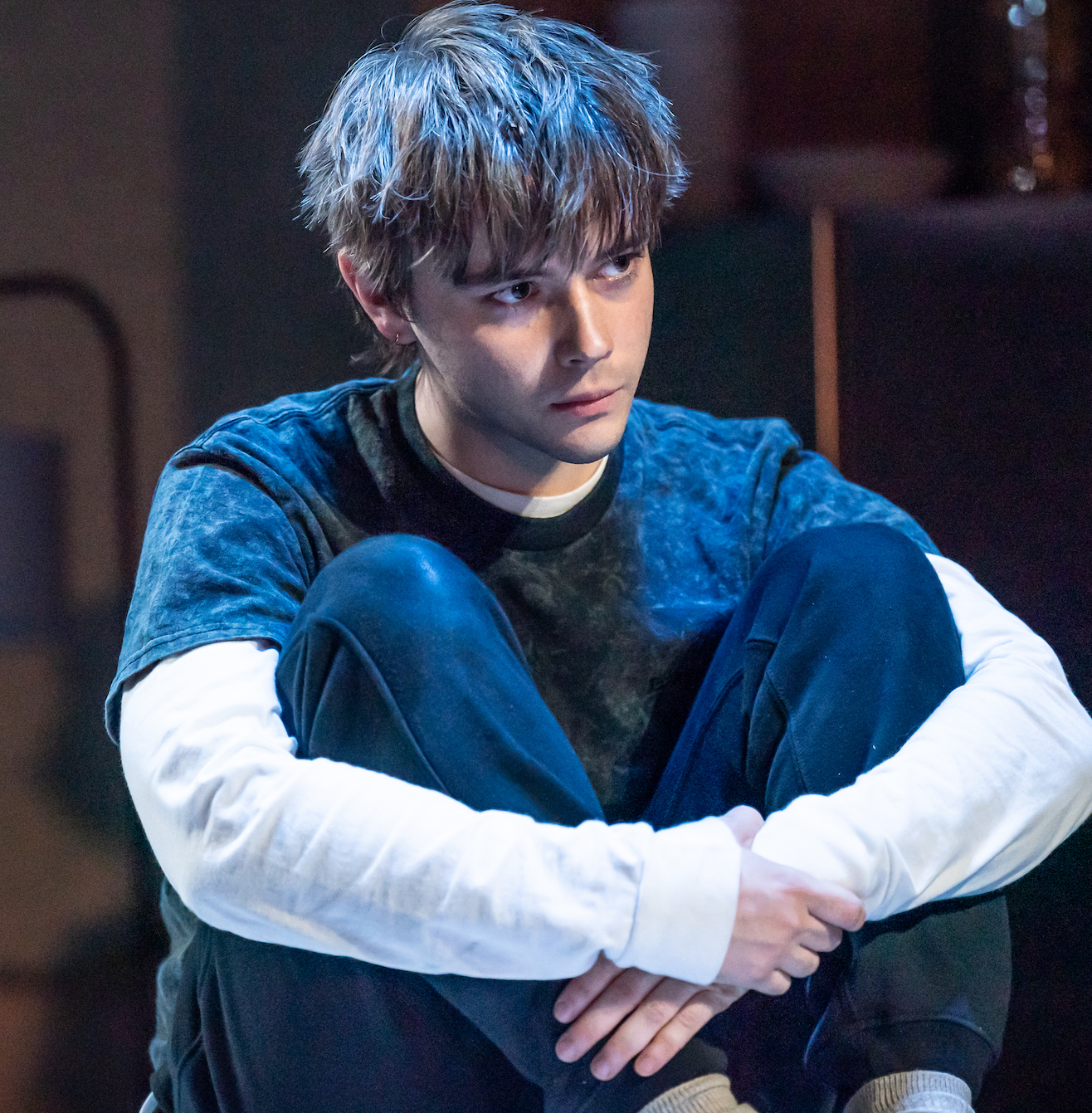 Levy has a strong, melodious voice that can rise to a stunning ferocity when it's needed; Parker shows why he is our most versatile and dependable musical theatre performer, able to convey Dan's intense misery as well as his slightly dull cheeriness; and Worthington-Cox, looking like a pocket Fury, belts it out in a way nobody who saw her as one of the first Matildas would have predicted. An unexpectedly knockout turn comes from young Jack Wolfe as Gabe (pictured left), a performer who genuinely looks and sounds like a rock balladeer and conveys all that is spooky and destructive about Gabe with just a stare or twist of his head. He soars over the others in an anthemic line, "Let it shine", in one of the final numbers.
The clarity of the piece starts to cloud over a little in this final stretch, as Diana and her family come to terms with what has been happening, and how they will have to contend with it. Is her main affliction bipolar disorder or her unresolved grief? Or both? In response to this complexity, the sentiments in the lyrics become more greetings-card – "The price of love is loss", "We go on, we find a way to survive`", "There will be light" – none of which may turn out to be true, but you sense that Yorkey and Kitt wanted to send the audience home on an upbeat note, not hammered by a difficult dramatic ending. Is Diana doomed? And Natalie? There are no pat answers here, just a big helping of food for thought.