Jesus Christ Superstar, Regent's Park Open Air Theatre |

reviews, news & interviews
Jesus Christ Superstar, Regent's Park Open Air Theatre
Jesus Christ Superstar, Regent's Park Open Air Theatre
A classic musical reborn for a contemporary audience
Thirty pieces of silver: Judas (Tyrone Huntley) betrays with singular emotional power
London's West End may be the envy of the world, but when it comes to musicals the big-hitting theatres might have to up their game a bit if they're to keep up with the city's rival offerings.
Compare the summer's biggest opening,
Aladdin
(currently failing to pull a genie out of its bottle at the Prince Edward Theatre) with just a few of the current upstart alternatives: the cheeky and charming
Bugsy Malone
at the Lyric Hammersmith and the thoughtful
Into The Woods
at the Menier Chocolate Factory. Now, from Regent's Park Open Air Theatre, comes yet another challenger – a gritty new
Jesus Christ Superstar
that might just be the finest musical this venue has yet produced.
Tom Scutt's industrial set stamps on the grassy glade of this outdoor theatre with great iron feet. Standing three storeys high, its two empty towers might frame the trees behind, but trap the cast and band in their urban space. Entering through the audience, guitars and microphone stands in hand, the cast, all hoodies and trainers, crawl, jump and vault into the space like so many squatters breaking into an abandoned building. Their makeshift home frames a makeshift production that delights in showing its working. Caiaphas and his priests carry crosiers that, upturned, reveal themselves as painted microphones; Judas hangs himself from a mic-cord, while amplifiers serve as seats, steps and more.
What could become a fussy framing concept is left more as a suggestion by director Timothy Sheader, who never pushes too hard on a show whose music does all of the talking. Keeping things simple, he leaves space for Drew McOnie's choreography to take the emotional lead - its edgy, unsettling shapes roughing up the clean-cut edges of Lloyd Webber and Rice's 1970s classic, but always remembering to provide the heartbeat of this rock musical.
In this group of disaffected streetwear-sporting youths, Declan Bennett's Jesus (pictured right) is just another lad in a baseball cap with a Shoreditch beard. Snappish and uneasy, he's "just a man", and not a warm or terribly nice one at that. It takes the strange stillness and devotion of Anoushka Lucas's Mary (pictured below, understated almost to the point of blankness) to bring him into full focus – a man, certainly, but a man apart. Underplaying his vocals, saving everything for his Act II solo scene, Bennett plays a dangerously long game, especially when faced with the provocation of Tyrone Huntley's magnificent Judas, goading him to match his every vocal feat. But in this second half, which can easily feel prolix after the swift opening act, it's Bennett who carries us in the generous horror of his crucifixion.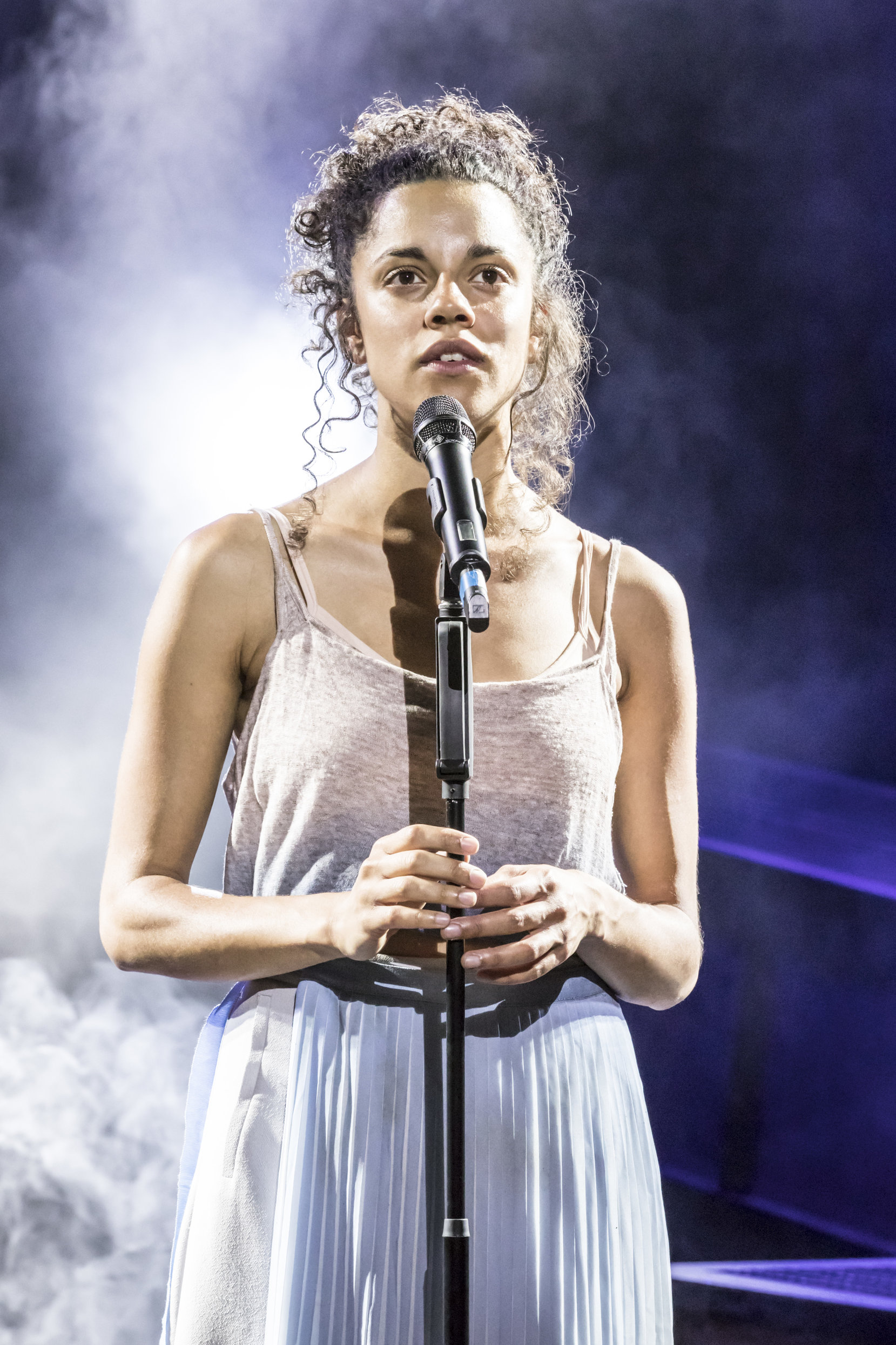 Lloyd Webber's Judas, like the devil before him, gets all the best tunes, and Huntley takes them and makes them dance. What a flexible, easy instrument his is, but capable of being rubbed up against a note to get that melodic stubble this show needs. But there's a blues colouring here too, and set alongside Lucas's jazz-folk voice, it helps move this musical along a bit, stylistically – away from the grizzled rockers and hippies of its origins and into the indie world of today.
Musically, Jesus Christ Superstar is very much Lloyd Webber in progress, and there's no disguising some of the structural lumps and bumps of its episodic structure. But if the beautifully crafted classical finales of Phantom are the more sophisticated, this grungier piece has its place too. Sheader and his young company celebrate a fractured, fragmented work on its own terms. There's no attempt to smooth it down, or paint over its exposed brickwork, and the result is quietly cool and convincingly contemporary. Not bad for a 1970 concept album.
ANDREW LLOYD WEBBER'S BACK CATALOGUE
Aspects of Love. Chamber-sized Trevor Nunn revival misses Michael Ball
Cats. The danciest British musical ever is back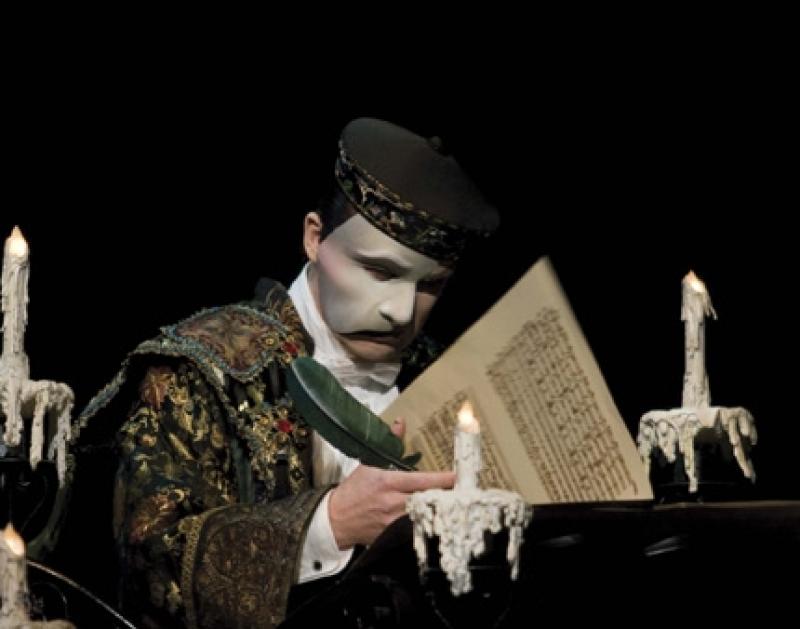 Evita. Operatic revival lacks satirical bite, but is elevated by a star turn
Love Never Dies. The bad and the beautiful do battle in Phantom sequel
School of Rock: The Musical. Andrew Lloyd Webber's transatlantic transfer is a blast
Sunset Boulevard. Glenn Close and ENO company do much to fill Lloyd Webber's half-empty vessel
The Beautiful Game. Spirited revival of football musical set in the Troubles
The Phantom of the Opera. Does the most successful entertainment event of all time still have it?
PLUS ONE TURKEY
Stephen Ward. A seedy misfire tells the story of the Profumo scandal
Tyrone Huntley's magnificent Judas goads Bennett to match his every vocal feat
rating
Explore topics
Share this article