Dreamgirls, Savoy Theatre |

reviews, news & interviews
Dreamgirls, Savoy Theatre
Dreamgirls, Savoy Theatre
Sensational! It's been worth the long wait for the girl group musical to reach London
Thursday, 15 December 2016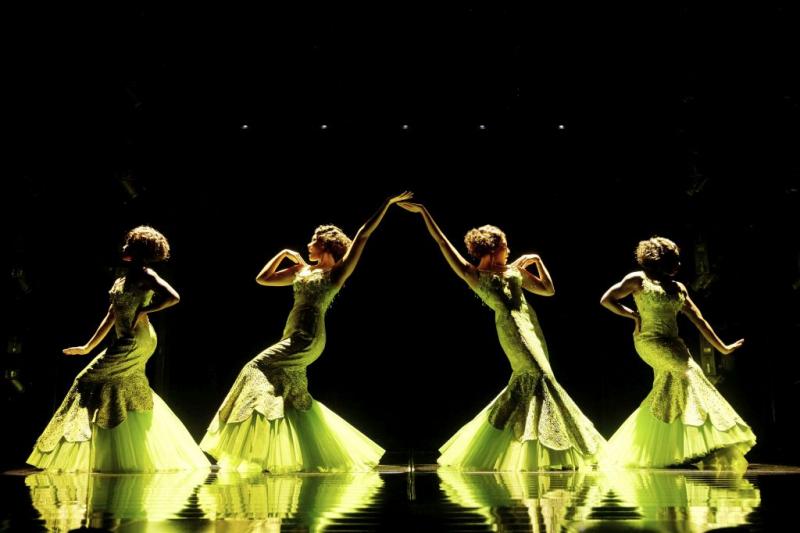 At long last in London: `Dreamgirls' at the Savoy Theatre
It's taken almost four nail-biting decades for Dreamgirls to evolve from the germ of an idea to the most anticipated musical never to have quite made it, lock, stock, and smoking barrel across the Atlantic.
The germ of an idea – the tale of a fictional girl-group whose journey from backing singers to headliners proves a particularly bumpy one (sounding familiar?) – acquired a sequence of songs by Henry Krieger and Tom Eyen that sprang so naturally and convincingly from the golden era of R & B that over the decades they have assumed a popularity and status barely distinguishable from the actual hits of the period.
Songs that began as slick pastiche in Michael Bennett's now legendary Broadway staging of Dreamgirls and felt more like standards in the hit movie now arrive in the West End like classics. We greet them like old friends finally coming home, and one in particular – the mother of act one closers – has the house roaring its affirmation before barely a note has been sung.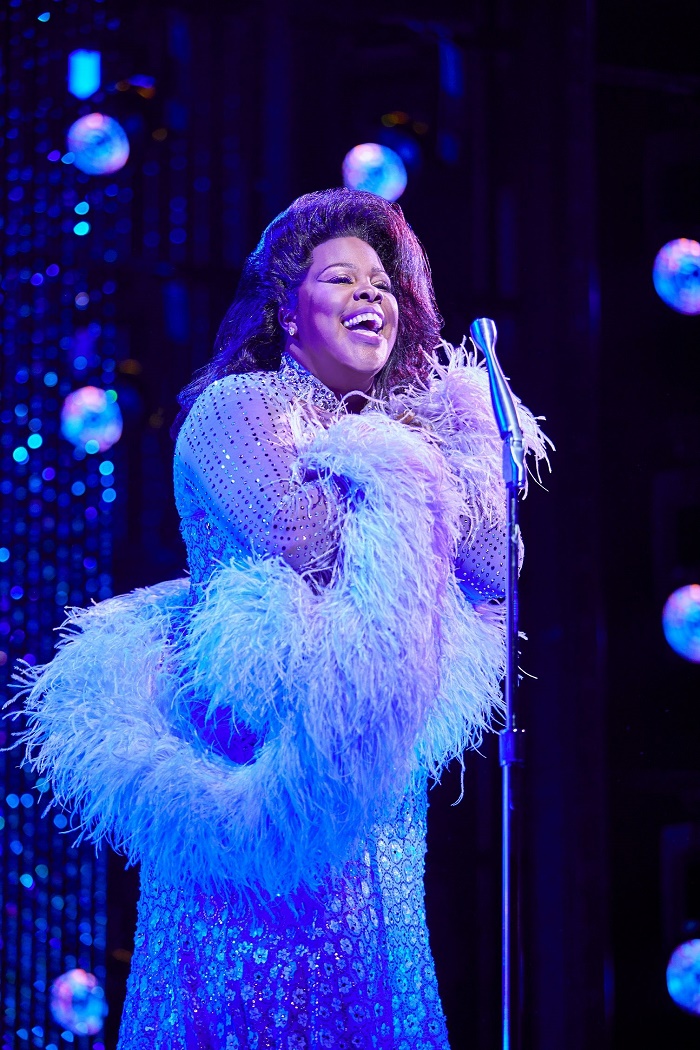 With such songs comes great responsibility, and of the many things that makes the West End arrival of Dreamgirls such a dazzling affair we must first applaud the casting. Every soul on the Savoy stage sounds and looks dynamic – and I mean dynamic. There really cannot be a better ensemble in the West End right now, and if you aren't hyperventilating just a little after watching the gyrating, tumbling, hurling bodies of "Steppin' to the Bad Side" – a devilish vision washed in red and shimmering like it's hot as hell and twice as fun – then you are in the wrong theatre.
Director and choreographer Casey Nicholaw delivers so much more where this came from, and I just hope that this cast stays strong and healthy enough to replicate again and again the thrills of opening night. Maintenance is everything in live theatre and this show lives on its dynamism.
At the centre of everything, of course, are the Dreamgirls themselves, and in finding three distinct personalities who are at once as unlikely as they are perfect in their ability to meld as one, the director and producers have pretty much nailed it. There's cookie Lorrell Robinson (Ibinabo Jack) who is the butt of everyone's jokes but constantly pulls the rug from beneath you with her singing and her resolve. There's elegant Deena Jones (the talented Liisi LaFontaine) whose air of stardom extends to every last sequin. And there is Effie White, the force of nature, who was never about to fit into any girl group. She needs to dominate the show and then some – and in Amber Riley (pictured above), the Glee girl with the powerhouse voice, she finds her perfect incarnation.
This is such clever casting, not just because Riley has acting chops and comic timing to die for but because the colour of her big voice stands apart from everyone on that stage and lends piquancy to the idea that though Deena looks the star, Effie is the star. Needless to say Riley totally bares her soul in the number which is now musical theatre folklore – the show-stopper "And I Am Telling You I'm Not Going" – and she is able to do so not just because she has these freaky falsetto notes in her range, but because she connects so powerfully with it.
The object of her love and her wrath is the wholesale villain of the piece – the Dreams' manager Curtis Taylor Jr, played to perfection by Joe Aaron Reid. The term "triple-threat" may have been invented for this guy, and as singer, dancer and actor he has the charm of the devil. And when he sings a song like "When I First Saw You" how can you not believe him? Devils do that.
Which leaves the guy the girls found themselves backing in the first instance – Jimmy Early – and if you're thinking that Adam J Barnard (pictured above) might just explode from all the energy he generates in the role, that's precisely what you're supposed to think because (spoiler) that's precisely what happens.
It can be a nasty business can show business, and in Dreamgirls the nastiness resides beneath the reflective razzle dazzle of myriad sequins and diamante. Swarovski is the costume and set design partner, for heaven's sake, and designers Tim Hatley (set), Gregg Barnes (costume), and Hugh Vanstone (lighting) deliver in spades some jaw-dropping spectacle. The wonder is in the apparent simplicity and spareness, but the technology is deceptively immense and the big moments always catch you unawares. There are quick costume changes that beggar belief, and one moment where Effie sings "I Am Changing" in her day clothes and, well, changes…
At the climax of the show one of the songs written specially for the film, "Listen", evolves into the most poignant of sisterly reunions for Effie and Deena and in the now grand tradition of great bonding duets, like those in Henry Krieger's own Side Show and more notably Wicked, Liisi LaFontaine and Amber Riley sing the pants off it. I guess it's clear by now – Dreamgirls is sensational.