A British Subject, Arts Theatre |

reviews, news & interviews
A British Subject, Arts Theatre
A British Subject, Arts Theatre
Nichola McAuliffe's play about a Briton on death row in Pakistan is a lost cause
Saturday, 05 November 2011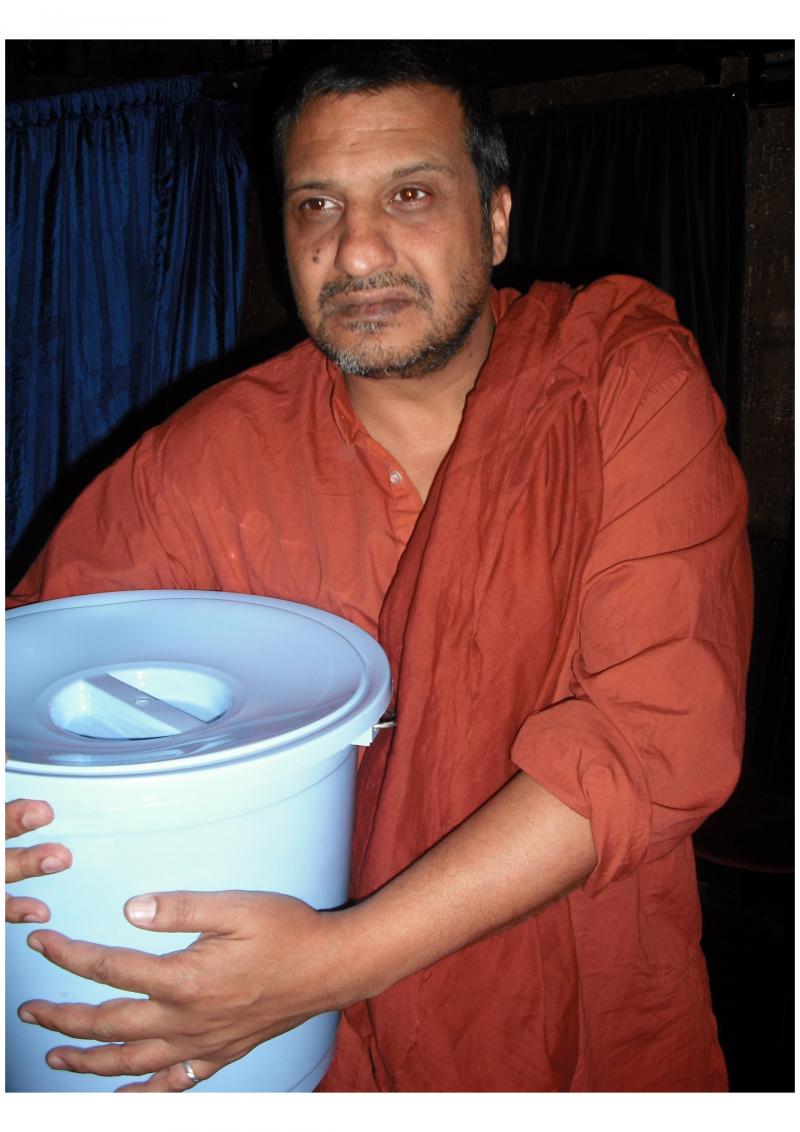 Left to die: Kulvinder Ghir in 'A British Subject'
Journalism is often used to create compelling true-life plays. This drama, written by award-winning actor Nichola McAuliffe, has both a journalistic writing style and a journalist - actually the playwright's husband - as a central character in a tale about rough justice set in Pakistan. Having wowed audiences in Edinburgh and New York, what kind of impression does this piece, which opened in London last night, make in the metropolis?
First the facts. In 1988, Mirza Tahir Hussain - an 18-year-old British subject - was visiting Islamabad. Shortly after his arrival, he got into a dispute with a taxi driver, Jamshed Khan. The result was that the taxi driver was killed and Hussain was arrested, tried and condemned to death. Although he pleaded self-defence, and contested the verdict, he spent 18 years on death row, the Pakistani authorities unmoved by the fact that he is a British subject.
In all this time, Don Mackay of the Daily Mirror - McAuliffe's husband - was the only journalist to visit him. The action of the play travels from Leeds to London to Rawalpindi Central Jail as Mackay tries to bring the case to a wider public. In the process, wider issues about justice and life are raised. In one perceptive moment, McAuliffe realises that the one thing she shares with Hussain is the elementary illusion that life is fair.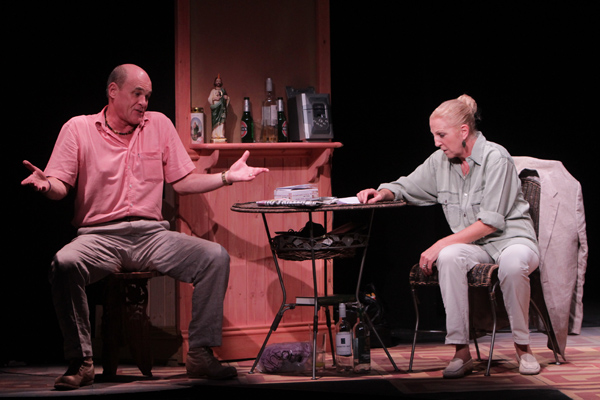 It has to be said that the story is an interesting one, and the play is an evening class in the Pakistan legal system, where after Hussain's conviction was quashed by the Pakistani Supreme Court, he was found guilty by a Sharia court. Likewise, the mechanics of death by hanging are more-or-less guaranteed to make you feel sick. Less remarkably, the Daily Mirror, after sending Mackay to Pakistan incognito, is shown to be a less than ardent campaigner for justice. No surprise here then.
The problem with the play is that McAuliffe's writing is overheated: frantic one-liners bump into novelistic description, journalistic facts trip over cross-cultural insights, comparative religion thrusts up against reportage. There are hugs and kisses. It's all a bit like a hot market, bustling with ideas and leaving visitors gasping for air, and for relief. There are invocations of St Jude, the patron saint of lost causes, and even a hymn. Although the piece's heart is definitely in the right place, its verbal energy is misplaced.
A British Subject is an informative play, a worthy cause, but McAuliffe has not succeeded in finding a compelling dramatic form for the story. There are some obvious gaps: we learn little about Jamshed Khan, about what really happened when he was killed, and about the full breadth of the campaign to free Hussain. If Hussain was still on death row, the play would feel urgent. Since he was released as long ago as 2006, there's a feeling that McAuliffe is talking up her husband's and her own role in an old piece of news.
That said, Hannah Eidinow's pacy production is well organised, as McAuliffe - best known as Sheila Sabatini in Surgical Spirit - plays not only herself, but a handful of other characters. When she brings her own experience to the stage, there is no doubting her conviction. David Rintoul (pictured above left with McAuliffe) plays Mackay loudly with a lot of passion and punch; Kulvinder Ghir is a weary and wearying Hussain and Shiv Grewel is his lively brother. But the final impression is, paradoxically, a lost cause.
A British Subject is at the Arts Theatre until 26 November, 2011
This is an informative play, a worthy cause, but McAuliffe has not succeeded in finding a compelling dramatic form for the story
rating
Explore topics
Share this article