The Beautiful Game, Union Theatre |

reviews, news & interviews
The Beautiful Game, Union Theatre
The Beautiful Game, Union Theatre
Spirited revival of Lloyd Webber's football musical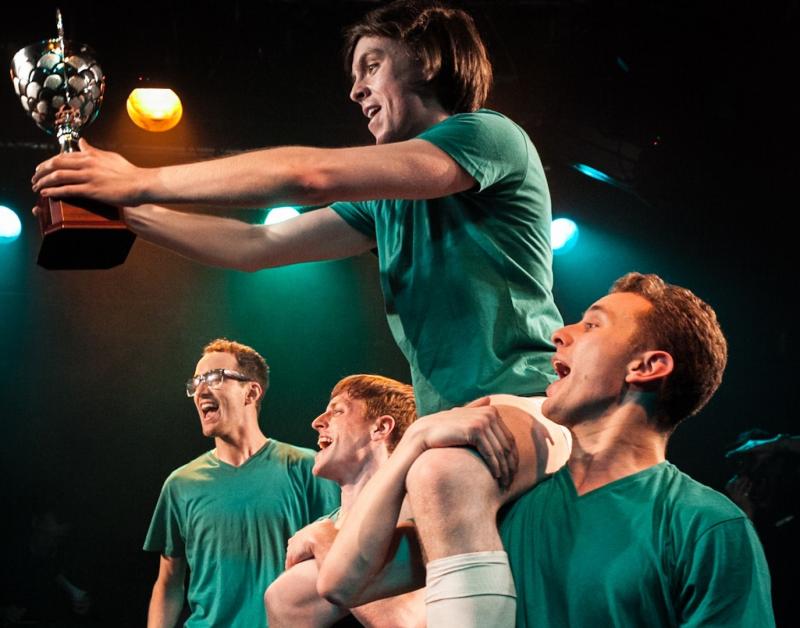 Ben Kerr (with cup) is John, the star of a Catholic football team in 1969 Belfast
Andrew Lloyd Webber and Ben Elton's musical was first seen in the West End in 2000, where it received mixed reviews and ran for just under a year. In 2009-10, they reworked the show for productions in Canada and South Africa under the title The Boys in the Photograph, and now it receives its first London revival in Union Theatre.
Although it has the original title, Lotte Wakeham's spirited and thoroughly enjoyable production is essentially the revised version, with its more uplifting ending.
The work is set in Belfast in 1969-71, at an amateur football club in a Catholic area of the city. The story focuses on five teenagers in the team, the priest who manages it, and the girls the lads are involved with. While Lloyd Webber (who wrote the music) and Elton (book and lyrics) were undoubtedly trying to make a political work about fractured communities and love across the divide, it's leavened by humour, much of it dark, and some amusing romantic high jinks.
The star of the team is John (Ben Kerr), who is expected to turn professional in England. Despite the strict Father O'Donnell (the excellent Cal McCrystal) telling him to avoid girls and concentrate on his football, John gets involved with the politically active but naïve Mary (Niamh Perry, pictured below). The playful "Don't Like You", where they go from faux antagonism to declarations of love, is full of smarts.
As a counterpoint to John and Mary's touching romance, her sassy and far more experienced friend Christine (memorably played by Daniella Bowen) becomes involved with the only Protestant member of the team, Del (an immensely likeable Stephen Barry). Full marks to Elton for not doing the obvious with this storyline, in a show with a few pleasing twists and turns.
When John helps another member of the team who has joined the IRA to escape over the border, suddenly his future looks bleak. He's interned and becomes politicised while inside Long Kesh with hardened IRA men. When he is released, will he return to Mary and their new baby, or try to resume his footballing career? By this point we really care what happens to him.
Wakeham's spare and pacy production gives new life to the work, showing us how the story of Northern Ireland has moved on since it was written. And one is reminded of how powerful Lloyd Webber's music can be, even if Elton's sometimes obvious lyrics can take away from the moment.
Wakeham uses every inch of the tiny auditorium (set out in traverse form, neatly underlining both divided communities and football allegiances) to great effect; only the occasional scene suffers from being staged is such a small space. David Shields's set – all barbed wire and graffiti – is suitably evocative, while there's some very accomplished choreography by Tim Jackson, particularly of a football match.
Perry and Kerr's scenes together really resonate, and there's solid support from Natalie Douglas and Alan McHale as shy lovers Bernadette and Ginger. Freddie Rogers as IRA supporter Thomas and Will Jeffs as wideboy Daniel, meanwhile, give some necessary edge to cut through the occasional gloopiness. The five-piece band are tight and the singing is uniformly terrific, both from the leads and the ensemble, playing multiple roles.
ANDREW LLOYD WEBBER'S BACK CATALOGUE
Aspects of Love. Chamber-sized Trevor Nunn revival misses Michael Ball
Cats. The danciest British musical ever is back
Evita. Operatic revival lacks satirical bite, but is elevated by a star turn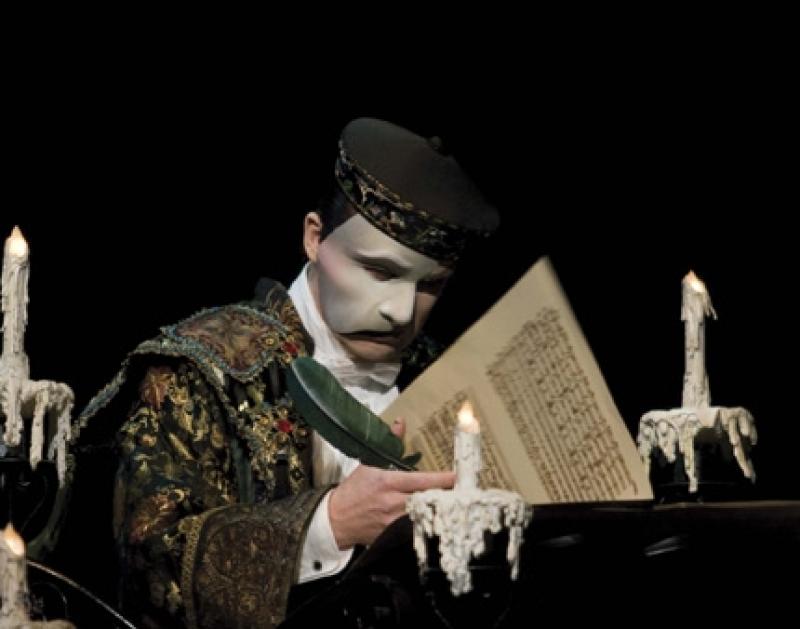 Jesus Christ Superstar. A classic musical reborn for a contemporary audience
Love Never Dies. The bad and the beautiful do battle in Phantom sequel
School of Rock: The Musical. Andrew Lloyd Webber's transatlantic transfer is a blast
Sunset Boulevard. Glenn Close and ENO company do much to fill Lloyd Webber's half-empty vessel
The Phantom of the Opera. Does the most successful entertainment event of all time still have it?
PLUS ONE TURKEY
Stephen Ward. A seedy misfire tells the story of the Profumo scandal
Wakeham's spare and pacy production gives new life to the work
rating
Explore topics
Share this article