Radamisto, English Concert, Barbican Hall |

reviews, news & interviews
Radamisto, English Concert, Barbican Hall
Radamisto, English Concert, Barbican Hall
Thrilling Handel deserved the opera house, not the concert hall
The English Concert: fierys outbursts of string precision and gilded explosions of brass
The Barbican is London's home for baroque opera in concert, regularly bringing Europe's finest over with their latest Handel and Vivaldi. But although fresh from a performance in Paris, last night's band were definitely home-grown. Harry Bicket and the English Concert were joined by a dream-team of soloists for a performance of Handel's Radamisto that suggested their French rivals aren't going to have it all their own way this season.
Radamisto isn't first-tier Handel; its uneasy combination of tragic extremity and quick-fix dramatic resolution render it inadvertently comic, whatever you do with it. But among a shaky framework there are some stand-out arias – Radamisto's crooning "Qual nave" and "Deggio dunque", Polissena's "Barbaro!" – as well as one of the most joyous pantomime villains of opera in Tiridate. Xavier Sabata's CD has recently reminded just how much fun Handel's bad guys can be, and there was no doubt from his lowering and petulant storming that Luca Pisaroni was enjoying himself mightily, and taking his audience along with him.
Vocal drama was very much to the fore
Supreme character-singer though he is, Pisaroni couldn't quite steal the show from Elizabeth Watts' Tigrane, flinging herself gamely at da capo embellishments and coloratura with complete conviction. A bland warrior became a plucky underdog in her hands, wooing Brenda Rae's Polissena with more dramatic detail than David Alden's entire fully-staged production at English National Opera mustered a few years back.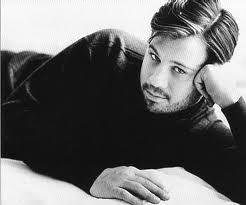 With many of the evening's singers either veterans of staged productions or preparing for them, drama was very much to the fore investing David Daniels' Radamisto with a lived-in familiarity. Although often pushing forward through his coloratura and lacking focus in his middle range, Daniels (pictured right) is still a force to be reckoned with at the top. His is a voice made for rage and high passions rather than the purity of some countertenors, though his "Cara sposa" was memorably fluid and his "Ombra cara" da capo a shadowy, barely-breathed thing of beauty.
No one writes a tragic mezzo like Handel, and no one sings one quite like Patricia Bardon. Her Cornelia (Giulio Cesare) is unsurpassed, and here she brought all her gravitas and darkly-shaded vocal colouring to Radmisto's faithful consort Zenobia. Clear and sweet by contrast, Brenda Rae's Polissena sparred joyously with Pisaroni – a voice worth following for the future.
Bicket's quiet continuo style might be in contrast to the more flamboyant approach of Laurence Cummings, but there's no questioning the results. With only two desks of strings, the English Concert brought chamber precision to Handel's orchestral score, their fiery outbursts gilded by cameos from pairs of trumpets and horns, and obbligato moments from oboe and cello bringing plangent loveliness to contemplative arias.
It would be hard to imagine the opera better played, and with such sung drama for its cast this is a performance crying out for an opera house to give it the home it deserves.
No one writes a tragic mezzo like Handel, and no one sings one quite like Patricia Bardon
rating
Explore topics
Share this article