Opera North: making London's flesh creep |

reviews, news & interviews
Opera North: making London's flesh creep
Opera North: making London's flesh creep
Serious and comic operatic horror stories from Leeds hit the Barbican Centre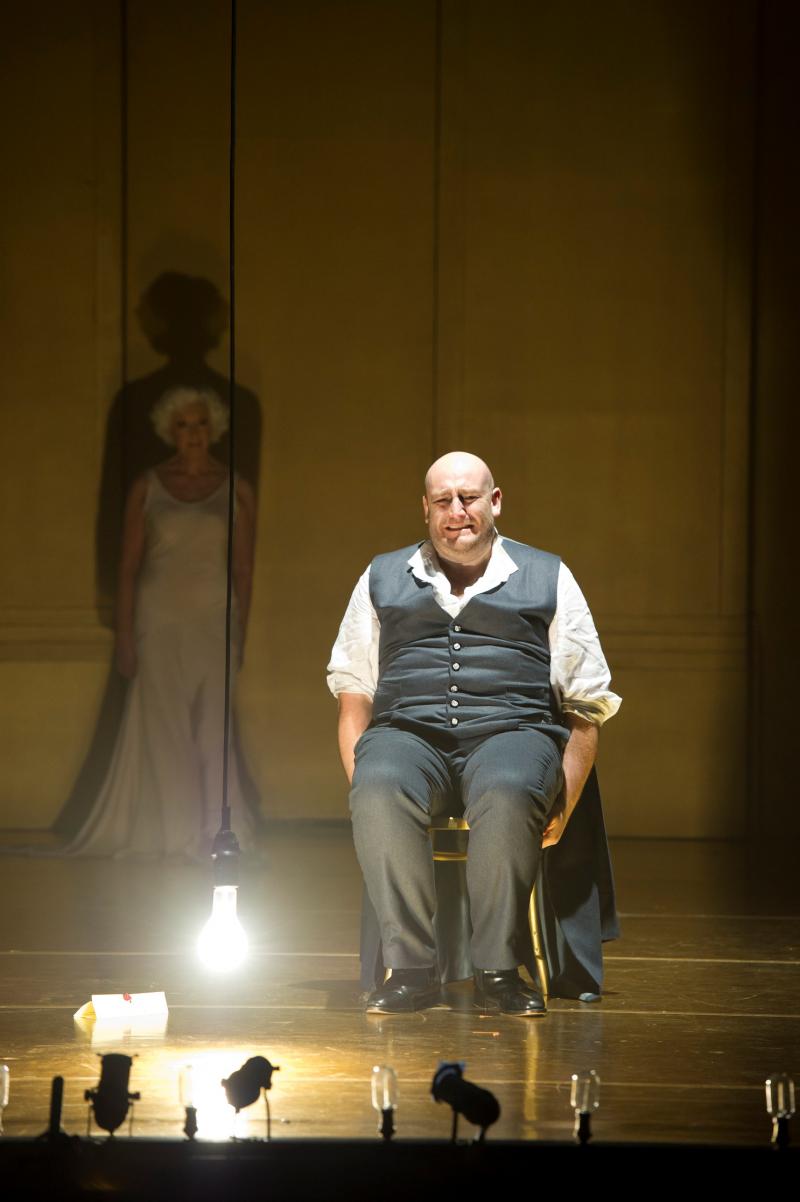 Jeffrey Lloyd-Roberts's Herman is visited by Josephine Barstow's ghost Countess in Opera North's production of Tchaikovsky's 'Queen of Spades'
A disappointed man from Sheffield asked on a blog why Opera North was spoiling pampered London with two of its major productions and an offshoot this season when the rest of its vicinity was going operatically hungry. I can see his point, but we down here need to see what remarkable work this company can achieve (though we could always take a train to Leeds for the weekend, where there's plenty to see and do).
It was, in any case, a rather timely reminder that while Deborah Warner's ENO Eugene Onegin, so lavishly presented, often failed to press the right human buttons, Neil Bartlett's approach to Tchaikovsky in his later, slightly sprawling thriller The Queen of Spades, actually has much more to say and a tighter focus with which to say it. Not everyone seems to have warmed to that, least of all the critics, and it's true that there are vocal problems in the cast; but Jeffrey Lloyd-Roberts's obsessive outsider and Orla Boylan as the statuesque object of his easily side-tracked affections often hit the dramatic truth that the more lustrous singers over at the Coli - Toby Spence excepted - seem to have been missing. And it was true: Dame Josephine Barstow's Countess, the possessor of the three cards, was a radically rethought interpretation which pulled the tussle between age and beauty into thrilling focus.
The Barbican Theatre has never been an ideal venue for opera, its acoustics punishingly dry for an orchestra which couldn't entirely be accommodated in what had been misleadingly advertised as the "large-scale orchestral pit". Brass and timps sat downstage left and right; but ON music director Richard Farnes knew what to do to pull the right stops in as well as out. In any case, Thursday night must have been something of an attendance record for the happening Centre: the finale of Tchaikovsky's Fifth was striking up from the LSO and Gergiev in the concert hall as I came out for the second interval, and the foyers were thronged with youth attending installations and music from south-London collective Off Modern in the foyers.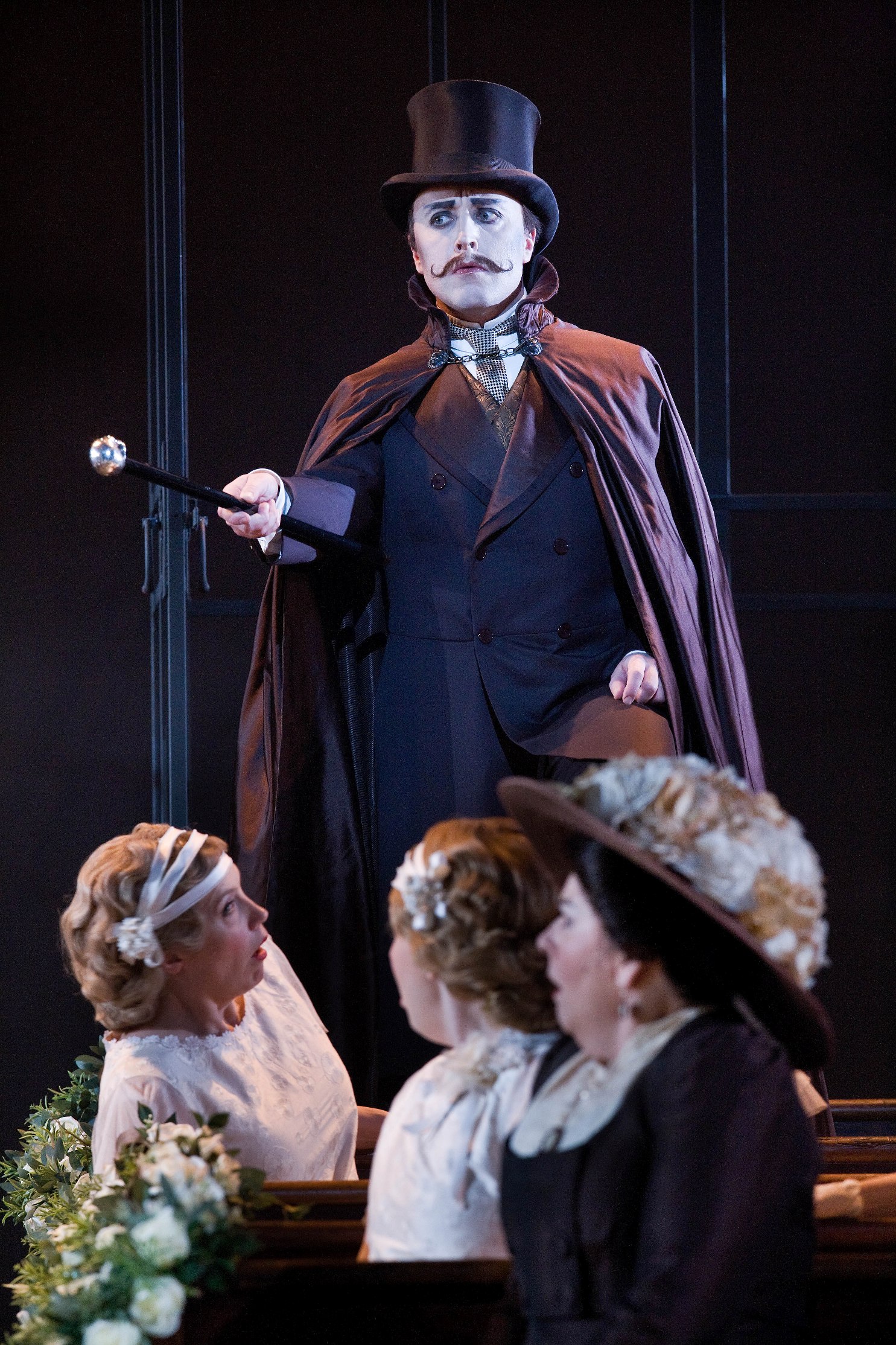 Cannily, the fare in the main theatre over Opera North's short residency complemented real fleshcreep with parody Gothic in the shape of the company's long-celebrated Gilbert and Sullivan Ruddigore. theartsdesk's Graham Rickson loved it both times round, and a Savoyard had trumpeted it as the best G&S production of all time. It wasn't, at least compared to the pocket gems we've had in London fringe venues this year; maybe some of the freshness has gone out of Jo Davies's often witty 1920s update, or maybe this rather overstuffed topsy-turvy fantasy isn't consistently one of the duo's best. And not everyone understands that in this kind of stylisation less can be more. But there's a consummate moustachio-twirling turn from Richard Burkhard as Sir Despard Murgatroyd (pictured above by Robert Workman), and the Act II scene of his sober exchanges with the once jilted, now slightly less Mad Margaret (Heather Shipp) is a highlight. Anyway, roll on the G&S revival, with a Patience coming soon - if you live in London - to, shall we say before it's truly official, a small theatre near you.
Cannily, the fare in the main theatre complemented real fleshcreep with parody Gothic
Share this article