Patrick Duff: The Singer review - agony and ecstasy of a rock'n'roll life
Patrick Duff: The Singer review - agony and ecstasy of a rock'n'roll life
A poetic and revealing account of a rock musician's highs and lows
Tuesday, 13 December 2022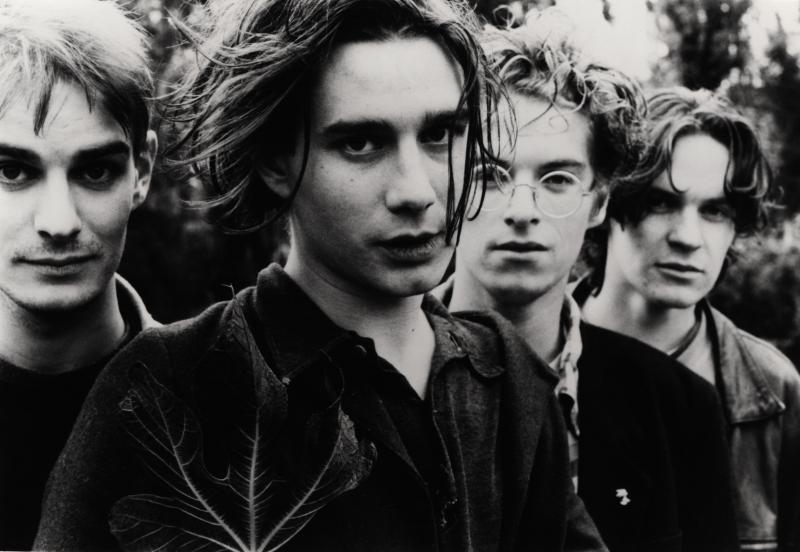 Patrick Duff, the Singer, with Strangelove
As our favourite rock stars become elders, there has been a steady flow of autobiographies, some ghosted, some authentically authored; more or less confessional, revisiting the ups and downs of life-journeys lived beyond the fatal 27th birthday that seems to have knocked an uncanny number of them out of play.
Patrick Duff, the lead singer and songwriter for the Nineties indie band Strangelove is an unlikely survivor. Strangelove, emerged at the tail-end of Britpop, were much admired by Radiohead and Suede. They almost made it big. The band were very good, and their music has stood the test of time – not least their second album Strangelove. They had brief moments of success and a devoted fan base, but something about the members' chemistry and not least the lead singer's deep sense of insecurity and consequent self-destructive spiral, prevented Strangelove from rising beyond cult status.
The story he tells in the first volume of his autobiography, takes us to the bottom-most circle of rock'n'roll inferno, with several consecutive plunges from rehab into craziness and addiction. From an Irish family settled in South Wales, nourished by traditional songs, Catholicism and a sense of community, he lived penniless on the streets, busked, and, barely out of his teens, got swooped up in the maelstrom of band life and the mixed blessings of the music business, fuelled by an innumerable variety of drugs, far too much alcohol, a romance with rock stardom and a good deal of talent – as a writer as well as a performer.
Patrick Duff writes just as he talks, like the best of story-tellers, with a self-deprecating sense of humour, a great deal of modesty and child-like innocence. This would make a perfect audiobook, voiced by the author himself. The language is peppered with clichés, but those well-worn turns-of-phrase are essential to everyday speech and the book reads like a piece of authentic oral history rather than an attempt at literature. And yet, as his song-writing has made clear over the years, Duff is also a poet, touched at every moment by what lies beneath the surface of people, places and things. His vision tunes into the magic to the world – whether it be the dream of a blonde girlchild who offered him the lyrics one of this best lyrics ,"Song to America", an old woman's spirit who inhabited a squalid Bristol flat he lived in, and whose voice mysteriously appeared on one of this home recordings, the magical presence of trees in Leigh Woods near Bristol, or the shamanic power of the musicians whose paths he has crossed.
The book is probably too long, overly detailed and a little repetitive, as if a life led on the road and the trail from one studio recording to another, were in essence so tortuous that telling the story would require obsessive attention to every twist and turn. The evocation of so many days and nights of alcoholic haze, hangover pain and withdrawal suffering feels a little overdone – but maybe that's the point: the author is committed to telling it like it was, in minute and horrific detail. It's the relentless repetition of highs and lows that makes gives this tormented life its character.
Patrick Duff's gifts are inseparable from his undoing. The man's skin-deep sensitivity is reflected in the generous allocation of photographs. He very often has a look of a startled animal, as if his nature had never been properly socialised. This is a man who writes of seeing and feeling very deeply the tragedy in other people's lives. He is what we call a sensitive, and for this alone, the book provides a unique, authentic and very moving account of what it feels like being psychic – attuned to a range of atmospheres and emotions that most people cannot bear to experience.
There is an epic or fairy-tale quality to Patrick's story: he seems to be blessed with encounters and events that come to his assistance at the worst possible moments – not least in churches he feels drawn to, and where he is rescued by something which feels like divine or angelic interference. He is as much of an instinctive pagan as a Christian: he is a rebel through and through, and yet open to anything that might come his way. It is this acutest of sensitivities that leads him to seek the support of drugs and alcohol. His human kind cannot bear too much reality.
Unlike the earlier martyrs of rock, Jim Morrison, Janis Joplin, Jimi Hendrix, Kurt Cobain, to name just a few – performers drawn to the shamanic but destroyed by it – Patrick Duff sinks as low as a man can go, and yet repeatedly comes back to the surface, as if his capacity for surrender and faith in angels were protecting him. His successful recovery from addiction is a work of immense courage – not least as he has not lost any of the over-sensitivity that led him to rely on drinks and drugs, he is still tormented by demons, but he has grown to understand the illusory nature of such things.
The book concludes with Duff's meeting with the most powerful "angel" of all, the singer and healer from Transkei, Madosini. Another "chance" encounter, that took him to the South African townships, and allowed him to discover healing traditions as ancient as they come. This connection with Africa and Madosini's ancestral lineage and wisdom resonated most powerfully with his own Irish roots and the heritage he had turned his back on when he set off on his crazy journey through the Dionysiac madness of rock'n'roll.
The Singer by Patrick Duff, Tangent Books (£30.00)