Nope review - more a nope than a yep |

reviews, news & interviews
Nope review - more a nope than a yep
Nope review - more a nope than a yep
Jordan Peele fails to reach his own extremely high bar, with this so-so genre mashup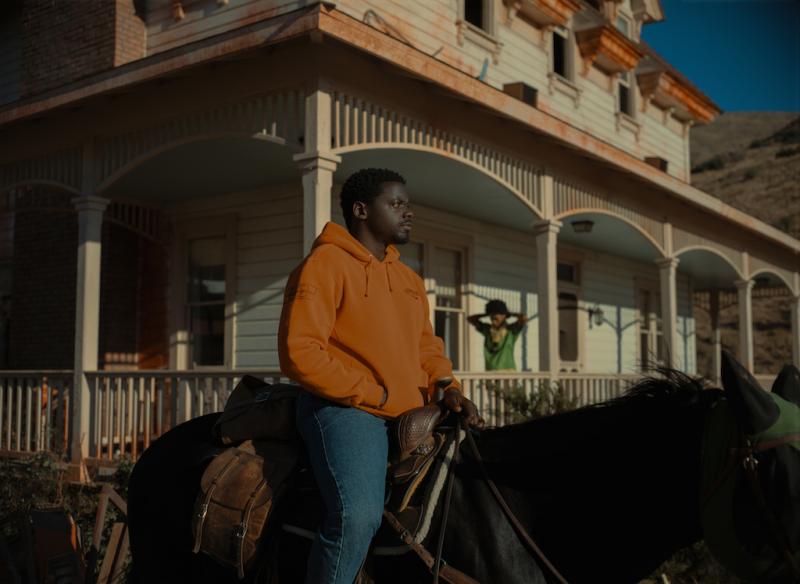 The west is about to get wilder: Daniel Kaluuya in 'Nope'
Writer/director Jordan Peele's first two features were horror films with bells on, their genuinely creepy chills accompanied by sharp, satirical social comment. Both were so good that there seemed absolutely no reason to doubt the next.
And for a time, Nope actually feels like a step up, a flexing of the muscles that adds (as many have already, accurately, pointed out) a Spielbergian sense of wonder and spectacle to yet another brilliant conceit. It's a surprise, then, when Peele doesn't sustain the magic, and this outing descends into something of a mess – an engaging, far-out mess, but a mess nonetheless.
Nope reunites the director with his Get Out star Daniel Kaluuya, who now plays OJ Haywood, a melancholy fellow who with his sister Emerald (Keke Palmer) has inherited a California horse ranch from their father, with a particular line of business: horse wrangling for Hollywood. The film opens with their charismatic dad dying in the most bizarre circumstances, victim to a sudden shower of miscellaneous objections from the sky – coins, keys and the like. Six months on, the siblings are struggling to keep the business afloat: OJ has the commitment but none of the necessary chutzpah, Emerald is the opposite; rather than complement each other, they're cancelling each other out.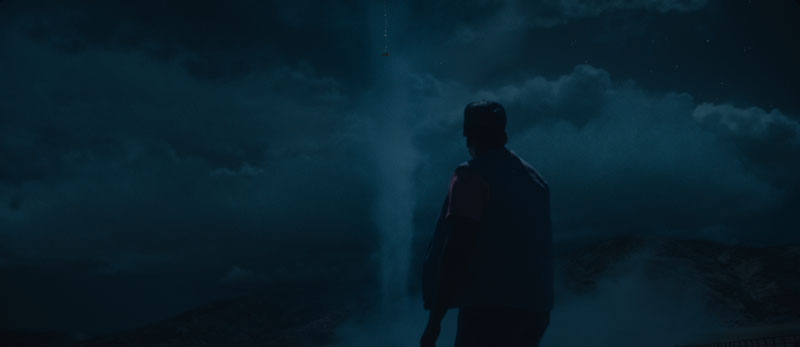 Meanwhile, OJ has been paying the bills by selling horses to Jupe (Steven Yuen), a former child star now milking what's left of his celebrity as front man for his cowboy theme park, who has set his sights on the entire ranch.
Since his father's death, OJ has been glued to the skies over the desert, suspecting something otherworldly was responsible. One night, as the power goes out for miles around and the horses become spooked, he becomes convinced that he's seen a spaceship in the clouds. Soon both his sister and Angel Torres (Brandon Perrea), a local they've employed to install security cameras, believe him.
And now Peele establishes his theme: rather than tell the government, or flee, or dive into philosophical introspection, or make mash potato mountains like Richard Dreyfuss in Spielberg's seminal Close Encounters of the Third Kind, these three young people immediately see the potential to cash in. And they set out to capture the spaceship – if that is, in fact, what it is – on film.
Accompanying the Haywood's attempt, as OJ puts it, to "get the star out of its trailer", are numerous flashbacks to the end of Jupe's career, when a chimpanzee murderously ran amok on a TV show he was starring in. The fact that Jupe cynically milks his status as sole survivor makes it inevitable that he will have his own ideas about how to monetise the alien in the vicinity (Steven Yuen below).
Just as Get Out was about racism and slavery, and Us about class and privilege, Nope reflects on society's obsession with fame and fortune, as realised by reality TV, YouTube, social media and the rest of it. The amount of sheer folly displayed by these characters adds "cautionary tale" to the genre mash-up of horror, science fiction and goofy adventure.
And, for the first time, the sheer scale of thematic and visual ambition proves too much for the ambitious Peele. 'Nope' (which doubles as "not of planet earth" and Kaluuya's glorious delivery of monosyllabic disbelief at his character's first, genuinely close encounter) is at its most effective as pure horror: the flashbacks to the murderous ape, the ranch house drenched in blood and gore from the heavens, the young protagonists running for their lives from the unseen object. There are a few wonderful moments, too, when Peele channels the exhilaration of the Spielbergian action sequence in full flight.
But just as Jaws became far less scary once the shark was in view, so Nope loses its terror, in fact becomes near farcical as the reality of what's overhead becomes clear. Moreover, Peele's scripting sorely lets him down: the execution of the Haywood plan, Jupe's alien-oriented sideshow, and the correspondence between the past and present stories are all clumsily achieved.
The attempts at comedy also scupper the tone. Here, I'm thinking less of Spielberg than M Night Shyamalan, who has an infamous knack of ruining a great idea with awkwardly comic execution.
But, as I've mentioned, the bar is high. Nope is fun, we root for the Haywoods and the amiable Angel, and there's a terrific cameo by Michael Wincott, playing a veteran film director who offers his services to the trio – and eats the scenery much like Robert Shaw as the fisherman Quint in Jaws. There's a warning here too: if you want to capture an alien on film, while allowing time to run for your life, don't hire a cameraman who's obsessed with magic hour.