Album: Placebo - Never Let Me Go |

reviews, news & interviews
Album: Placebo - Never Let Me Go
Album: Placebo - Never Let Me Go
UK alt-rockers successfully stick to what they know on first full new album in nine years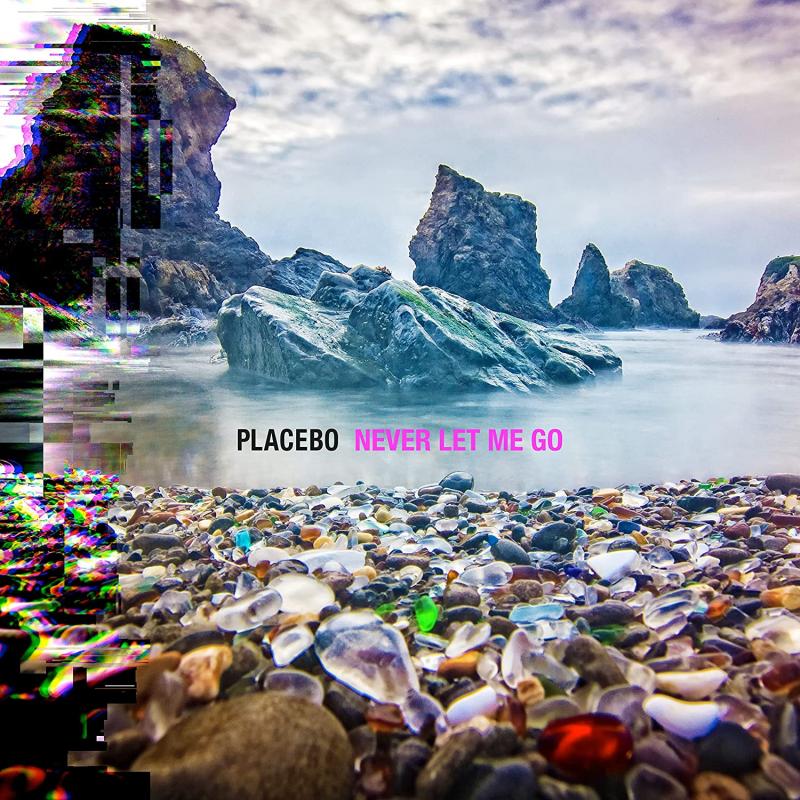 Are you ready to rock pool?
Alternative rock icons Placebo make an anticipated return in 2022 with their eighth album Never Let Me Go. Their last release was 2016's greatest hits collection A Place For Us To Dream, and the wait has been long for the next, proper instalment from vocalist and guitarist Brian Molko and bassist Stefan Osdal. The good news is they return with aplomb.
Opening track "Forever Chemicals" begins with digitised percussion that arouses interest before enveloping all in its path with a thick, velvety smooth layer of distorted guitars and bass. Having begun their career with a more orthodox grunge sound typical of the Nineties, as they progressed and developed Placebo incorporated slight variations drawn from other genres (utilising synths and a violinist until 2013's Loud Like Love), but all the while carried along with Molko's trademark nasal, almost spoken vocals. Never Let Me Go rocks and rages yet is melodic and thoughtful, all at the same time.
"Beautiful James" follows, a pulsing melodic anthem that champions the diversity Placebo have emblemised since "Nancy Boy" stood up to the laddish culture of Nineties Britpop. Elsewhere, "Happy Birthday in the Sky" imparts a degree of abstraction and introspection but retains moments of encompassing noise, with a chorus to explode listening devices in moody fashion. After a fairly grunge-led opening salvo, the album takes some creative detours: "The Prodigal" employs strings, which adds a welcoming change of texture, and "Sad White Reggae" injects funk rhythms before erupting into a rocking bridge section. Meanwhile, "Try Better Next Time" couples an upbeat dynamic with pointed lyrics contemplating the uneasy global environmental situation.
From the breadth of sounds to the range of subjects Molko addresses, by the time closer "Fix Yourself" arrives, it's abundantly clear Placebo have returned with something rich, varied and worthwhile. Whether the listener is a die-hard Placebo fan, or simply someone with a penchant for riffs and alternative rock, Never Let Me Go holds its own.
Below: listen to "Happy Birthday in the Sky" by Placebo
The album rages, yet is melodic and thoughtful, all at the same time
rating
Share this article