Bo Burnham: Inside, Netflix review - a masterpiece about lockdown angst |

reviews, news & interviews
Bo Burnham: Inside, Netflix review - a masterpiece about lockdown angst
Bo Burnham: Inside, Netflix review - a masterpiece about lockdown angst
Tour de force of confessional comedy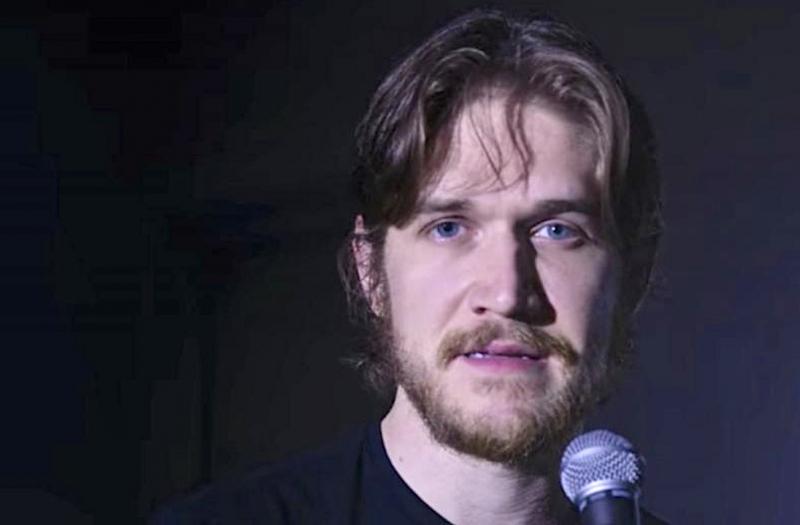 Bo Burnham's Netflix special charts a year like no other
Some people perfected their banana loaf or sourdough bread during lockdown. Others tried to learn a new language or how to play an instrument. Bo Burnham produced this masterpiece.
He is listed as the sole performer, writer, camera operator, editor and director of Inside. It was shot at his home studio in Los Angeles, his growing straggly hair and beard marking the passage of time (though it often jumps between timeframes). It's a tour de force of original songs, stand-up comedy (with a laughter track), straight-to-camera-confessionals, music videos and special effects.
It starts playfully, packed with clever lines from his songs as he promises to "heal the world with comedy", the white saviour trope surfacing a few times in the show's 90 minutes, and some straight-out gags, such as when he says: "Don't expect lovely smooth transi-" as he jump cuts to the next scene. There are sections of varying lengths on a multitude of themes – "White Woman's Instagram" is performed with coy looks at camera and Burnham wearing a T-shirt emblazoned with a trite slogan; "FaceTime With My Mom" is a conversation with his mother in which his mime shows us what's really happening rather than the subtitles running across the screen; or a spoof on how he, a US millennial, has become a "social culture brand" complete with woke political messages, but really it's all about the money.
The clever throwback for longtime Burnham fans is that his career started as a YouTube sensation, uploading videos of dry gags and parody songs he recorded alone in his teenage bedroom before he could escape to the freedoms of adult life; now he is alone in another room (where we also see him sleeping and surviving on bowls of noodles) producing a grown-up's narrative of lockdown existence. Gradually the tone gets darker, with Burnham talking about feeling trapped inside this room, and how his mental health is suffering.
But is it real? Is Burnham experiencing some sort of pandemic-induced breakdown, or is this meta comedy taken to the extreme? We know that he wasn't actually living in this room during 2020, but we also know that he has struggled in the past with his mental health. In 2016 he said he wasn't going to perform live for an indefinite period as he was suffering panic attacks on stage, and his career has since taken a filmic turn: he wrote and directed coming-of-age comedy-drama Eighth Grade (2018), appeared in Promising Young Woman (2020) and has directed specials for fellow comics including Chris Rock.
In Inside Burnham shockingly addresses having suicidal thoughts, but then performs a lovely introspective song, "Don't Be Scared", that suggests he has worked through the pain within. And when we see him towards the end – clean-shaven and with a new haircut – it underscores the possibility that this was all a fever dream.
Who knows? Either way this is an extraordinary accomplishment that captures the despair of 2020 for so many.