Test Signal: Northern Anthology of New Writing review – core writing from England's regions |

reviews, news & interviews
Test Signal: Northern Anthology of New Writing review – core writing from England's regions
Test Signal: Northern Anthology of New Writing review – core writing from England's regions
A rich cross-section of new and northern writing to right the wrongs of regional imbalance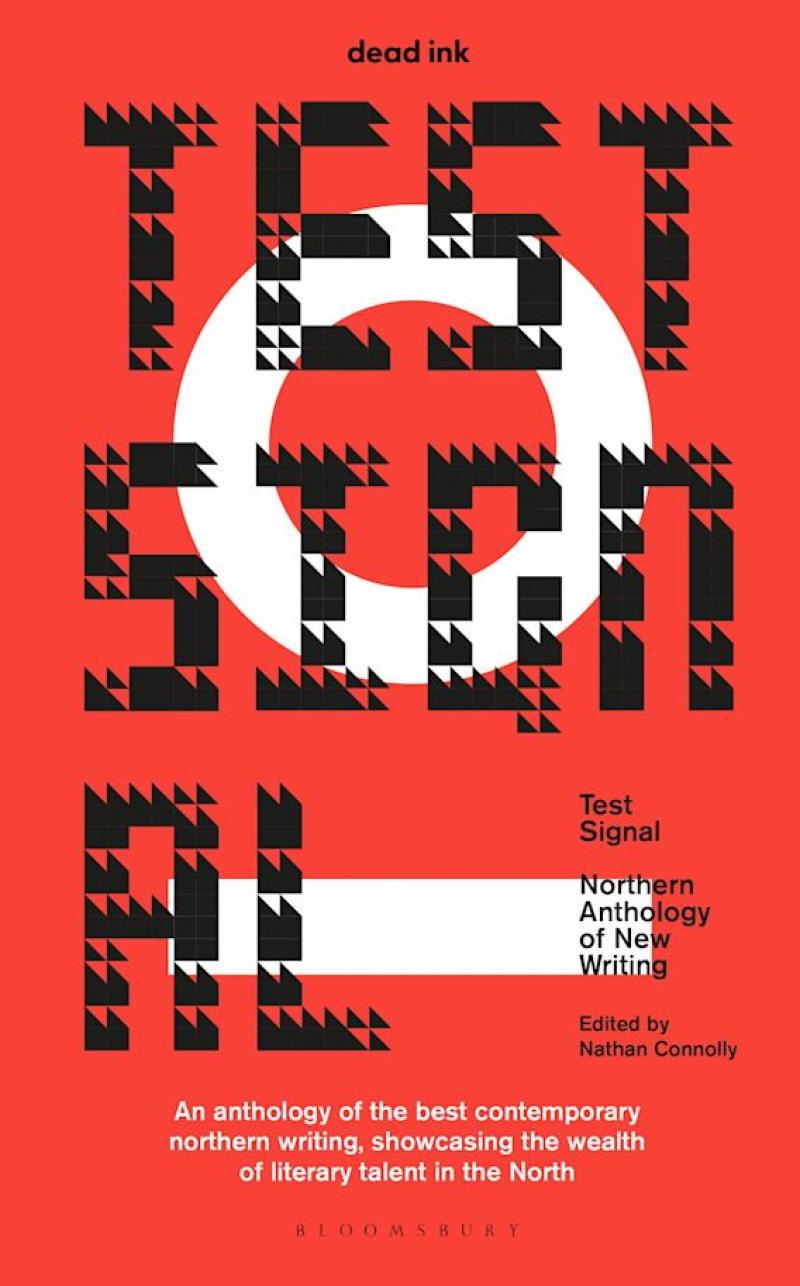 "On the Ordinance Survey map, it has no name", writes Andrew Michael Hurley, of the wood that nevertheless gives its name to his essay. "Clavicle Wood" provides the first chapter in the Test Signal: Northern Anthology of New Writing.
It is a mediation on meaning, bountiful in its praise of a place that is, above all else, a repository of memories: "We've come to call it Clavicle Wood, my family and I, on account of my eldest son breaking his collarbone there twice when he was younger". Like all the writing in
Test Signal
, it belongs to the contemporary. Amid the terror of the
pandemic
, Hurley's wood provides a "sanctuary", exchanging the cycle of tragic headlines and upward-angling graphs for "the progression of floral changes: snowdrops to celandine to bluebells to the swirl of downy cottonwood seeds let loose on a warm afternoon in May". In this wood, change is marked not by death, but transformation.
Edited by Nathan Connolly, Test Signal is billed as a "a stop-motion montage of changing tastes, preoccupations and trends". To this end, Hurley gives voice to a region that reverberates with personal significance. Clavicle Wood, by his own admission, is "nothing to look at", imbuing the essay with a moving frankness. This makes the news of its impending demolition more difficult to bear, but it also gives way to writing that, channelling the ruminative gravity of Macfarlane, is some of Test Signal's most powerful. "For those of us who love and need these natural spaces between the bricks and concrete", Hurley writes, "the thought processes that might lead a person to be so unconcerned about the destruction of a wood are unfathomable".
"Clavicle Wood" draws strength from its obscurity; Crista Ermiya's "The Mary House", by contrast, takes pains to define its terrain. The eponymous house is St Mary of Gaunt: "a tiny convent and seminary built in Northumberland in the early 1800s", now in ruinous abandon. Though it plays host to the narrative, the convent's role is largely passive – it's naming an active effort on Ermiya's part to insert northern history into a southwards-facing canon. Still more brazen in its northernness is Matt Wesolowski's "Wabbit". Composed in joyful Geordie dialect, its narrator is ostensibly a purveyor of the infamous Newcastle nightlife. Beginning "I'm fuckin mortal", Wesolowski blends bravado with vulnerability in this tour of Tyneside, launching "off down through the Bigg Market", "past the young'uns outside Perdu … spice-boys and slappers", and "Old Queen Vic sat in her folds of stone", where the story takes a turn for the abstract.
Jenna Isherwood's "Transplant" follows a female narrator's experience of smuggling a foreign seed through airport customs. Taken "from my grandmother's balcony garden", this long-distance re-potting serves as a neat metaphor for the experience of assimilation. "Perhaps if I cover enough of these streets, I will eventually know this place, and it will know me", Isherwood writes. The North, as anywhere, is replete with nationalities, cultures, and histories; yet, what for many in Test Signal is a home, is for others a destination. Nowhere is this more on display than in Tasweef Khan's "Asylum Decision", which takes the shape of a Home Office asylum application rejection letter, detailing in a series of itemised bullet points its applicant's journey through conflict, fear, and forced migration.
"Asylum Decision" is Test Signal at its most formally dexterous. For Khan, the very impulse towards narrative collides against a language of doubt, deviance, and denial: "It is likely you have fabricated this detail to bolster your asylum claim", reads one assessment. This sense of persecution is equally present in Sarah Sherwood's "How You Find Yourself". Fatalistic in retrospection, the story's Batley-born narrator retells her gradual coming-to-terms with class and cultural inequalities – a process that begins in childhood, with her participation in online forums. "They live in happy-sounding places like Guildford and Hereford", she writes enviously of her newfound friends. The focus is on feeling, but Sherwood is also probing the very notion of what it means to be "northern" in an age of eroding physical geographies. With age, the narrator acquires a sharper critical faculty, but only alongside a growing sense of inadequacy: "You start to construct a narrative about yourself, about your past".
A patchwork of identities all fiercely their own, the North is defined nevertheless by what it is not. Underinvestment, lack of opportunity: these are meaningless in isolation. In Test Signal, London appears as scary, offish, unwelcoming. It is huge. It is also, however, magnetic. Arriving in the capital, few of the stories need justify their presence there, while those that do speak for the whole. In the case of Sherwood's narrator, there is a tragic compliance in her venture south, and her ultimate prize: "a graduate scheme at a multinational marketing firm which offers career progression and a pension".
In the introduction to Test Signal, Connolly outlines the vision for: "a wide-ranging and collaborative project that bridged the gap between the North of England and the publishing industry largely based in London". With this in mind, it is fitting that the latter should feature so frequently, but north-south binaries are just one facet of this broad and various collection. Test Signal is multitudinous, slippery: a more than adequate flag-bearer for a region that is, in Connolly's words, "always evolving, adopting, reinventing".
The North, which for many in Test Signal is a home, is for others a destination
rating
Share this article