Crosby, Stills, Nash and Young: Déjà Vu 50th Anniversary Deluxe Edition |

reviews, news & interviews
Crosby, Stills, Nash and Young: Déjà Vu 50th Anniversary Deluxe Edition
Crosby, Stills, Nash and Young: Déjà Vu 50th Anniversary Deluxe Edition
California combo's fabled second album gets a monster 4-disc reissue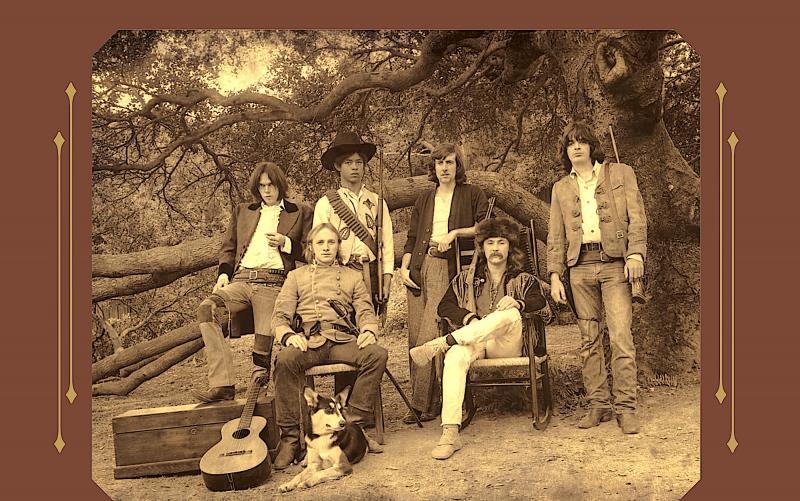 Home on the range: Crosby, Stills, Nash and Young, with bassist Greg Reeves and drummer Dallas Taylor
With over eight million copies sold in its 50-year lifespan, Déjà Vu was, as Cameron Crowe writes in the booklet accompanying this compendious four-CD edition, "one of the most famous second albums in rock history".
It was originally released in March
1970
, only some nine months after Crosby, Stills and Nash's influential debut album, yet in the space between the two, the tectonic plates had somehow shifted.
CS&N had now gained their Y in the brooding form of Neil Young, and the indivisible tightness of the original trio – so exactly mirrored in their radiant harmony singing – now had to find a way to accommodate the brilliant but obstinately solitary Canadian. While the original three added their harmonies to Young's songs, Young was never part of the CSN chorus. While they were recording Déjà Vu at Wally Heider's LA studio by day, Young would slip away to Sunset Sound studios at night to work on his solo album, After the Gold Rush.
As Graham Nash told Young's biographer Jimmy McDonough: "Neil was very Neil during Déjà Vu. He never played us all his songs… and he would take his CSNY tracks down to the studio, do overdubs and mix 'em himself. Once again, it's part of Neil's insatiable quest for control." Young disingenuously commented that CSNY was "something that I did every once in a while."
One can only speculate about the outcome if, instead of Young, CSN had managed to recruit Steve Winwood or John Sebastian, both of whom were approached (one little treat included here is CSN's beautifully touching version of Sebastian's wanderer's-return ballad "How Have You Been"). But Young proved to be the grit in the oyster, and whatever upheavals went into it, Déjà Vu stands as a monument to the hippy dream while also signalling the end of it.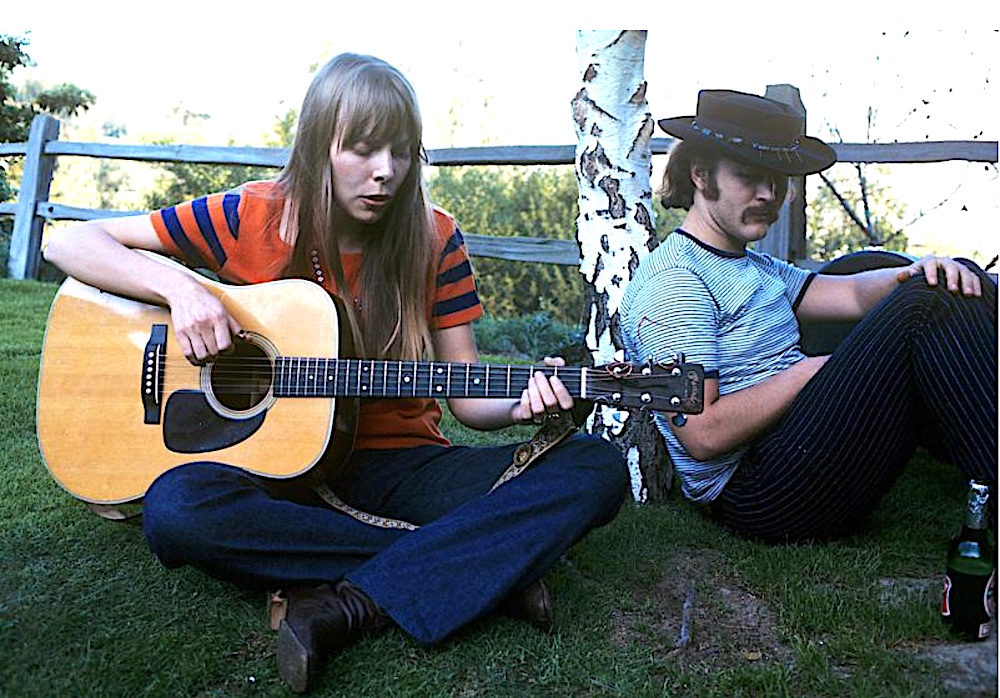 Recording sessions began in Los Angeles on 15 July 1969, and ended at Wally Heider's in San Francisco on 28 December, on the brink of the new decade. In between, CSNY had appeared at the Woodstock Festival, the symbolic high tide of the counterculture, but also at the accursed Altamont Festival on 6 December '69, now frequently (if glibly) cited as the day the Sixties died. Only three months after Déjà Vu's release, CSNY recorded Young's song "Ohio", his searing musical news bulletin inspired by the shooting of anti-Vietnam war protestors at Kent State university.
Turbulent times, mirrored in the frazzled mental states of the musicians. The recording of Crosby Stills & Nash had found the participants basking in the glow of musical and personal harmony, but the Déjà Vu sessions were quite the opposite. Nash had split up from his paramour Joni Mitchell (another of the extra gems here is a ragged demo recording of "Our House" by Nash and Joni, ending in peals of Joni laughter), Stills and Judy Collins had parted company, and worst of all, Crosby was in a state of trauma after the death of his girlfriend Christine Hinton in a car accident. "He was never the same," Nash remarked (pictured above, Joni Mitchell and David Crosby).
The resulting album is a milestone, though the way that it feels more like four singer-songwriters loosely collaborating than a cohesive band has sawn away at the collective ethic of the debut album. No question, it has its episodes of brilliance. The opening track, "Carry On", was one of Stephen Stills's finest moments as writer and arranger, as he fused together "Carry On" with a reworking of "Questions", originally written for his previous band, Buffalo Springfield. This worked outrageously well, the crowning inspirational touch being the insertion of a spectacular vocal chorale – the "love is coming, love is coming to us all" section – as the hinge between the two halves. This is also a Young-free zone, and a showcase for the multi-instrumental Stills (there's an alternate version on Disc 4 featuring much more of Stills's funky wah-wah guitar than on the final version). Kudos, incidentally, to drummer Dallas Taylor and precocious teenage bassist Greg Reeves, only 15 when he played on the Déjà Vu sessions and already a veteran of recordings with The Supremes and The Temptations at Motown.
Nash's simple ditties, "Our House" and "Teach Your Children", have outlasted their superficial tweeness and seem like messages in a bottle from a lost era, while the hanging chords, shifting time signatures and strange harmonies of Crosby's title track evoke a state of mysterious suspended animation.
Young's contributions never felt like his best work (no doubt he was saving them for his solo recordings), though "Helpless" exerts a kind of exhausted charm. As for his grandiose "Country Girl", perhaps intended to be a mini-symphony in the vein of "Expecting To Fly", it adds up to less than its three separate parts. At least Young helped to complete "Everybody I Love You" by putting an ending on Stills's "Know You Got To Run", which, as an earlier take reveals, was just an infinite loop of headbanging chords. Young's major contribution was, arguably, his blazing lead guitar work on the combo's rampaging version of Joni Mitchell's "Woodstock".
The nitty-gritty of this release lies in the myriad of outtakes and demos, where the musicians worked through the Déjà Vu material but a lot more besides. For instance, Stills delivers a lovely ripple-picking solo version of "So Begins the Task", later adapted for the Manassas double album, and a much more plausible acoustic version of "Know You Got to Run". "She Can't Handle It" would end up as "Church" on Stills's first solo album. He also leads the group through funk-rock workouts on "I'll Be There", "Same Old Song" and "Everyday We Live", which aren't great songs but do sound very like the way CSNY played on the 4 Way Street live album.
There are a couple of Nash solo items, "Question Why" (simple folk-pop) and "Sleep Song" (horribly syrupy), but it's Crosby who springs the biggest selection of surprises. There are two versions of "Laughing", one solo and one with (presumably) Stills and Nash, each excellent in different ways and entirely different from the version on Crosby's solo disc If I Could Only Remember My Name. A solo take of "Triad", which Jefferson Airplane recorded after The Byrds didn't want it, is a mesmerising mix of Crosby's coolly mellifluous voice and quizzical jazzy chords and harmonics. For good measure there's a version of his oceanic odyssey "The Lee Shore", with its original 1969 vocals.
It's an absorbing deep-dive into the group's teeming creativity as the Sixties wound to a close, with plenty of clues about where they'd go next. Typically, though, extra demos or outtakes from the secretive Neil Young are conspicuous by their absence, other than a version of "Birds" (which would appear on After the Gold Rush) featuring just Young and Nash. Amusingly, Nash has to point out to Neil that his guitar is out of tune.
Neil Young proved to be the grit in the oyster
rating
Share this article