Sisters With Transistors review - the forgotten frontier |

reviews, news & interviews
Sisters With Transistors review - the forgotten frontier
Sisters With Transistors review - the forgotten frontier
Remembering the women who changed music forever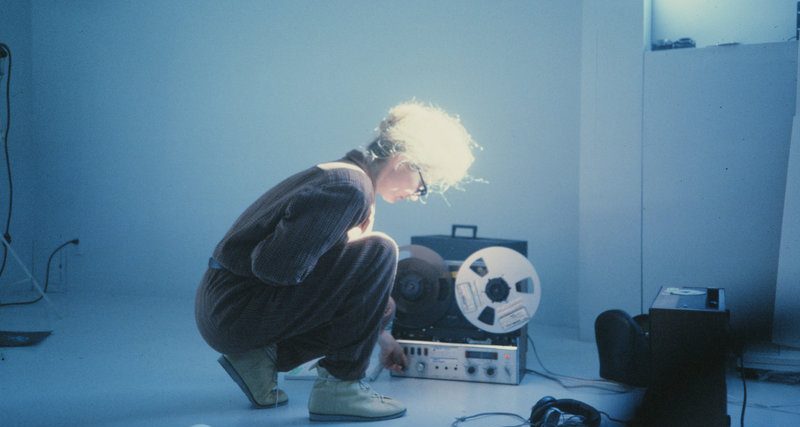 Electronic soundscape artist Maryanne Amacher
From deep within the bowels of the BBC Radiophonic Workshop came the sounds of the future. Strange howls and beeps, unnatural yet recognisably human-made. And while this was the dawning of a new epoch for music, it was also the frontier of a larger societal shift. A space where women could invent, compose and lead.
Sisters with Transistors is a documentary that celebrates these pioneers, framing electronic music at the heart of the feminist movement. The Second World War, for all its horrors, brought with it great technological advances and wider employment opportunities for women. By the time the fighting ended, we were in a new atomic age. And that age needed a new sound.
But even though the sounds have become iconic, many of the creators have not. Some may recognise Doctor Who composer Delia Derbyshire or Kubrick collaborator Wendy Carlos, but how many have heard of Bebe Barron, composer of the first ever electronic film score? Or Laurie Spiegel, who developed one of the earliest music computer programmes? Quite simply, there's no Vangelis and Hans Zimmer or Four Tet and Calvin Harris without them.
These women were forging a new direction for music, from the stuffy BBC studios to avant-garde Greenwich Village. And though they were all very different in upbringing and personality, Sisters perfectly demonstrates the traits they all shared: the most extraordinary intelligence, imagination, virtuosity and patience. Sometimes sounds were discovered from days of exploration, other times they were crafted through meticulous calculations. Every time, there was a genius behind them.
What's perhaps most impressive is how this message is portrayed. The use of narration and contributors is minimal. Instead, director Lisa Rovner lets the music and the archival footage prove its own worth. These women helmed huge machines comprised wires and tapes and oscilloscopes. How they managed to create music from these contraptions is as alien to us now as it was back then.
The eternal argument facing these composers was whether these strange electronic soundscapes constituted "music". Indeed, some people might watch this film and struggle with the more challenging pieces. But you can't help but be mesmired by concert violinist-turned theremin player Clara Rockmore, performing "The Swan" by Saint-Saëns with such precision and character. Or the way Derbyshire builds rhythms and melodies from reels of tape stuck together.
Sisters With Transistors is more than a music documentary. It's a long overdue tribute to the women that broke barriers in music, technology, and society as a whole. This is not a retrospective, it's a new beginning. Who knows how many future maestros will be inspired by this film?
They all shared the most extraordinary intelligence, imagination, virtuosity and patience
rating
Explore topics
Share this article