Women Make Film: Part One review - a mesmerising journey of neglected film |

reviews, news & interviews
Women Make Film: Part One review - a mesmerising journey of neglected film
Women Make Film: Part One review - a mesmerising journey of neglected film
Cousins' latest opus seeks to give a voice to the women cinema neglected
Equally ambitious in scope as his 900min ode to cinema The Story of Film: An Odyssey, Mark Cousins' latest work, Women Make Film, is a fourteen-hour exploration of the work of female
tsdesk">film directors down the decades.
Cousins' Irish brogue no longer narrates the action, having replaced himself with the likes of Tilda Swinton (who also produces the film), Jane Fonda, Adjoa Andoh, Sharmila Tagore and Kerry Fox (at least in the first 20 chapters that this review covers). They, and Cousins, guide us on a self-described 'road movie', that shifts from clip to clip, continent to continent, traversing time and space.
We might not hear Cousins' voice, but his infectious passion and thorough knowledge of cinema ring through the well-researched script that draws on the work of nearly 200 female filmmakers, ranging from the familiar, such as Ava DuVernay and Kathryn Bigelow, to less well-known names such as Japanese actress-turned-director Kinuyo Tanaka and Senegalese filmmaker, Safi Faye.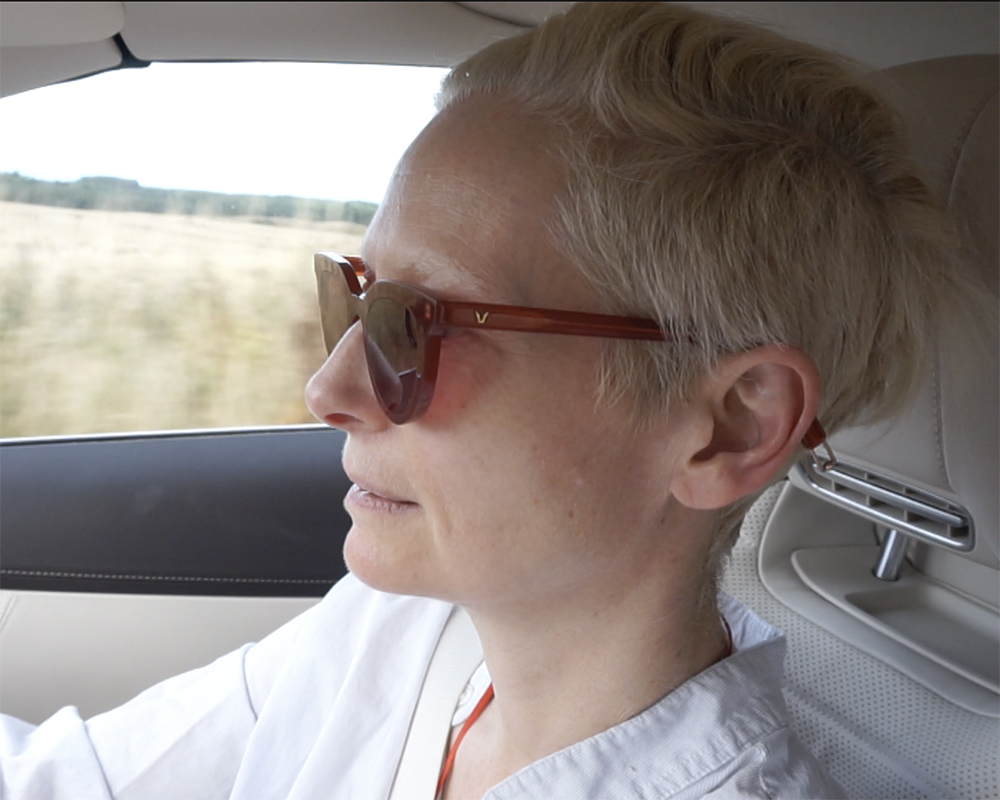 The films selected, discussed, and examined have been curated by Cousins to explore the craft of filmmaking. With exacting detail he shows how women have used techniques of editing and tracking to depict scenes, dreams and believable characters.
Yet, there is a glaring anomaly. In a film that invokes gender in its very title, his decision not to focus on the way women have been unarguably excluded by the film industry, and the abuse and misoygny exposed by the #MeToo era, will be brought into question.
Cousins' focus is on the craft, explored with rigour, passion and knowledge. But can we separate that craft from the dynamics of the film industry? Moreover, while he does examine issues of sexism and the female experience in the films selected, the fact remains they come to us through the lens of a man.
The active choice of not addressing these questions will no doubt generate a lively debate, but what isn't in doubt is that Cousins has shone an overdue spotlight on a myriad of long-neglected films made by women. If only we look beyond the western canon of American and British films, there exists a wealth of undiscovered or little-known films made by women that we should be watching. It's also encouraging to see a documentary that profiles such an expansive array of films that are culturally and racially inclusive.
Another boon of this documentary is that Cousins gives fresh perspectives on old classics. Whether it's his deconstruction of Garth's 'Foxy Lady' dream sequence from Penelope Spheeris' Wayne's World, or how the contrasting tones of Mary Harron's American Psycho control the feel of the film, he schools us in everything from the crafting of a believable reality to the kinetic power of tracking shots.
Above all, Cousins is captivated by the aesthetics and techniques of great cinematic storytelling. He wants us to share in his discoveries, look a little closer and see what we might discover.
The active choice of not addressing these questions will no doubt generate a lively debate
rating
Explore topics
Share this article