Hope Gap review - memories of a marriage |

reviews, news & interviews
Hope Gap review - memories of a marriage
Hope Gap review - memories of a marriage
Nighy and Bening animate a marital autopsy
Irreconcilable differences: Grace (Annette Bening) and Edward (Bill Nighy)
William Nicholson's Shadowlands screenplay was his most devastating expression of English repression. His second film as director goes to the source, in this fictionalised account of his parents' divorce, which he waited till they were dead to make.
Grace (
Annette Bening
) and Edward (Bill Nighy) are the couple who finish when he walks out one Sunday morning, Jamie (Josh O'Connor) the torn son. The Sussex coastal backwater of Seaford is the picturesque backdrop, filmed with more feeling than the script.
Grace is an unreasonable woman, Edward an over-reasonable man. The clockwork which let these opposite natures grind together for 29 years snaps suddenly. She hits him and tips over the kitchen table, in a film where suddenly popped toast otherwise counts as violent. His head jerks with anger when he's slapped, revealing his suppression's fierceness, the reaction she seeks almost rising. "It's like somehow you sneaked away when I wasn't looking," she complains, baffled by an absence she can't place, an emotional removal now past recovery. Instead he really leaves for another woman. "It was me she touched," he tells Jamie of this simpler love, relaxing at last.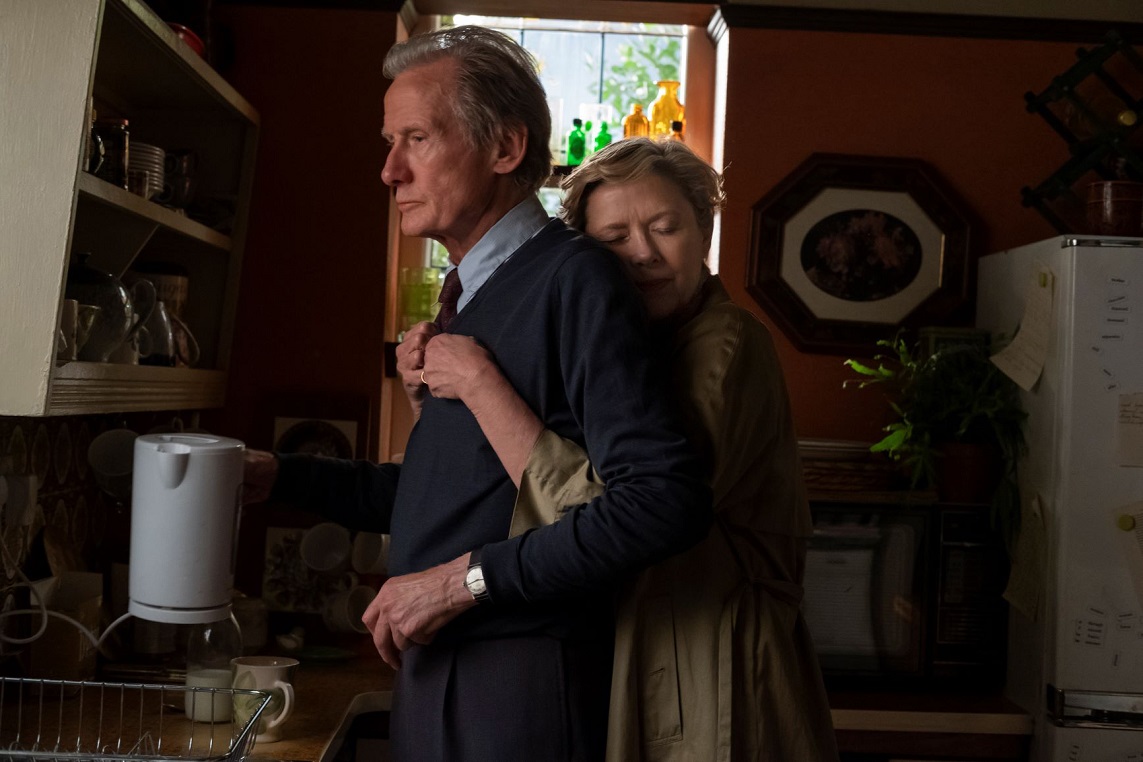 Aerial shots sweep over the Seven Sisters cliffs, and Seaford's hinterland is wandered with practised ease: the meadows towards the Downs and the fatal pull of cliffs such as Beachy Head, a notorious suicide spot. Edward and Jamie are framed against Newhaven's Napoleonic fort and coloured beach huts. The very ice cream Edward licks seems materialised from memories, a seaside Madeleine, as Nicholson sets down this Sussex of his mind. It's here that his film has value. Though much was shot in Yorkshire and the studio, its primary landscape is a native son's.
But having got in so close, Nicholson can't see his script clear. Bening's condition for working under his novice direction was to "mess up" her lines, and they need it. Based on his 1999 play Retreat from Moscow, every notion is theatrically loaded. "I suppose it's because I don't like things to end," Grace says of her habit of not finishing tea, and the metaphors thud on.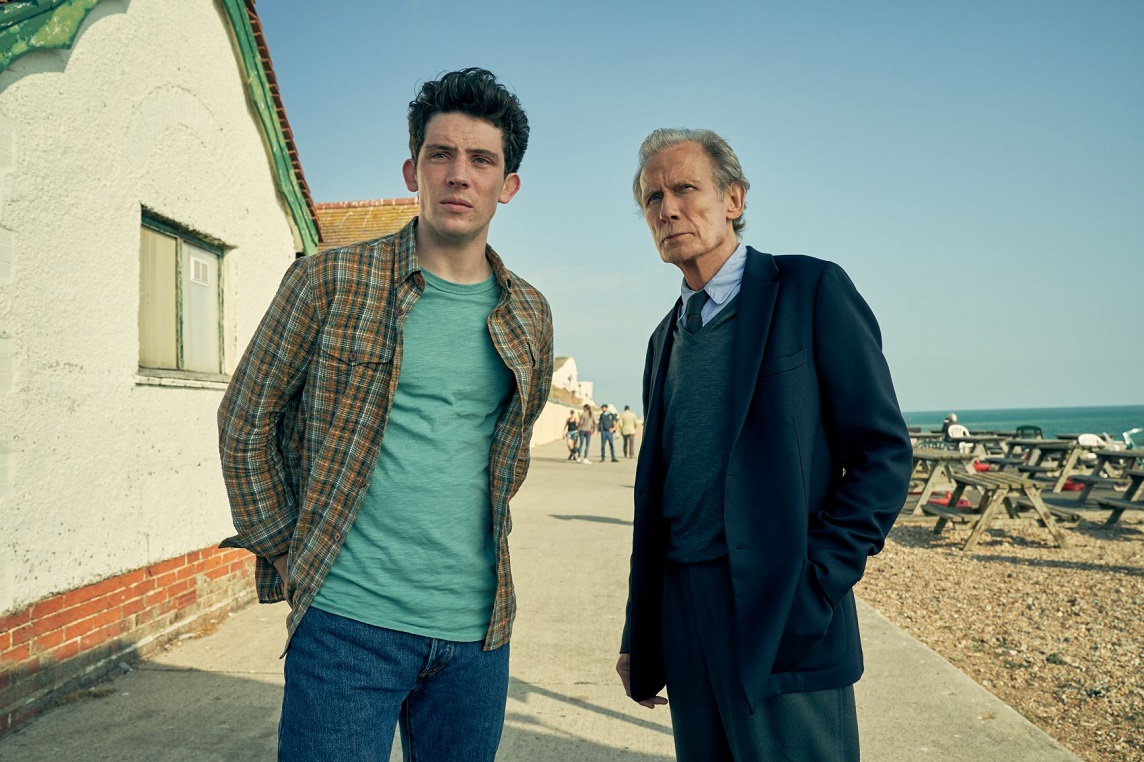 Bening and Nighy commit as best they can. She has a trademark abrasive set piece in a solicitor's office (where the unpleasant English tradition of admiring cut-glass rudeness to underlings is revived), and turns coquettish to Jamie after outbursts, charm leavening her slashing impatience. Her punctilious English accent is off enough to sound drugged. Nighy focuses on how a husk would move. He's bent over, his usual dryness tinderstick brittle, ready to crack and pop in his feelings' forest fire. Both are worth watching. But they are finally animatronic versions of real people in Nicholson's head. His finely turned words for them crowd in like overwrought carpentry, till nothing moves.
Only O'Connor, pictured above left, so good as a repressed gay Yorkshire hill farmer in God's Own Country, is left room to breathe. Essentially playing the author as he participates in his family's pain, Jamie's own numbed repression shatters when talking to friends. Typifying Hope Gap's blind spots, the modern youthful friends seem fake. But as Jamie breaks down, reality briefly bleeds into this fumbled film, whose heart otherwise stays withdrawn.
Bening's English accent is off enough to sound drugged. Nighy focuses on how a husk would move
rating
Explore topics
Share this article