Classical music/Opera direct to home 20 - more signs of musical life around the UK |

reviews, news & interviews
Classical music/Opera direct to home 20 - more signs of musical life around the UK
Classical music/Opera direct to home 20 - more signs of musical life around the UK
Pavilion gala in the Buckinghamshire countryside, plus concerts live and recorded
Sheku Kanneh-Mason during the filming of the first Philharmonia session
So, arts people, you've had precisely two days to get your outdoor events ready, so where are they? Well, it seems that Glyndebourne had advance notice and will be holding its garden concerts soon, though they sold out almost immediately. Opera Holland Park will be doing something later this month; these and others are adaptable and inventive, given half a chance.
Meanwhile, onscreen you can feast on the gorgeous nature, cultivated and otherwise, at Garsington between Pavilion performances and enjoy Sheku Kanneh-Mason alongside Philharmonia players in the striking surroundings of the recently-renovated Battersea Arts Centre. Socially-distanced chamber music continues live at the Fidelio Orchestra Café after last week's brilliant launch by Steven Isserlis, and Glasgow's airy Concert Halls welcome four chamber concerts, albeit audienceless and to be broadcast on BBC Radio 3.


Garsington Opera Unmuted
Here's a reflective, topsy-turvy gala of sorts, beginning in mid-third act with one sextet and ending with another usually heard as prelude. Minimal context assumes knowledge especially of Mozart's Le nozze di Figaro, where the selection begins with the valet's discovery of his real mother and father. Sam West is to hand with succinct observations and readings in the walled garden and the other one to the side of the award-winning pavilion recreating at Wormsley the glories of Lady Ottoline Morrell's Garsington original.
One radiant light of the proceedings is soprano Soraya Mafi (pictured below) who lives every phrase as Susanna, and whose breath control is impressively reflected by baritone Roderick Williams in the Act 1 arioso of Tchaikovsky's Eugene Onegin and Sam Furness playing poet Lensky in elegiac mood. Brindley Sherratt as Tchaikovsky's Prince Gremin is deeply affecting in the refrain of that eminently detachable bass aria.
Nardus Williams and Joshua Bloom seem a little less comfortable with the format – the bass-baritone, so good in the Garsington Figaro recently screened, doesn't know where to put his eyes, and the soprano, though poised. doesn't get into character – though they contribute to the perfection of the Fidelio Canon-Quartet.
And how lovely it sounds with just chamber forces of the Philharmonia – seven strings led by Zsolt-Tihamér Visontay and top wind players, so soulful in the Tchaikovsky. Garsington leader Douglas Boud conducts, but leaves the strings to have the last, supremely cultured word in the Sextet from Strauss's Capriccio. Classy, and beautifully filmed to boot.Roll on Rosenkavalier in the 2021 season, along with a revival of Onegin, Rossini's Le Comte Ory and Handel's Amadigi.


Philharmonia Session 1 with Sheku
A portmanteau cello concerto, Saint-Saëns' delicious First, seems like a good way to kick off these short concerts, especially with a soloist so deservedly in the limelight at the moment, Sheku Kanneh-Mason. John Wilson's special penchant for British masterpieces is reflected in the deeply spiritual companion-piece, Vaughan Williams' Fantasia on a Theme of Thomas Tallis. Filmed in Battersea Arts Centre last week, the concert will be shown live on Thursday at 7pm, and then you can watch on YouTube whenever you feel like it for the following 30 days. Further details here on the Philharmonia's website.


Lockdown Live from Glasgow's City Halls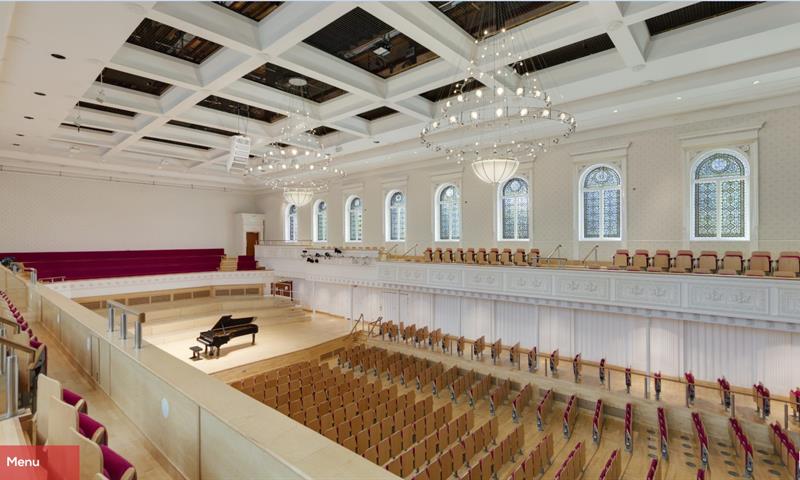 Following the success of the Wigmore Hall's weekday lunchtimes on screen and radio throughout June, you can hear on Radio 3 – but not see – four chamber recitals by the best as part of BBC Arts' Culture in Quarantine. The miniseries runs from Tuesday to Friday and starts with bass-baritone Michael Mofidian and pianist Julia Lynch in songs by Schubert, Tchaikovsky, Ravel and Vaughan Williams. Then it's a procession of Scottish greats: Steven Osborne in Schubert's last piano sonata, harpsichordist John Butt with tenor Thomas Walker in music by Handel and his contemporaries, and percussionist Colin Currie. Theartsdesk's Miranda Heggie will be reviewing the whole sequence. Full details here.


Mirga and the CBSO revisited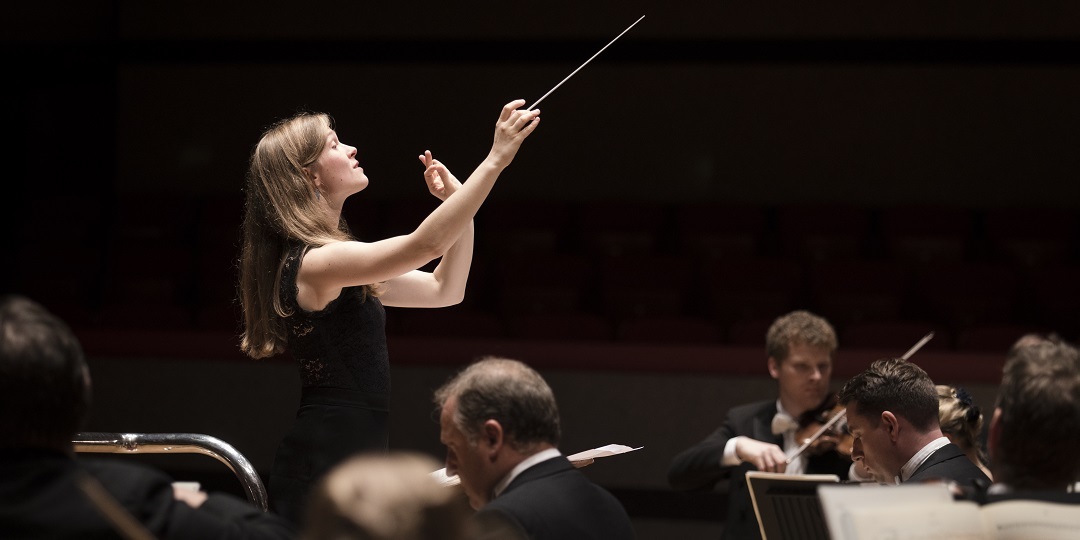 On Wednesday at 6pm or Thursday at 3pm, you can buy a £5 "ticket" to see the City of Birmingham Symphony Orchestra, Chorus and soloist Clara Ek with galvanizing principal conductor Mirga Gražinytė-Tyla (pictured above by Benjamin Ealovega) in an extensive sequence from Grieg's incidental music to Ibsen's Peer Gynt. It was a wonderful concert; the pity is that you don't get the first half, a rare chance to hear The Sea by Mirga's Lithuanian compatriot Čiurlionis. I'd pay another £5 to revisit that. Further details here on the CBSO's website.
One radiant light of the Garsington proceedings is soprano Soraya Mafi, who lives every phrase
Explore topics
Share this article