'Most significant is the experience of being confronted by different ideas': Steven Osborne on free piano lessons from quarantine |

reviews, news & interviews
'Most significant is the experience of being confronted by different ideas': Steven Osborne on free piano lessons from quarantine
'Most significant is the experience of being confronted by different ideas': Steven Osborne on free piano lessons from quarantine
One of the world's great pianists on why he needs to teach right now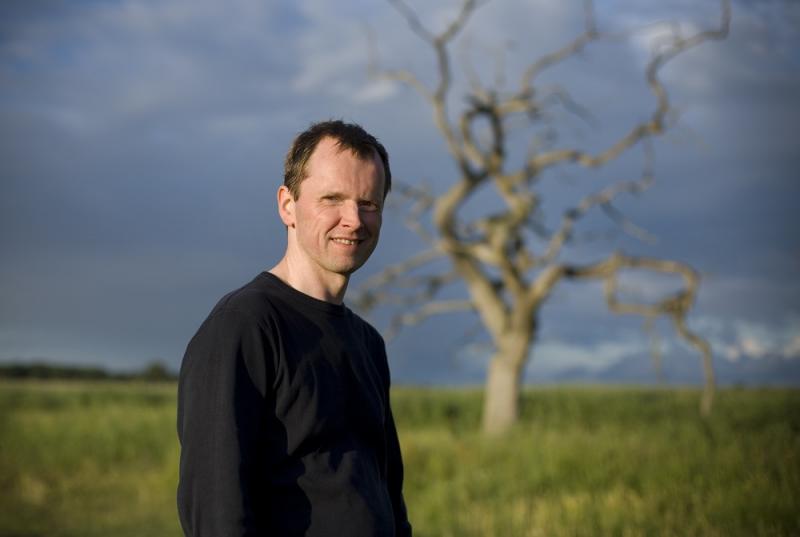 Steven Osborne: keen to get 'out of the house'
How fast the world can change. What seemed unimaginable just weeks ago, the effective shuttering of our societies, is now a reality in many countries for at least weeks and quite possibly several months to come. I hope for the health and security of all of you reading this. I'm not going to reflect on our situation at any length as I'm sure many of you have read far more on the subject than is good for you - I certainly have!
- but rather I want to talk about an idea that came to me a few days ago that gave me a lot of pleasure.
As I reflected on months at home without concerts and thought about all of you in analogous situations, I suddenly thought it would be lovely to give a free online piano lesson each week as long as this UK lockdown continues, both getting me "out of the house" and giving others something to break up the monotony of confinement. I've done a lot of teaching as a visiting professor over the years, especially at the Royal Conservatoire of Scotland in Glasgow and the Royal Academy of Music in London, and I really miss it if a couple of months go by without any lessons. Undoubtedly, part of the pleasure of teaching is enjoying expressing my own feelings about music - I suspect we all have a bit of the narcissist in us (though perhaps performers more than most!). But more significant is the experience of being confronted by different ideas and swallowing one's instinct to say "No! Do it like this!".
For professional pianists, whose endless hours in solitude can easily breed the belief that their particular musical approach is "right", this is an important corrective. On top of that, there is the great pleasure of witnessing emerging talent. Sometimes I'm secretly jealous of students' technique - "I really wish I could do that!" Occasionally I'm truly moved by what a student is able to express. Perhaps most pleasurable of all are the discussions: helping students to deepen their engagement with music and exploring this almost miraculous process by which notes on a page can create something so meaningful. You never know what is going to stick.
I have always remembered one of the pithiest bits of advice I ever got from a teacher. Hearing me trying to make a certain bit in a Chopin sonata sound "musical" by messing with the rhythm, Charles Rosen (pictured right in younger years) told me, "Look, nothing is happening there. If nothing is happening, don't do anything". I still think that's one of the wisest things I've ever heard about the art of interpretation. Rosen was a fascinating man - in general discussion he poured forth an endless stream (almost onslaught) of erudition, but while teaching he was surprisingly non-invasive, his comments mainly concerned with structure, simple and to the point. I only had a handful of lessons with him but I was always impressed that such a great musician could approach teaching with that kind of openness.
While we're on the subject, Rosen could also be extremely funny. Here's a quote where he discusses a climactic moment in Beethoven's Op. 111 Sonata: in a slow melody, the highest note on the keyboard is held for a long time, far longer than it can survive acoustically….
More than any other composer before him, Beethoven understood the pathos of the gap between idea and realisation, and the sense of strain put on the listener's imagination is essential here. The best argument for using the pianos of Beethoven's time in place of the modern grand piano is not the aptness of the old instruments but their greater inadequacy for realising such an effect, and consequently the more dramatic effort required of the listener. The modern piano, however, is sufficiently inadequate to convey Beethoven's intentions.
I digress. How are the free lessons going to work? If you're interested, just send me an email to freepianolesson@excite.com, and at the end of each week I'll put them all into a virtual hat and pick one out. I'm sorry I won't be able to answer your emails but I'll inform the winner each Monday and post their name on my blog, starting 7 April. I'll write a further blog post when I'm stopping - I may extend beyond the lockdown depending how long it lasts - so until then, assume the offer is still open. I want to emphasise that amateurs are welcome - part of the pleasure of this endeavour is meeting people from different backgrounds and sharing an hour or so around music. Whatever you want to get out of the lesson is fine, whether you're a music student wanting a masterclass kind of thing, or an amateur wanting some tidbits of advice, some chat, and a hopefully diverting hour. But I'd suggest no beginners because I'm no use teaching beginners: something like ABRSM Grade 5 and above is fine. This will be genuinely random, so there's no need to waste time wondering what to write.
Four points:
- The lesson will take place over Zoom or FaceTime
- You need to speak decent English
- Please don't nominate your child unless he or she is enthusiastic!
- You don't have to email every week – I'll keep them all for subsequent draws
Good luck! And I wish all of you the best in this very challenging time.
Whatever you want to get out of the lesson is fine, whether you're a music student or an amateur
Explore topics
Share this article