Catherine Belton: Putin's People review - an instant classic |

reviews, news & interviews
Catherine Belton: Putin's People review - an instant classic
Catherine Belton: Putin's People review - an instant classic
An explosive account of what Putin's Russia owes to the KGB Playbook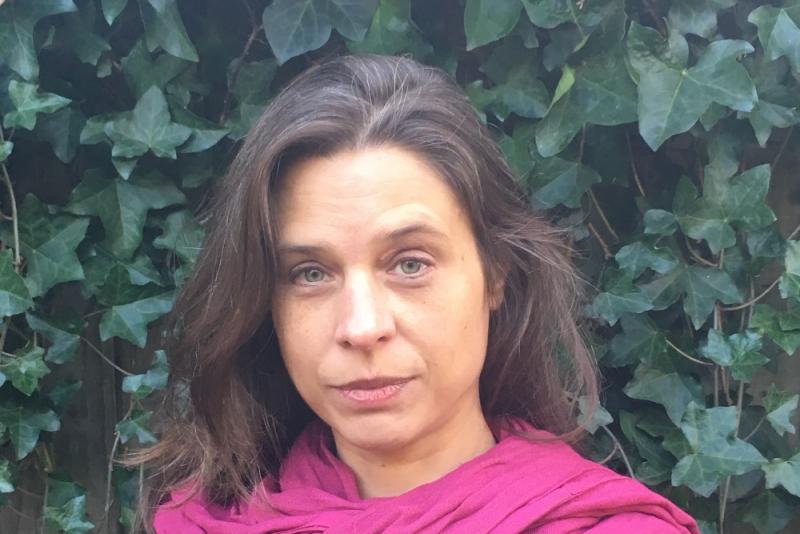 Catherine Belton is the former Moscow correspondent for the Financial Times
In October 1991, Russian prosecutors gained access to the Communist Party Central Committee's headquarters in Moscow's Old Square. The offices had been sealed after President Boris Yeltsin ordered an investigation into the Party for its role in the August coup attempt. Thousands of files had been found shredded to ribbons. But one erstwhile Party employee had succeeded in smuggling out a trove of documents.
They contained the secrets of the Soviet Union's vast financial empire – including details of payments to communist-linked parties abroad – all overseen by the KGB.
Catherine Belton is an investigative journalist and former Moscow correspondent for the Financial Times. Her explosive new book, Putin's People, tells the story of how the KGB's late-Soviet, black-cash schemes formed the model and blueprint for how Putin's Russia leverages its geopolitical influence in the 21st century. Combining meticulous sourcing with scintillating analysis, Belton reveals a never-before-seen "shadowland of half-truths and appearances" occupied by a cohort of spies and security officials who have seized power in Russia and are now using it to sow chaos in the West.
Routed through so-called "friendly firms", trusted custodians and smuggling networks, the KGB were able to siphon billions of roubles out of Russia in order to create secret stores of cash in preparation for the Soviet Union's collapse. A young Vladimir Putin, stationed as an intelligence officer in East Germany, played his own part in this process, Belton uncovers. Putin's Dresden years have always been shrouded in mystery, but the author has fastidiously followed obscure leads and tracked down sources who knew him at the time. Her revelations feel genuinely subversive. One source – who remains anonymous – is a former member of the Red Army Faction, a far-left militant group that engaged in a spree of bombings, killings, kidnappings and robberies across West Germany in the seventies and eighties. The man tells Belton that Putin and his colleagues personally supported members of the group, assisting them in obtaining weapons and cash.
With startling attention to detail, Belton diligently cross-checks claims first voiced by the inimitable Marina Salye, a democratic politician who headed up an inquiry into the so-called "oil-for food" programme overseen by Putin when he was deputy mayor of St. Petersburg in the 1990s. What follows is an unparalleled account of the creation of a violent fiefdom presided over by Putin and his cronies. The deputy mayor's office cut deals with the ruthless Tambov crime gang who controlled the city's seaport, and doled out licenses worth millions to fake companies. Hiding behind them were Putin's friends, KGB men like himself, many of whom are now prominent figures in government and big business. City hall became a "model for how Putin's Russia would be run."
When Yeltsin let the security men in through the backdoor, too preoccupied by the threat of the communist old guard, Putin and his intelligence agencies began to tighten their hold on power, fundamentally perverting the country's institutions. Critics were silenced. The judiciary was bought up.
Most impressive is Belton's gripping and dramatic retelling of the ruthless vendetta carried out by the president's office and the FSB (the KGB's successor agency) against the Yukos Oil Company. Its owner, Yeltsin-era oligarch Mikhail Khodorkovsky, was thrown in jail. Yukos' assets were later seized and transferred to state-owned companies. From then on, doing business in Russia required Putin's express approval. "If the state says we need to give it up, we'll give it up," said one young tycoon.
In Russian criminal parlance, the term obschak refers to the shared loot of thieves. Little distinction is made between what is intended for personal use and what is to be used to fund the gang's activities. According to Belton, a vast slush-fund has been hoarded away by Russia's corrupt elite – mostly held in private offshore accounts – that functions parallel to the federal state budget. It is a strictly off-the-book system, without the checks and balances of democratic transparency.
Following the money, Belton makes sense of a bewildering number of leaks and exposés, from the Panama Papers to the Deutsche Bank "mirror trades" and the so-called Moldovan laundromat. She expertly explains how these complex financial schemes – serviced by a curious cast of shadow bankers, middlemen and mobsters – have siphoned huge sums of money out of Russia and into offshore havens. These funds have been used to peddle influence in the West. Russian black cash has financed pro-Kremlin separatists in Eastern Ukraine, funded networks of think-tanks and alliances, and supported anti-establishment parties on both the left and right of politics. Marine Le Pen's National Front in France took a €9 million loan from a Russian laundromat-linked bank. Senior officials in Italy's Liga Nord, the party of Matteo Salvini, explored Kremlin-linked oil deals to finance their election campaign.
Belton devotes an entire chapter to the cultivation of Donald J. Trump by a loosely affiliated network of businessmen and brokers who all share links to the Russian intelligence agencies and criminal underworld. Trump luxury casinos and condos were the mob's money laundering vehicle of choice. 
But the author exercises welcome restraint in what could easily descend into a futile dot-connecting exercise. She swats away suggestions that the courting of Trump could have been a more sophisticated and long-term planned operation. There is no talk of "golden showers". As one source, a KGB defector, tells Belton, the whole thing "was about as subtle as a kolkhoz, a giant Soviet collective farm filled with peasants."
But it is exactly the subtlety of Belton's analysis that makes Putin's People an almost faultless book – and an instant classic. She succeeds in legitimizing certain truths which have long been the preserve of fringe oppositionists. With her unwavering regard for fact, Belton has made the truth unassailable.