Blu-ray: Kansas City |

reviews, news & interviews
Blu-ray: Kansas City
Blu-ray: Kansas City
Robert Altman's jazz-stoked 1930's homage to his hometown bares its violent underbelly
Following the yellow brick road: Harry Belafonte and Jennifer Jason Leigh in 'Kansas City'
After Robert Altman re-established his critical reputation with The Player in 1992, he directed nine more films – including two of his most ambitious multiple-character works, Short-Cuts (1993) and Gosford Park (2001).
In terms of notable speaking parts, his Kansas City from 1996 was a comparatively modest undertaking. Yet Altman's evocation of his Missouri hometown in 1934 as a nocturnal maelstrom of political corruption, Mob raids, and shaking jazz joints gave it an epic-intimate quality – like a Thomas Hart Benton canvas come to life. You can really believe you're there, as the saying goes.
Altman's fly-on-the-wall observation of people's foibles and messy race and class collisions is typically wry. Blondie O'Hara (Jennifer Jason Leigh), a Jean Harlow wannabe with bad teeth and the gall of the Lindbergh baby kidnapper, seizes and holds to ransom the laudanum-quaffing socialite wife, Carolyn (Miranda Richardson), of DC-bound presidential aide Henry Stilton (Michael Murphy). (Pictured below: Richardson, left, and Leigh)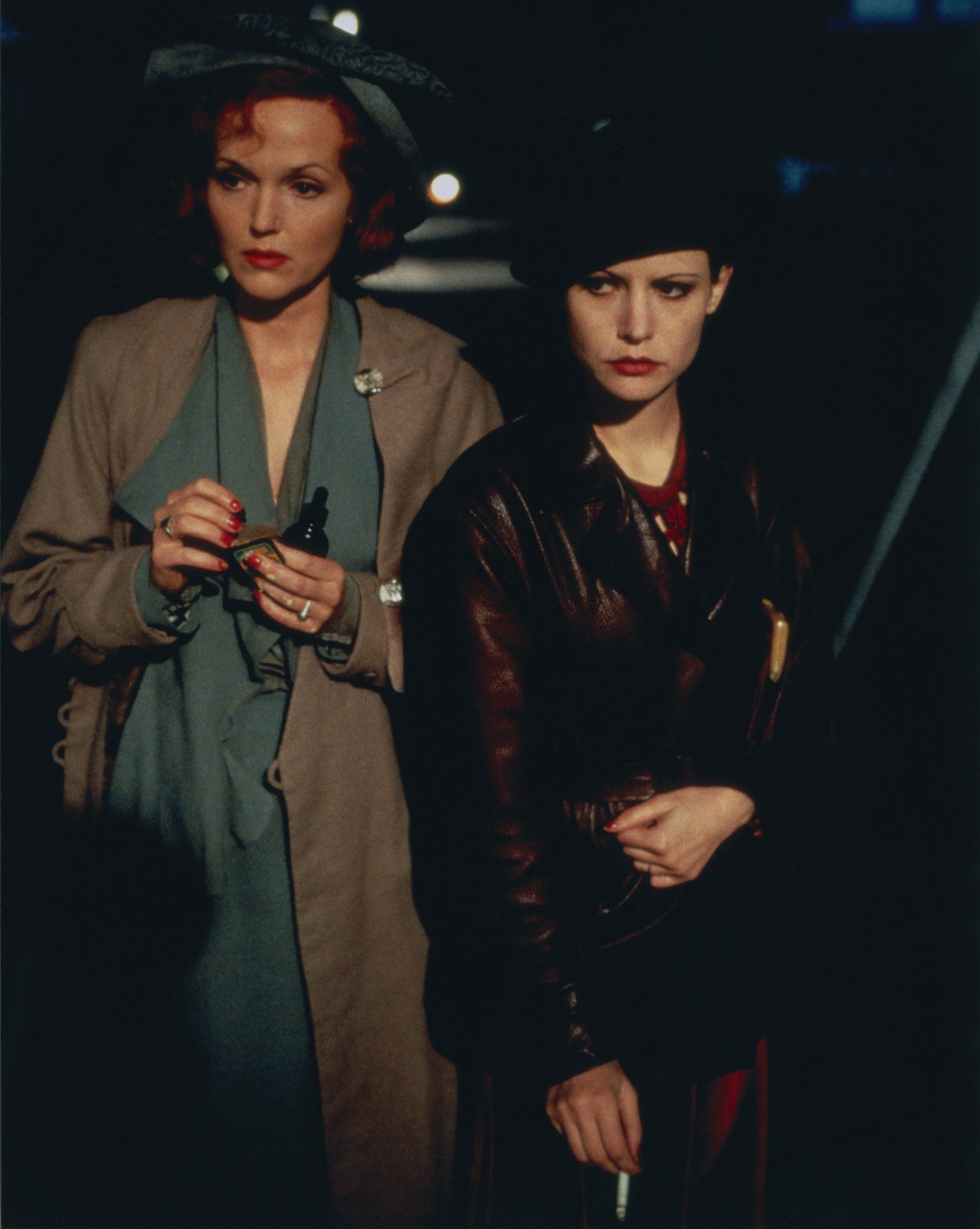 This is Blondie's way of coercing Stilton to liberate her husband, petty crook Johnny (Dermot Mulroney), who has been captured by the ruthless gang boss Seldom Seen (Harry Belafonte) – aka Ivory Johnson, the real-life homicidal gambling promoter and brothel-keeper who died at 102 in 1985. Unwisely wearing blackface, Johnny mugged the black high roller Sheepshan Red (AC Smith) when he was heading to his annual splurge at Seldom's Hey Hey (originally Hey Hay) jazz club and gambling den.
The particular fly on the joint's wall (and Altman's surrogate in the film) is a 14-year-old black apprentice horn player called Charlie Parker (Albert J Burnes), who goes there to learn from the super-macho tenor sax "cutting contests" between the likes of Coleman Hawkins (Craig Handy) and Lester Young (Joshua Redman), and to hear other musicians, like pianist and band leader Count Basie (Cyrus Chester) and blues shouter Big Joe Turner (Kevin Mahogany). The music they make onstage – like the repeated theme of Altman's The Long Goodbye (1973) – counterpoints the main characters' ragged emotions. Altman was largely successful in his attempt to give the movie an illusory sense of non-linearity, echoing jazz music's unpredictability.
Altman was born in 1925, the year Tom Pendergast (played by Jerry Fornelli), the boss of the local Democratic political machine, began his 14 year reign of Kansas City. Pendergast did good civic works while allowing his tavern-owning gangster friends to conduct business as usual during the Prohibition. Heading back to the city to extricate Carolyn from her jam, Stilton discovers Governor Guy Park (Cal Pritner), Pendergast's man, is preoccupied with the next day's election; Steve Buscemi plays a vicious vote-rigger for the Democrats. Rescuing becomes a measure of integrity: Blondie will do anything to save her man; Stilton does his duty by Carolyn without enthusiasm; young Charlie takes under his wing a pregnant adolescent (Ajia Mignon Johnson) whom do-gooding white ladies, pledged to helping her get an abortion, have kept waiting at the station. Her condition has ironic import for Blondie and Carolyn, implicitly defined by their childlessness.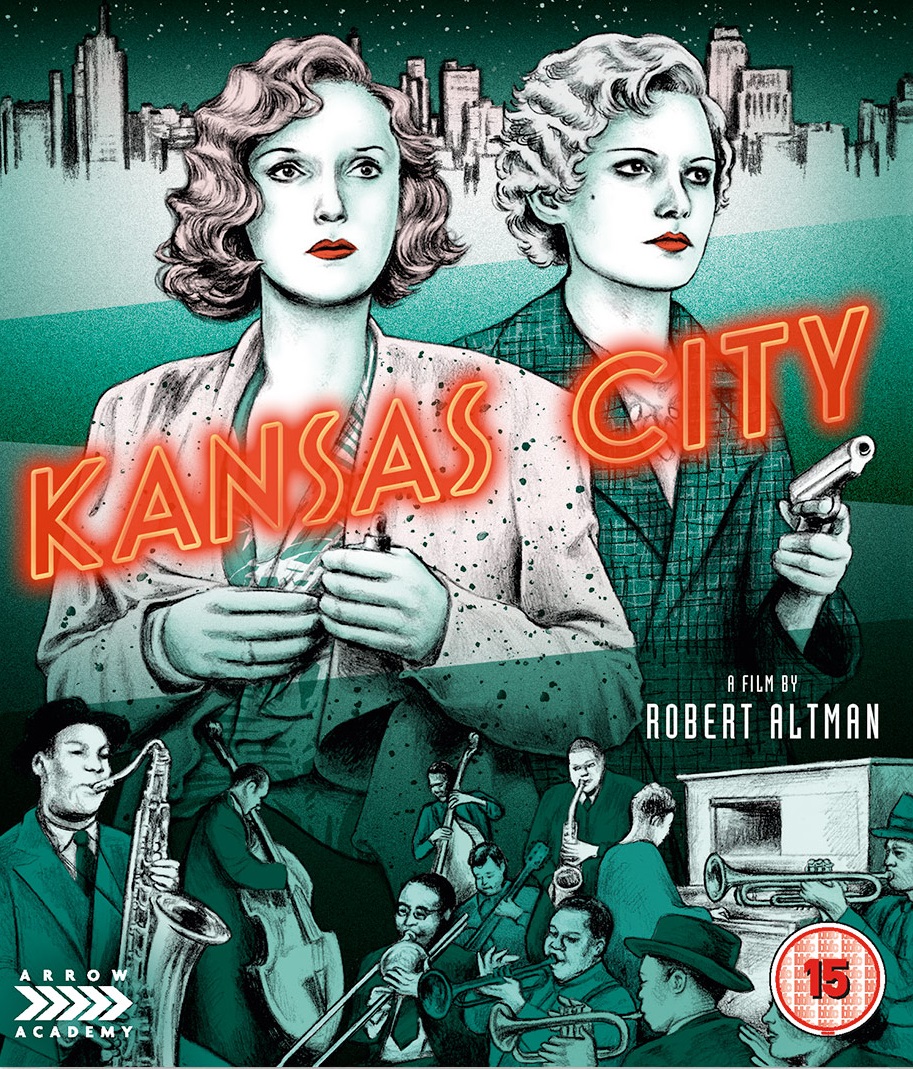 Leigh and Belafonte are magnificent: Blondie is romantic devotion incarnate; fiercely talking to himself and anyone who enters his orbit, Seldom bears the weight of racial hatred. They are matched by Richardson, whose dreamy, passive Carolyn become a helpmate to her kidnapper and sees and understands more than she lets on, not least that her marriage is a pale shadow of Blondie's.
Kansas City returned less than $1.4 million on its estimated $19 million cost. If that was a reflection of Altman's cold eye, it shouldn't deter new audiences enjoying the movie as a multi-faceted gem – and, as a neo-modern city symphony, an exemplary forerunner of Quentin Tarantino's Once Upon a Time…in Hollywood. Arrow Academy's Blu-ray includes an audio commentary by Altman; EPK interviews with Altman, Belafonte, Leigh, Richardson, and Redman; an introduction and 2007 visual essay by cinema documentarist Luc Lagier; and featurettes.
British critic Geoff Andrew notes in his thoughtful new appreciation of Kansas City how Blondie, in desperate kidnapping mode, automatically assumes the persona of a tough-talking movie moll. It prompts a question: would Mulroney's sly, self-preserving Johnny have gone to the same lengths to rescue Blondie as she does to rescue him – if he's truly a Clyde to her Bonnie, a Romeo to her Juliet?
The titular city is a nocturnal maelstrom of political corruption, Mob raids, and shaking jazz joints
rating
Explore topics
Share this article