Classical CDs Weekly: Josquin, Tchaikovsky, Janet Sung |

reviews, news & interviews
Classical CDs Weekly: Josquin, Tchaikovsky, Janet Sung
Classical CDs Weekly: Josquin, Tchaikovsky, Janet Sung
Colourful violin repertoire, 16th century mass settings and heady Russian romanticism
Saturday, 07 December 2019
Spiky Ravel from Janet Sung and the Britten Sinfonia
Josquin: Missa Mater Patris, Bauldeweyn: Missa Da pacem The Tallis Scholars/Peter Philips (Gimmell)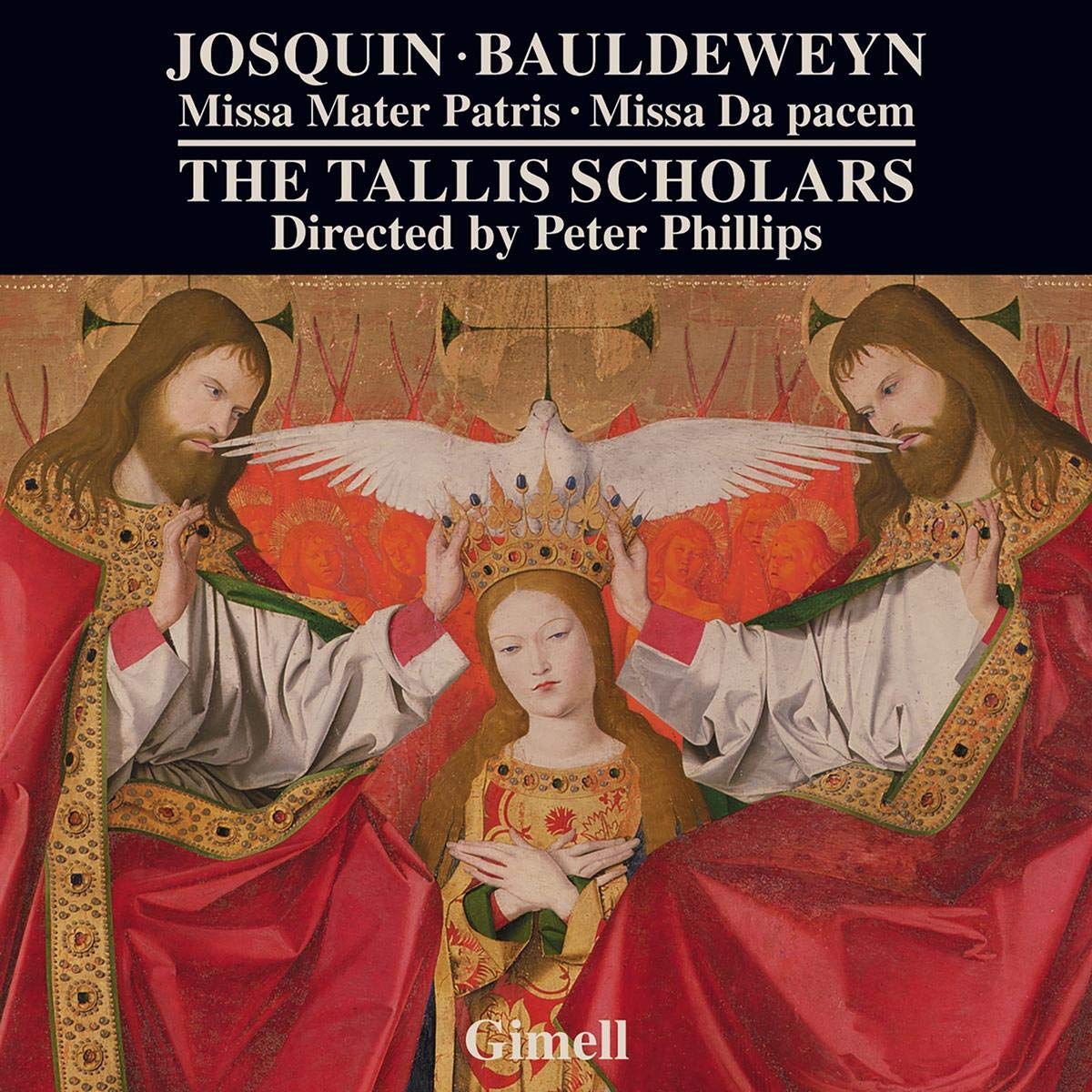 Josquin's Missa Mater Patris is a late work, the composer's florid style pared down and clarified to the extent that some commentators suggested it was written by someone else. Peter Phillips rightly stresses that clarifying and simplifying ones musical language shouldn't be mistaken for a sign of fading gifts, and listening to The Tallis Scholars' version is an electrifying, visceral experience. Lean, open textures dominate, giving the music a tremendous sense of space and light, the harmonies implied rather than stated. Striking too is Josquin's overt hommage to an older colleague, Antoine Brumel, whose Mater Patris is quoted and embellished in the work. The singing here is spectacularly assured, this choir's bravura technique never obscuring the music's warmth.
It's coupled with a Missa Da pacem originally thought to have been composed by Josquin, eventually shown to be the work of one Noel Bauldeweyn. Phillips acknowledges that some sections do sound exactly like the older composer, though "the overall standard is not as high as Josquin's…" Not that many of us mortals would notice: to a novice like me, this setting is a seductive, colourful listening experience. Denser and thicker textured than the Josquin mass, it's full of moments to savour. There's a glorious moment at the start of "Et iterum venturus est", an eruption of sun-drenched solemnity. The impact is heightened by the close, rich recording, the details never swamped by too resonant an acoustic.
The Tchaikovsky Project Czech Philharmonic/Semyon Bychkov, with Kirill Gerstein (piano) (Decca)
This well-stuffed box is a bargain: seven CDs, containing Tchaikovsky's seven symphonies, along with two and a half piano concertos and a few orchestral works. And while I enjoyed Semyon Bychkov's readings of Symphonies 4-6 very much (particularly a punchy account of No 4), it's the less well known works which really stand out. Semyon Bychkov and the Czech Philharmonic tackled the symphonies in reverse order, their recordings of Nos. 1-3 a culmination rather than a warm-up. What's not to love about Tchaikovsky's First? The opening melody, doubled on flute and bassoon, is already superb, and I'm always tickled by its string reprise a few minutes later, winds chirruping away in the background. Possibly my favourite Tchaikovsky moment. Or maybe it's the shadowy scherzo of No 3, dispatched with rare finesse here. No 2's big horn solo is sweetly done, and there's a spectacular tam tam thwack in the last movement. The transparent orchestral sound suits these works really well, though Bychkov's brass still have plenty of weight.
Kirill Gerstein has previously recorded the original version of the Piano Concerto No 1 on the Myrios label. This new live account is comparable. Again,the biggest audible difference comes in the introduction, the opening chords arpeggiated. All good, but I've long preferred the big-boned G major concerto which followed. The middle movement's cello and violin solos are handsomely played, and Gerstein's muscular energy in the finale is staggering. What a fantastic piece this is, and a useful corrective to anyone who's dismissed Tchaikovsky as a dour gloom merchant. The unfinished Third Concerto's opening movement is worth hearing; again, a work rarely heard in concert. Fillers include Romeo and Juliet and Francesca da Rimini, both full of fire. Production values are consistently high; this is a covetable set. Put it on your Christmas list, or buy it today. You're worth it.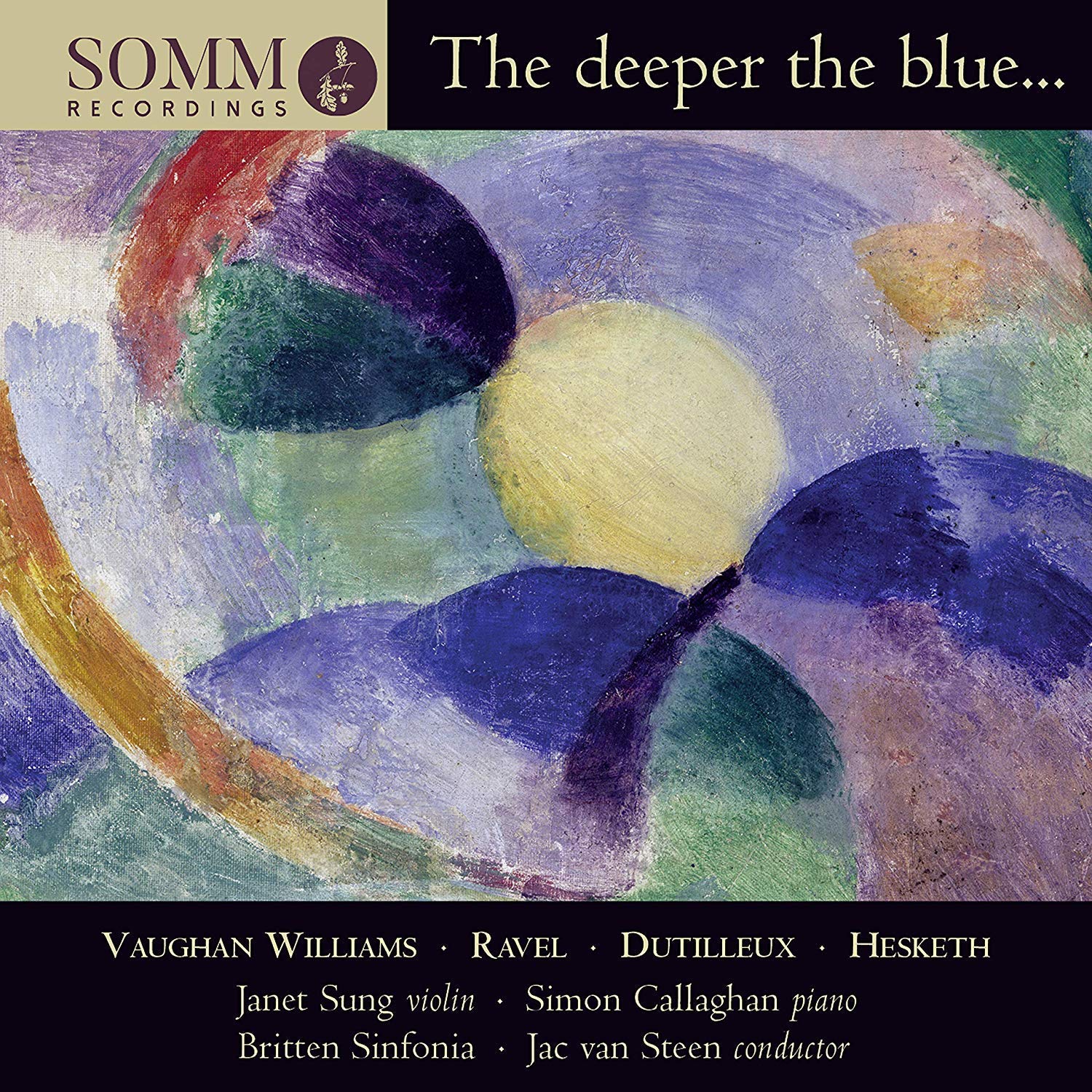 The Deeper the Blue Janet Sung (violin), Simon Callaghan (piano), Britten Sinfonia/Jac van Steen (Somm)
This disc's title comes from a Kandinsky quote: "the deeper the blue becomes, the more strongly it calls one towards the infinite." There's plenty of colour here, musical and interpretative, though violinist Janet Sung's collection works best as an examination of links between teachers and pupils. Vaughan Williams's rather lovely Concerto for Violin and String Orchestra would presumably be programmed more if it lasted an extra 10 minutes. It's a terrific little piece, and not much longer than the ubiquitous Lark Ascending. A beautifully crafted mixture of Bach and English pastorale, it has a delectable slow movement and a surprising throwaway ending. Naturally it's paired with the composer's one-time teacher Ravel, in this instance the Tzigane and Sonata for Violin. Sung wisely doesn't overplay the jazziness, she and pianist Simon Callaghan brilliantly deadpan in the hyperactive finale. Sung's Tzigane is as fiery as the best, Jac van Steen's agile Britten Sinfonia game partners. You'll grin during the final minutes.
Somm's sleeve notes are from British composer Kenneth Hesketh, whose Inscription-Transformation was written in 2015 for Sung. A celebration both of Hesketh's late grandmother and his teacher, Henri Dutilleux, it's an absorbing single movement structure, brilliantly orchestrated. Orchestra and soloist bicker, reaching an uneasy agreement near the close. Then there's Hesketh's idiomatic orchestration of an early Dutilleux piano work. Au gré des ondes was composed in 1946 as a sequence of interludes for French radio, each of its six movements dedicated to a friend of the composer. What Hesketh does with the piece is technically brilliant and highly enjoyable. Dutilleux's affection for Poulenc and Ravel is palpable, Hesketh's treatment making the work glitter and smoulder: sample the fourth section's perpetuum mobile and a divine "Hommage à Bach". If you do one thing this morning, download that one track. It's sublime. Then buy the CD.
Gerstein's muscular energy in the finale is staggering
Explore topics
Share this article