Jazz Voice, Royal Festival Hall - engulfing beauty and hidden gems |

reviews, news & interviews
Jazz Voice, Royal Festival Hall - engulfing beauty and hidden gems
Jazz Voice, Royal Festival Hall - engulfing beauty and hidden gems
EFG London Jazz Festival's opening-night gala provides dreamy reminiscences, nifty footwork and blazing energy
Saturday, 16 November 2019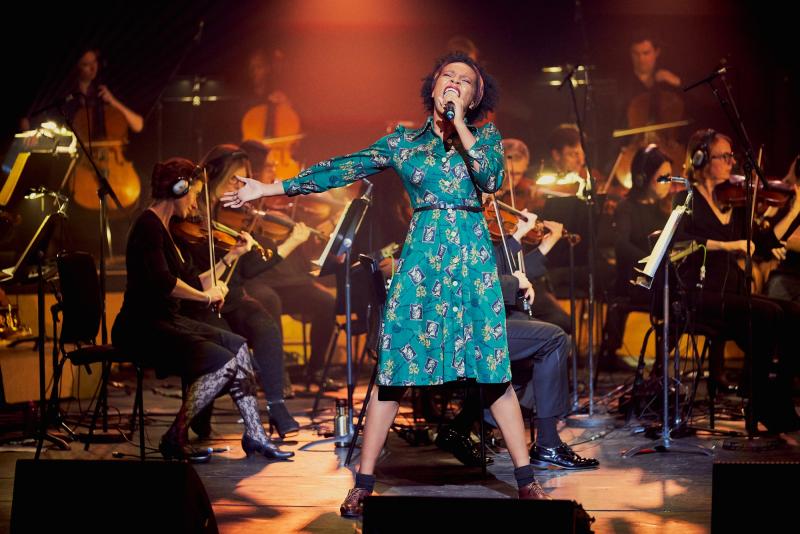 Jazz FM Vocalist of the Year, Cherise Adams-Burnett
Jazz Voice unfailingly supplies a gigantic sugar-rush of auditory pleasure, and this year's edition was no exception. Arranged, scored and conducted by the brilliant Guy Barker, the evening's opener saw rising US vocalist Judi Jackson and the EFG London Jazz Festival Orchestra transform Nirvana's brooding "Come As You Are" into a swaggering, Vegas-style workout.
With a sound firmly rooted in classic Motown and Stax, the US-born, Liverpool-based singer-songwriter Jalen N'Gonda gave the world premiere of his self-penned "Angel Doll", displaying a marble-smooth tone and pitch-perfect falsetto, and enveloped by a luxuriant palette of strings and brass.
The brace of songs delivered by the young, 20-strong vocal collective Urban Flames – "My Hood" by MOBO nominee and BBC Sound of 2017 winner, Ray BLK, and the US singer-songwriter Yebba's anguished "My Mind", taken at a markedly quicker pace than the original – highlighted the evening's notable eclecticism.
Ahead of her own sold out show at the QEH on Monday, singer-songwriter Corinne Bailey Rae's first appearance at the EFG London Jazz Festival saw her step inside the dreamy reminiscences of Hoagy Carmichael and Mitchell Parish's much loved "Star Dust", featuring an introduction that ushered the audience into a kind of Edenic idyll with soaring violins, trilling flutes and chiming glockenspiels. The engulfing beauty of Bailey Rae's take on "Knocks Me Off My Feet" presented a heart-warming nod to her friend and inspiration, Stevie Wonder (Corinne Bailey Rae pictured above).
18-year-old piano sensation Matthew Whitaker, whose acclaimed debut album Now Hear This was released earlier this year, performed his self-penned, multi-partite "Emotion" – a piece that drew from several stylistic wells – with a blazing energy. Cécile McLorin Salvant (pictured below) gave us a little taste of her 2018 album, The Window, with her striking reimagining of Stevie Wonder's "Visions", performed here with her album duet partner, pianist Sullivan Fortner, whose dramatically impressionistic introduction was one of the evening's highlights. McLorin Salvant also demonstrated her knack for bringing hidden gems back to life, with an intimate duet take on "If You Feel Like Singing, Sing" (from the 1950 musical film Summer Stock), again underpinned by Fortner's exciting, imaginative pianism.
Barker's typically sparkling orchestral feature which opened the second set paid homage to Ronnie Scott's, the iconic Soho jazz club which celebrates its 60th anniversary this year. The piece detonated an incendiary thrill, a single, surging flood of invention that drew from the music of Stan Tracey, Ronnie Scott, Tubby Hayes, Miles Davis, Dave Brubeck, Roland Kirk and Charles Mingus, with Brubeck's "Blue Rondo à la Turk", in particular, featuring passages of an almost Mussorgsky-like intensity.
Taken from his Grammy-nominated tenth album, If You Really Want, Raul Midón's "God's Dream" was a rippling, understated delight, while his ode to the naysayers, "If You Really Want", offered another example of his powerful storytelling gift. Jazz FM Vocalist of the Year Cherise Adams-Burnett fronted a joyous, barnstorming Nat King Cole medley – "Straighten Up And Fly Right", "Jumpy Jitters" and "Hit That Jive, Jack", including some nifty footwork with swing dance partner Brian Ahearne – plus the impressive original, "Violet Nights".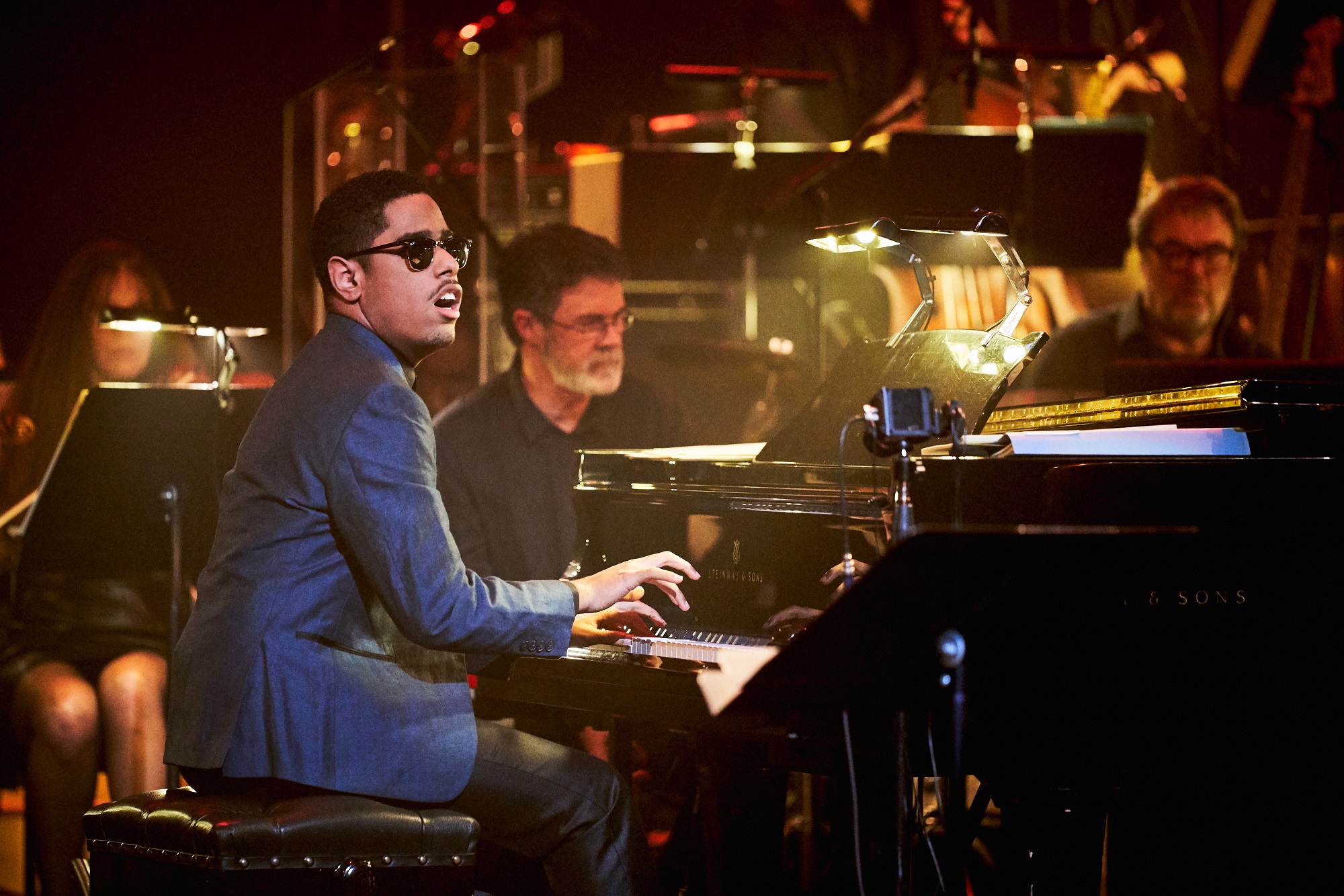 Hosted by the dulcet-toned broadcaster, journalist, vocalist and curator, Jumoké Fashola, the evening came to a close with a rousing mash-up of Stevie Wonder's "I Wish" – a dazzling feature for Whitaker (Matthew Whitaker pictured above) – and "Living For The City", with Jalen N'Gonda leading the assembled guests.
Barker's typically sparkling orchestral feature paid homage to Ronnie Scott's, the iconic Soho jazz club
rating
Share this article