Ólafur Arnalds presents OPIA, Southbank Centre review - many strange delights |

reviews, news & interviews
Ólafur Arnalds presents OPIA, Southbank Centre review - many strange delights
Ólafur Arnalds presents OPIA, Southbank Centre review - many strange delights
Mini festival produces strange delights – and a tree for all
Saturday, 09 November 2019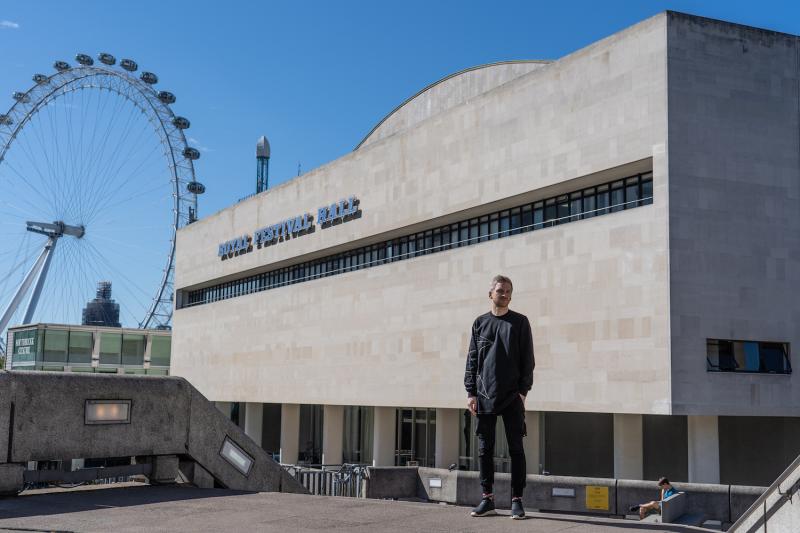 Green shoots: Ólafur Arnalds at the Southbank Centre
Ólafur Arnalds is almost secretly huge. Millions adore the melancholy beauty of the Icelandic composer's music, yet his name still brings blank stares from some.
The Royal Festival Hall was predictably full to bursting, though, to see Arnalds perform as part of his mini OPIA festival, in which he took over the auditoriums and foyers of the
Southbank
to showcase an eclectic mix of
experimental music
. Melodic piano structures and looped electronica loomed large.
"Opia", from John Koenig's compendium of made-up words, The Dictionary of Obscure Sorrows, means "the ambiguous intensity of looking someone in the eye", and this concept was given full expression in Canadian musician Rhye's strange and delightful set with Quincy McCrary in the Queen Elizabeth Hall. It built from a beautiful two-piano piece into a playful vocal improvisation on words suggested by the audience – and if you've ever wanted to hear the line, "You're just watching two people rehearsing" sung in an R&B falsetto, this was the place.
The only British performer, Poppy Ackroyd, followed, displaying her virtuosity as a pianist before subordinating it in pieces constructed from short rhythmic loops created from sounds such as her fingernails sweeping across the piano strings.
Arnalds's stage set looked like a twilight forest of instruments, soon populated by string players and a drummer, but he opened with a new solo piano composition before reaching for his best-known, if hardest to spell, song, "Þú Ert Jörðin", a piano figure so sad that only the most determinedly upbeat can escape its force field – held in place by slow violin and cello.
Mostly he chose tracks with a fuller sound. If there's a problem with Arnalds' music, though, it's that the more embellished it becomes, the blander it can seem. Extra layers of instrumentation add atmosphere but smooth out its emotional intensity.
Evidence of the reverse effect came in the encore. Arnalds ended with a tale of planting trees with his grandmother, who, he said had brainwashed him as a teenage Korn fan into embracing Chopin. He played the song he wrote for her, "Lag fyrir Ömmu", to a hushed room. He also introduced a new venture. He had been worrying about air miles, he said, so had planted a tree for everyone there. Leaving the hall, you were given a ticket with a code that allows you to see online where your tree is planted. A lovely gift to add to OPIA's many green shoots.
The showcase of experimental acts included a moving performance from the master of quiet intensity himself, plus an unusual climate-change contribution
rating
Explore topics
Share this article