Non-Fiction - adultery spices up digitisation drama |

reviews, news & interviews
Non-Fiction - adultery spices up digitisation drama
Non-Fiction - adultery spices up digitisation drama
Sexual fidelity is as believable as the digitally derived 'truth' in Olivier Assayas's latest
Sparkling as usual: Juliette Binoche with Guillaume Canet
It isn't provable whether adultery is more accepted in French bourgeois life than in that of other countries, but French films often suggest it's nothing to get in a lather about.
Olivier Assayas's
Non-Fiction
, in which three of the four main fortysomething characters are having
affairs
, presents infidelity as rote behavior more calmly than would most British or American films, puritanism being not fully extinguished. Assayas doesn't avoid raising the moral standard – he just doesn't let it flap excessively.
The film isn't focused on adultery, however, but on the issue of digitisation's ramifications for the future of publishing and the dissemination of information, and by extension its effect on political opinion-making. Though Assayas's dialogue is so sharp and is delivered so entertainingly by his actors that the subject never becomes dry, the characters' entangled love lives certainly help the pill go down and provide an objective correlative to the easy manipulation of truth in the cybersphere.
Nothing is absolute, though. A cynical left-wing novelist and political blogger outside the film's main quartet says we are living in the era of "post-truth", when people choose what they want to read from a "supermarket of information" to validate their opinions and dwell in "a fictional world ruled by their prejudices". Truth is no less malleable in the more primal zone of spousal love and sex. Is it best (or dangerously neurotic) to tell your partner that you have been unfaithful so you can start over with her or him from a position of honesty, as Non-Fiction's Léonard Spiegel (Vincent Macaigne, pictured below with Juliette Binoche) does when he confesses to his partner Valérie (Nora Hamzawi)? Or is it best to live with a lie that may protect both of you, as do Alain Danielson (Guillaume Canet, main picture with Juliette Binoche) and his partner Selena (Juliette Binoche, sparkling as usual)? Assayas is open-minded on this issue – as he is on whether books or tablets and smartphones will best serve literature. His refusal to pass judgment manifests itself in his rewarding Léonard, the least emotionally sophisticated of his main characters, an important gift at the end of the film, if not for his literary incontinence.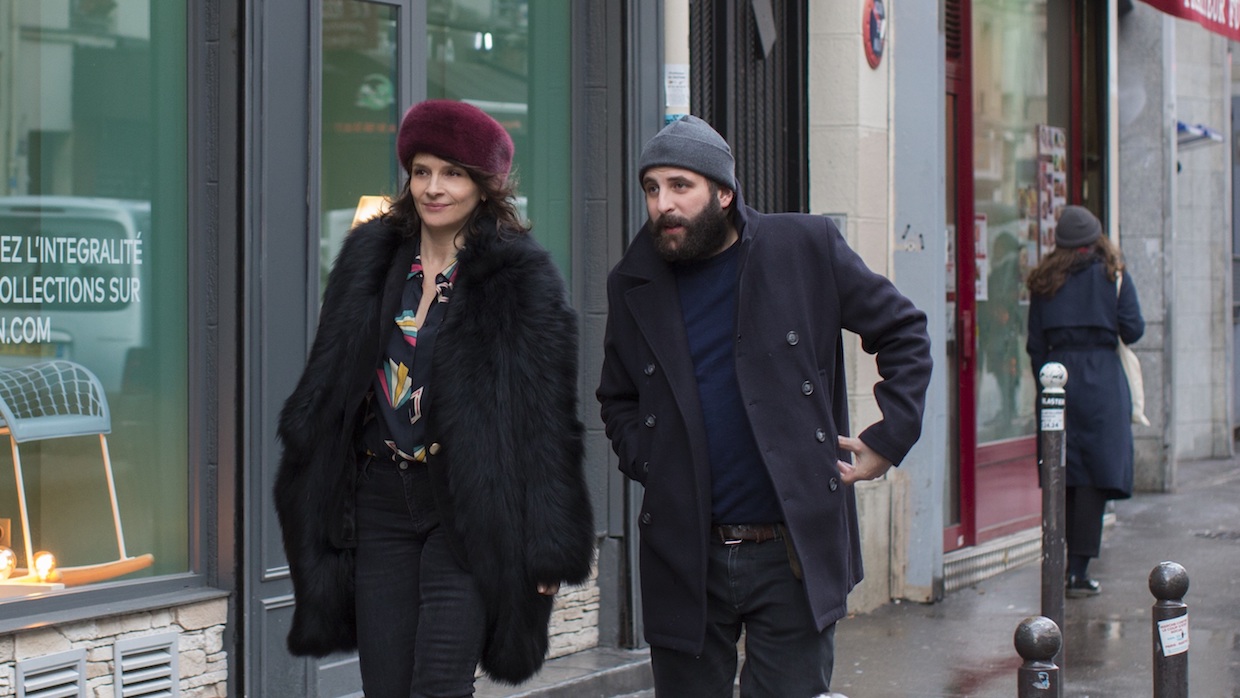 Non-Fiction breaks from the mystical, anti-materialist realm of Assayas's last two films, Clouds of Sils Maria and Personal Shopper – it's more in keeping with his early relationships drama Late August, Early September and ruminative "international" trilogy (Demonlover, Clean, Boarding Gate). In the first scene, Alain, the smooth boss and literary editor of an august but barely sustainable Parisian publishing house, lunches with the schlubby auto-fiction novelist Léonard, one of his long-time writers. Sleazily describing his affairs with barely concealed minor celebrities, Léonard's repetitive books have become decreasingly successful; Alain's contempt for them and their author peeks through when he calls his last book "a worst-seller." He won't be publishing Léonard's latest manuscript, which is titled Full Stop. 

At a dinner party hosted at home that evening by Alain and Selena, who's the star of a popular TV cop series she's anxious to quit, Alain makes a guarded defense of e-publishing, the projected future of his company, though his heart is in publishing books. It transpires he is being pressured by his brash head of digital translation, Laure (Christa Théret), to fully embrace this future. Selena has correctly deduced that Alain and the much younger Laure are sleeping together, but isn't convinced she wants to know. Though perceptive about his mistress's unspoken interest in literature, Alain is apparently blind to why Selena defends Léonard's writing (it makes him almost human, she says).
The viewer guesses why when Selena asks Alain if Léonard has been writing about his most recent affairs. Shortly afterward, two shots of post-coital horseplay in a film that's otherwise determinedly cerebral and talky – about our existence online, but never about intimacy – reveal that Selena and Léonard are not only having an affair, but have been doing so for six years. One of its highlights was Selena giving Léonard a blowjob when they were watching (well, he was) Star Wars: The Force Awakens, which Léonard, to seem more cultured, has changed to Michael Haneke's The White Ribbon in his new manuscript, while masking Selena as a character modelled on a TV anchorwoman she despises. (The mention of Catherine Deneuve and another French star as desirable narrators of audiobooks gives Non-Fiction a delightful "meta" touch.) Léonard's description of a romantic destination in his text is meanwhile drawn from Wikipedia. The "truthful" novelist clads the truths in his romans à clef with so many untruths that they disappear.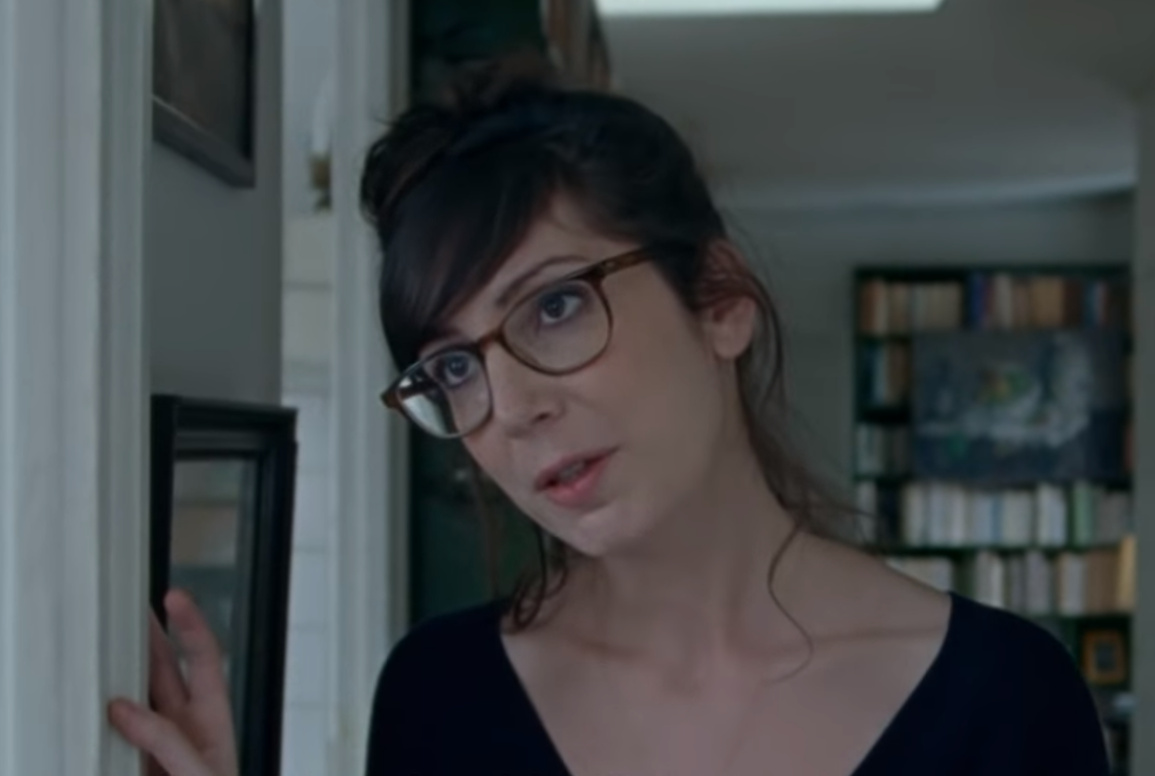 As for Selena, she says she doesn't like revenge plots in her TV show, but her affair with Léonard may or may not be revenge on Alain, who may or may not be a serial womaniser. The couple's doting on their young son suggest that their relationship is secure, despite or more likely because they do not divulge the truth. So good is Canet's performance that Alain's body language indicates, when Léonard is mentioned and when they are least seen together, that he is not so clueless about what Selena does in her downtime as he first seems.
Another gathering of verbose, opinionated Parisians – the one in which "post-truth" is broached – introduces Valérie, Léonard's partner, who alone of the foursome acts with complete integrity and has a straightforward relationship with the truth. A brisk but harried aide to a socialist candidate, she believes that politics is the work of people on the ground, not on the Internet, and that questions about fidelity demand blunt yes or no answers. Alain may be speaking for Assayas when he quotes Tomasi di Lampedusa's novel The Leopard – "Everything must change for things to stay as they are" – but Valérie, superbly portrayed by the comedian Hamzawi (Pictured above), is the one character here who hasn't betrayed her ideals and who can be trusted. How sad that she seems an anomaly – and how frightening that political and cultural truths, unstable in the best of times, are being rapidly etherealised.
Truth is no less malleable in the more primal zone of spousal love and sex
rating
Explore topics
Share this article