Apollo 11 review - an awe-inspiring leap |

reviews, news & interviews
Apollo 11 review - an awe-inspiring leap
Apollo 11 review - an awe-inspiring leap
Todd Douglas Miller pieces together archival footage for documentary of first lunar mission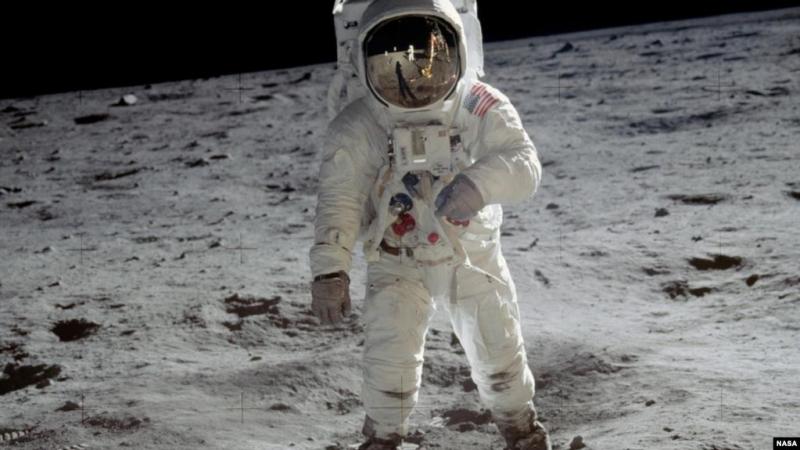 Arrival: exploring the moon in Apollo 11
How could this story be told again? Director Todd Douglas Miller has found a way: strip away narrative and give the audience the purity of original record. The result is a gripping non-fiction experience that sits in a unique space between documentary, art, drama and dream.
In collaboration with Nasa, Miller has unearthed hours of previously untouched film stock recorded during the first lunar mission in 1969. He has whittled the material down to a film of 93 minutes and combined it with Nasa audio recordings and an original synth-driven score by composer Matt Morton. No talking heads. No commentary. (And bravely, no message or moral interpretation of the event.) It sounds slapdash, or just a shallow exercise in historical voyeurism, but Apollo 11 is a film of immense rigour and detail, helped by the ethereal grandeur of gloriously rich 65mm film prints.
The film follows every major stage of the lunar mission. Preparing for the takeoff, we see crowds amassing in view of Cape Canaveral, Florida. As a document of a distant age, the footage is mesmerising. With its fashions, customs, automobiles and consumer modernism, the Sixties glitters with the attraction of a forgotten (and more innocent) world. But this dreamy reverie shifts into drama as, during the build up to take-off, we hear the nervous commentary of the Houston control team running over dramatic images of rocket flames and the silenced faces that witness them. Even more gripping are the "scenes" that follow: the moment the lunar module leaves the earth's orbit on its path for the moon; and the moon landing sequence itself, captured by a camera fixed to the flight capsule.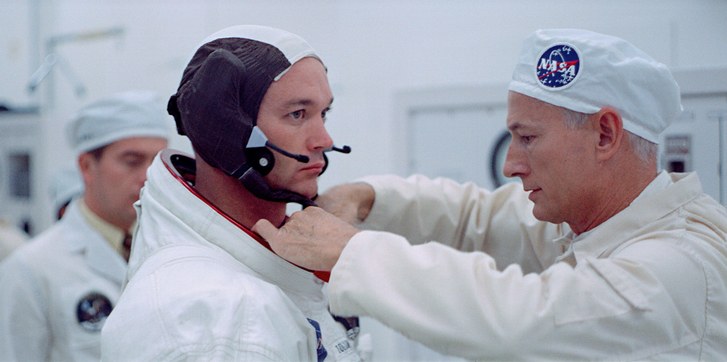 Miller has extracted poignant details from the reams of material. There is a brief portrait of astronaut Mike Collins, the lesser-known colleague of Armstrong and Aldrin and the third member of the Apollo 11 team. His task was to remain in the command module – which orbited the moon – as the other two decamped to the dusty surface in the lunar capsule. "No man has known such solitude since Adam," we hear a Houston controller declare with solemn poeticism. It must have been hard, seeing his two friends reap the glory of being the moon's first human contacts whilst leaving him alone, diligently monitoring their giant leap from his orbital cell.
Miller's success is in letting the radiant images stand alone and unfiltered. It means that this is not the kind of film that explores the interiority of its subjects. Armstrong will still be defined by his famous line. No new evidence or revelation is gleaned about the mission. We know the story. And yet it has been curiously refashioned, or de-fashioned, into something never seen before: a spare, wide-angle, panoramic display, allowing for all range of response. Beyond story, perhaps even outside of meaning, Apollo 11 opens a gap for the silence of awe.
Miller's success is in letting the radiant images stand alone and unfiltered
rating
Explore topics
Share this article